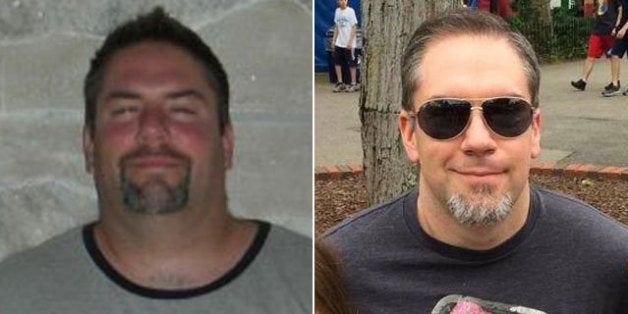 Name: Brian Englert
Age: 39
Height: 5'9"
Before Weight: 305 pounds
How I Gained It: Almost a decade in sales/project management led to longer work hours, less exercise and an under-active thyroid. The stress of working 60 to 70 hours per week sent my cortisol levels on an up-and-down roller coaster. I easily gained 100 pounds in eight years.
Breaking Point: When I had to buy a size 44/30 pair of jeans, I knew I was unhealthy. I suffered from a fatty liver condition, low testosterone (which ruined my sex life for a while) and high cholesterol, and I was pre-diabetic.
How I Lost It: I eliminated some dairy from my diet, along with fried foods, soda and basically all sugar. I replaced milk with almond milk for my protein shakes. I started out walking 30 minutes per day, five days a week, until I was able to run 26 minutes with one-minute walking breaks during the run. I also focused on lifting weights for 30 to 45 minutes per day, five days a week. I concentrated on limiting my sugar intake to no more than 9 grams a day and eliminated any high fructose corn syrup. I also focused on eating every two hours, with big meals at 9 a.m., noon and 6 p.m. I didn't consume any food after 7 p.m.
Now, the fatty liver disease, high cholesterol and pre-diabetes conditions are completely gone. My sex life has also improved, as my testosterone has normalized with a replacement gel. I was laid off from my high-stress job in telecommunications, so I went in a different direction and became a corrections officer, which, believe it or not, comes with less stress. I have three children, and playing with them is effortless. After having kept the weight off for five years, I am in the best shape of my life.
After Weight: 185 pounds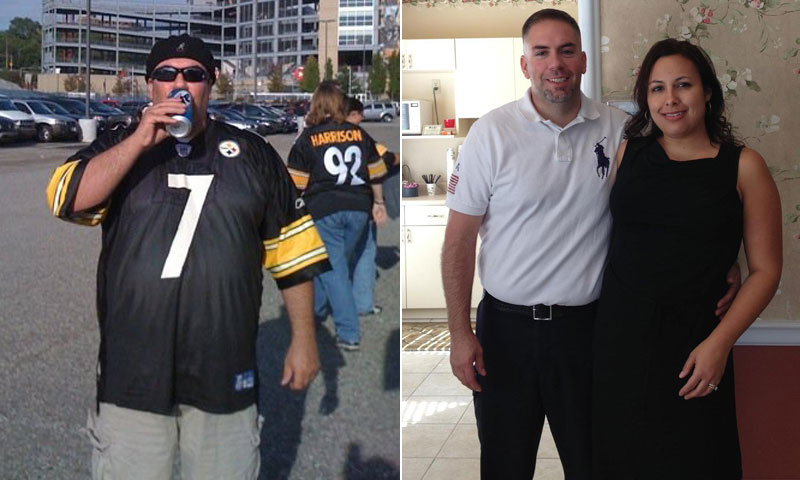 The Huffington Post publishes photographs as they are submitted to us by our readers.
Check out more of our inspiring weight loss stories below: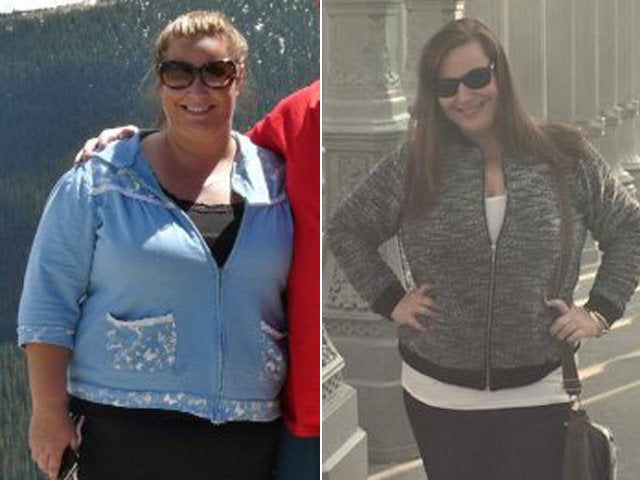 Weight Loss Success Stories