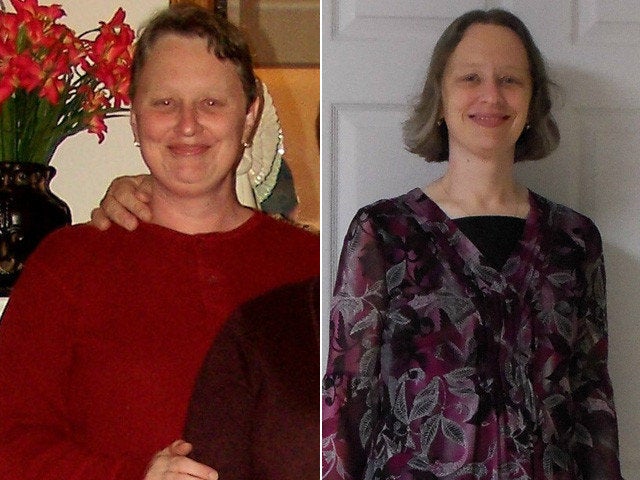 Got a success story of your own? Send it to us at success.stories@huffingtonpost.com and you could be featured on the site!
Name: Cathy Storey
Age: 40
Height: 5'8"
Before Weight: 244 pounds
How I Gained It: From 2009 through May 2011, I gained 100 pounds because I was suffering from chronic pain and could barely move or function. I had terrible fibromyalgia, as well as osteoarthritis, degenerative disc disease, mild scoliosis and hypertension.
I was taking several medications that listed weight gain as a side effect. I had an extremely stressful job during part of that stretch. I had to resign because I was in too much pain. Even though I knew I was gaining weight, the fact that it was 100 pounds was a surprise. Life was awful. I became winded every time I walked anywhere and had to use a cane to go up and down the stairs.
Breaking Point: My blood pressure was the major reason that I vowed to lose weight since it had spiked to stroke levels. My father had high blood pressure and died of a heart attack at age 57. I didn't want to carry on that legacy. I started trying to form a plan to start losing the weight while taking medication to help lower my blood pressure. Then my rheumatologist told me losing weight would help my fibromyalgia pain. But he said it in such a way that it sounded like he didn't think I would even bother trying to lose the weight. This awakened my tenacity. I took it as a challenge and decided I would show him what I could do.
How I Lost It: After I started slowly with exercise and dropped some medications (a long list of pain medications for fibromyalgia and arthritis) the pounds started coming off. I dropped soda and most sweets from my diet, which helped greatly. Exercise was very painful at first. After a few months, I actually experience less pain than when I didn't. Today, though, it hurts either way -- the pain just feels different. So I choose the healthy version!
I started using SparkPeople.com about three weeks into my journey after a family member recommended it. It has become an important part of my lifestyle change and my journey to better health. I've learned a lot and tracking my exercise and water consumption has been helpful and become like a game.
Getting support within the community has been especially helpful to me, but even with a lot of support, you must have the will to do this for yourself. If you don't really want it and work for it, it's not going to happen. You have to have a mind of your own. I've always been stubborn and wanted to do things my way. Surprisingly, that has helped in my efforts to lose the weight. You have to make your mind up that you are going to lose the weight and there's nothing else to it.
Now, I have a small home gym with an elliptical, treadmill, an Aeropilates machine with a rebounder, a Gazelle and an Ab Lounge. Also, I sometimes walk in our church gym. I walked my first 5K back in May. I'm doing my second 5K in two weeks and I'm doing the Walk to End Alzheimer's, which my mother suffers from, on September 22.
I have currently lost 94 pounds. It is a daily struggle to keep it off but it's a challenge that I'm ready for. I got my blood pressure under control, and now I take a much lower dose of medication for it. I still suffer from fibromyalgia, osteoarthritis, degenerative disc disease, mild scoliosis and hypertension.
But all in all, I feel so much better! I can do almost whatever I want to do. I have my confidence back. I just look so much better. I can wear clothing now that I would never have attempted to wear when I was heavier. I can breathe better and sleep better. It's been so freeing!
After Weight: 150 pounds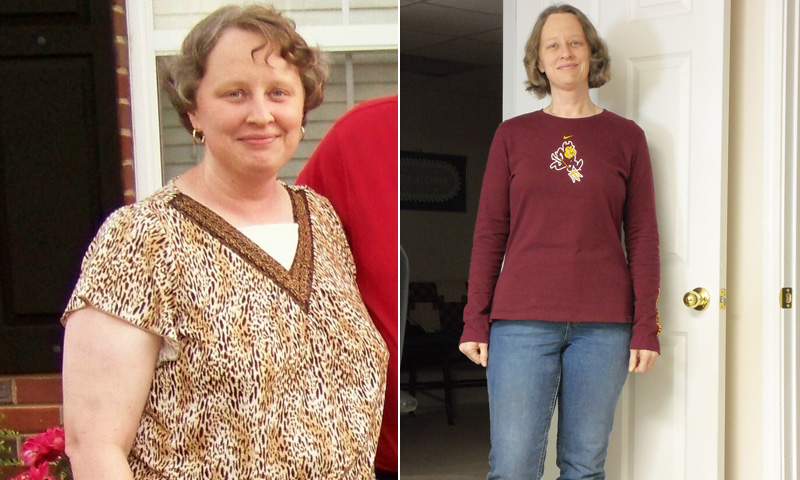 The Huffington Post publishes photographs as they are submitted to us by our readers.
Check out more of our inspiring weight loss stories below: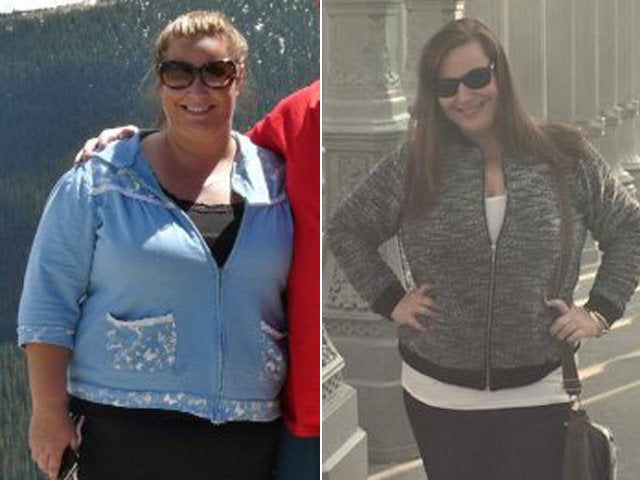 Weight Loss Success Stories
Related