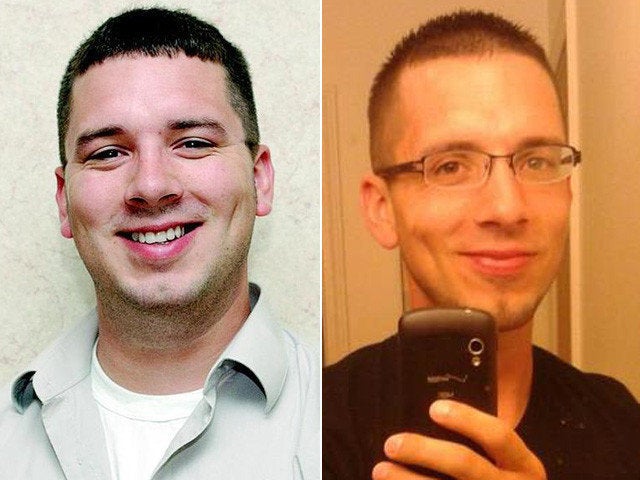 Got a success story of your own? Send it to us at success.stories@huffingtonpost.com and you could be featured on the site!
Name: Dan Enright
Age: 27
Height: 5'11"
Before Weight: 267 pounds
How I Gained It: Unhealthy eating habits and zero exercise. A typical day of eating for me back then was whatever I could get my hands on. For example, I would order a dozen chicken wings and a chicken finger dinner for lunch and wash it down with 24 ounces of soda. For dinner, I would have at least two helpings of whatever was served. I could easily eat two plates of spaghetti. I would eat all of this after having breakfast at Dunkin Donuts with an extra large coffee. I could also eat 24 wings in one sitting. I could eat all of this in one day, and that doesn't include potato chips and any other snacks throughout the course of the day. I would also drink around eight 12-ounce cans of soda per day.
Breaking Point: I was having pains in my chest (which turned out to be nothing serious) and at my doctor's visit I was told I had high blood pressure, bad cholesterol, was on the verge of diabetes and needed to take action.
How I Lost It: After I weighed in at 267 pounds at my doctor's visit -- which was 78 pounds more than what I weighed when I graduated high school six years prior -- I immediately took action. First, I eliminated all junk food, fast food and snacks from my diet. I drank only zero-calorie beverages, such as water and diet Snapple.
Most importantly, I began exercising. No Jenny Craig. No Weight Watchers. No South Beach Diet. No drugs or supplements. Hard work and determination was the diet I used. On the first day of running, I was unable to complete a one-mile jog, which is ironic since I still currently hold school records in track and field at my high school. It was rough, but before I knew it I was running 25 minutes non-stop. I also got in the weight room and became dedicated to lifting weights.
Now, I exercise five days a week, which includes weight lifting and cardio machines. I do still drink coffee, but I put Splenda and skim milk in it. The portions of my meals are much, much smaller. Two plates of pasta has been turned into one medium-sized plate. No longer can I eat 24 chicken wings in one sitting (nor have I tried to). I am human and do have my cravings. But when I get certain cravings I know I should avoid, I try to drink a full glass of water to make me feel full.
In a matter of 25 months I lost 104 pounds. I was wearing 42 waist jeans and recently bought a pair of 32 inch jeans that are a little loose. My shirt size went from XL to medium. I could not have achieved this without the support of my then-fiancé, Melissa Navarro, who was the driving force behind my motivation.
Now, I am far more confident. I no longer have high blood pressure and I have excellent cholesterol. At age 27, I now weigh as much as I did at age 16. My confidence in appearance has grown. For the first time in my life, I took my shirt off to go swimming. I no longer have to pull my shirt away from my stomach when the wind blows up against me to hide the fat. You have to learn to fight the cravings. Some people are addicted to smoking and alcohol. I will forever be an addict of eating poorly. As I write this I crave a bowl of ice cream, but I have learned to fight the craving. It's all willpower. We all have it. You've just got to be strong enough to dig deep and utilize the strength.
After Weight: 163 pounds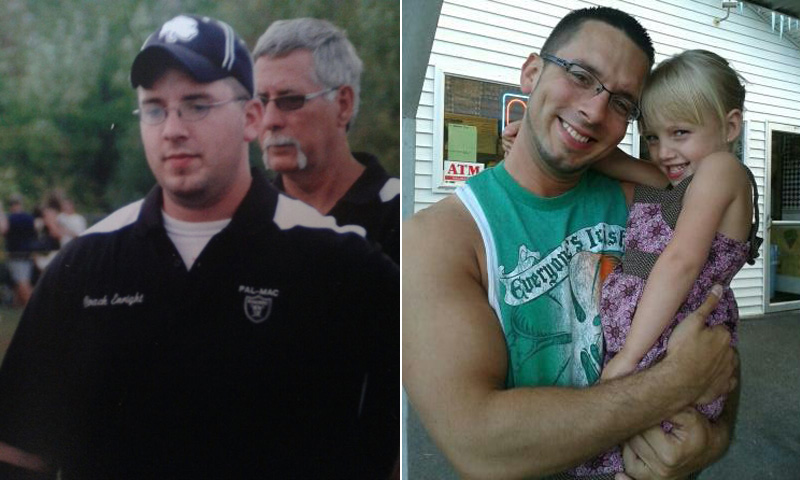 The Huffington Post publishes photographs as they are submitted to us by our readers.
Check out more of our inspiring weight loss stories below: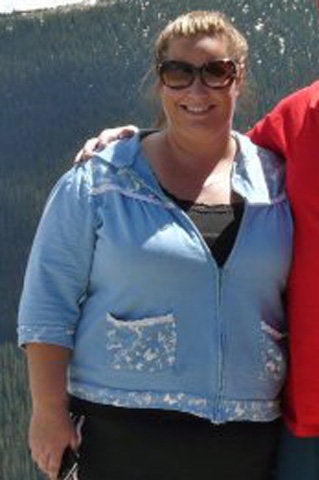 Weight Loss Success Stories
Related