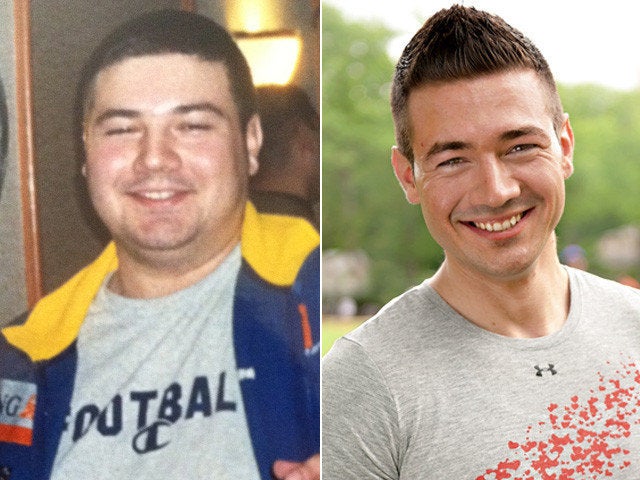 Got a success story of your own? Send it to us at success.stories@huffingtonpost.com and you could be featured on the site!
Name: Danny Ninkovic
Age: 28
Height: 5'10"
Before Weight: 302 pounds
How I Gained It: I was a truck driver. Two out of three people in the trucking industry are overweight, so I kind of fit in, looks-wise. I played Xbox instead of being active.
I did not have an eating schedule. It was rare for me to eat when I actually felt hungry. I ate when I was bored. I killed time by snacking on empty calories, like chips or pretzels or sweets. Eating late played a big factor in my weight gain. Sitting at home late at night, not having a social life, all I did was play video games and not notice that I'd eaten a whole (big) bag of potato chips and drank two cans of Coke in less than an hour.

Being 23 years old and being overweight can bring a lot of stress and depression into someone's life. The worst way to cure that is with food, which is what got me to 302 pounds. Any time I felt stressed, I'd make myself some food and feel better for a short period of time. I ate two big meals per day, and did not really count the snacks before, between or after meals. Coke was the only thing I was drinking because water just didn't make sense to me. It did not have any taste so why drink it?
I tried other diets and failed. I tried pills that were supposed to make me lose weight; of course, I became more depressed.
Breaking Point: I was tired most of the time and had trouble getting in and out of the truck to fuel it -- it was a hard battle trying to support 300 pounds. People would ask me to go out for drinks or movies, but I didn't want people laughing at me while I was out.
How I Lost It: One of my close friends was using Medifast and told me that it was working for him. I started the program and noticed results about three weeks in. Everything in my body changed. My blood pressure was always high. Now, after losing weight, it is at a normal level and has stayed that way. My cholesterol and blood sugar have improved as well.
My eating habits have completely changed. I eat three healthy meals per day, with 100-calorie snacks in between. I keep my calorie intake between 1,800 and 2,200 per day. I substituted mustard for mayonaise, vinegar for ranch dressing and water for soda. Medifast has provided me with low-calorie snacks that I substituted for chips and pretzels. I have learned the proper way of creating a eating schedule and how not to over-eat. There is food out there that actually tastes good and helps you lose weight, you just have to find it!
I started going to the gym to lift weights for an hour per day, three or four days a week. I concentrated on gaining muscle mass, and the weight loss I would leave up to my proper diet. It kind of all fell in place when I was losing body fat and gaining muscle mass. Now, I follow the same regime as I did when I started my weight-loss journey. I do add a little more protein into my diet by eating more lean chicken or turkey breast.

I still use Medifast for all of my snacks that I take to work with me. When I began losing weight, I started dieting and exercising at the same time. In the beginning, exercising felt like a punishment, which was the hardest stage of my weight loss. I would wake up in the morning and feel very tired and not motivated to exercise. Every time I finish my exercise, I feel much better and happier that I actually got myself to get up and go to the gym. After about three weeks, the muscle soreness went away, and I started getting used to exercising. In the first couple weeks, I did not see much progress but just enough to not give up and continue with what I was doing.
From being someone to pick on and laugh at, I have become someone people look up to, look to for inspiration and ask for advice. I have people I've never heard of calling me asking me how I did it. I am still the same person that I was before. I have a good personality and know how to get along with people. The difference is, now I can go out and have fun with friends and not be afraid of someone making fun of the way I look. I am much more outgoing, therefore I have a bigger circle of friends now -- and one thing I did not have before is a very big circle of friends that are girls. I do have a girlfriend, who I met after losing weight and have been with for two and a half years now. There aren't any restrictions on what I can do now. My friends wanted to go skydiving for a long time, but I could not go because I was over the weight limit of 250 pounds. After my weight loss, I did it twice.
After Weight: 170 pounds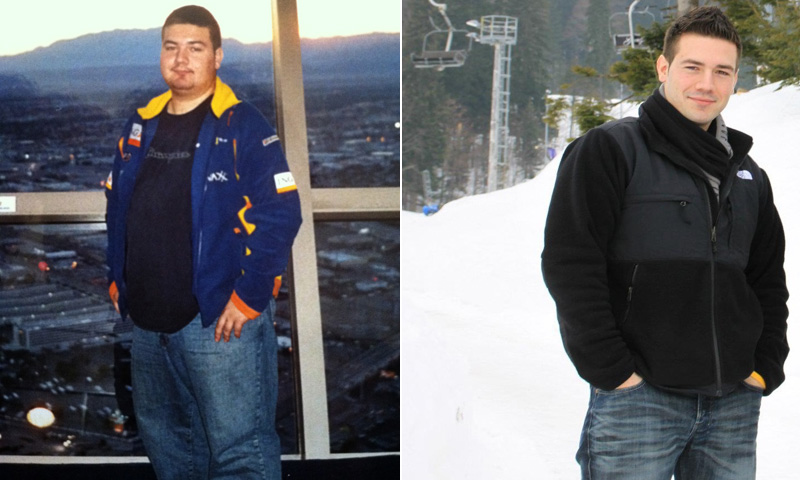 The Huffington Post publishes photographs as they are submitted to us by our readers.
Check out more of our inspiring weight loss stories below: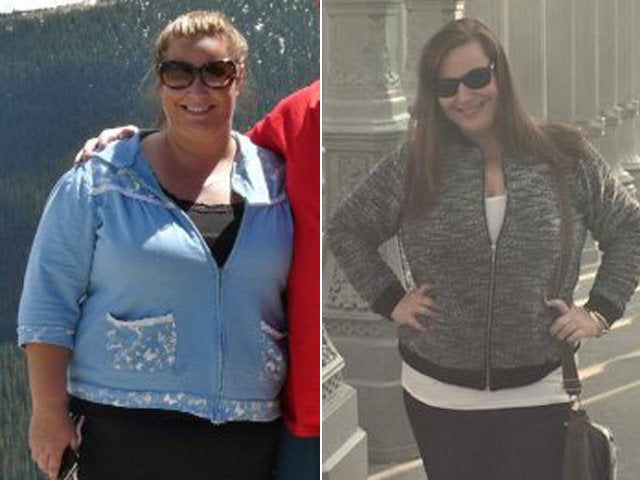 Weight Loss Success Stories
Related