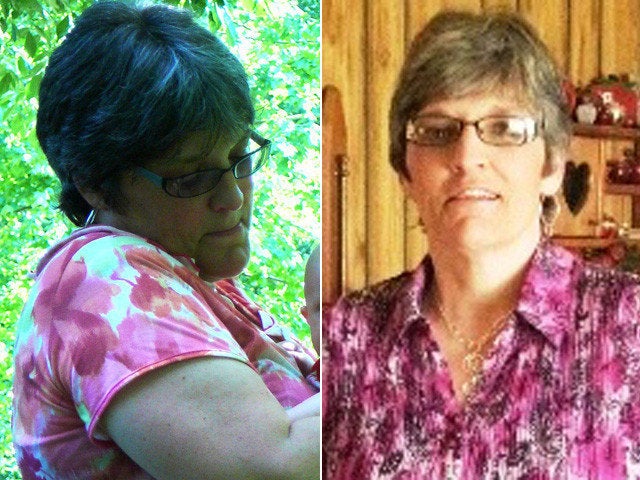 Got a success story of your own? Send it to us at success.stories@huffingtonpost.com and you could be featured on the site!
Name: Debbie Shafer
Age: 50
Height: 5'9"
Before Weight: 281 pounds
How I Gained It: I've been overweight for nearly three decades, excluding the few times I would lose weight only to gain it back again. I believe I gained weight for a variety of reasons, but mainly because I quit taking care of me, focusing instead on my family and the world around me. I also refused to look at my poor eating habits and lack of exercise. I opted instead to follow the "I'm too busy to eat healthy or exercise" routine.
Breaking Point: My biggest motivation to lose weight was to become a better me before I turned 50, which happened on March 13, 2012! I've been blessed with an optimistic personality, so even when I was at my heaviest I thought I was happy for the most part, but I now realize I was going through the motions. I permitted my obesity to keep me from doing activities that I know I would've loved -- like physical activities with my kids and students and choosing not to participate in a NASCAR ride along event, because I was worried about what I'd look like trying to fit through the window of the car. I have a beautiful family and five wonderful grandchildren whose lives I want to continue to be active in.
How I Lost It: My weight-loss journey began in earnest in October/November 2010 when I signed up for a six-week online challenge with some friends. During this challenge, I began to take a serious look at what I was (and wasn't) eating and how much I was (and wasn't) moving. During the six weeks, I lost approximately 20 pounds. After the challenge, I managed to stay right around 260 pounds, but realized I needed a little extra help if I were to be truly successful in losing more weight. So on February 5, 2011, I joined SparkPeople.com and began my slow but steady transformation.
SparkPeople has been a godsend to me in all areas of my life! It is so much more than a "weight loss" site for me; it has been a total transformation for my life. Not only am I eating healthier and tracking everything I eat but also exercising (strength building, bike riding, walking, Zumba, etc.). Perhaps more importantly, I'm a happier, more positive person thanks to SparkPeople and all the wonderful, free resources literally available at my fingertips! I LOVE all the positive and motivational people and literature available on this site; and when I backslide, I know SparkPeople will be there to help me get back on track without condemnation.
Here is a glimpse of my program of smaller, bite-sized goals which, when followed consistently, have helped me reach my big goals:

1. Drink at least eight glasses of water a day.
2. Track everything I eat and drink each and every day.
3. Do at least 30-60 minutes of cardiovascular exercise five days a week.
4. Do upper body, lower body and core-building resistance training exercises on a rotating basis five days a week.
5. Remember a setback doesn't mean failure; it's just another opportunity to start fresh.
I have shed 97 pounds and am confident that I will reach my ultimate goal of losing 100 pounds! I've always been a high-energy person, but now that I've lost weight, I'm kind of like the Energizer Bunny and I love it! It is wonderful being able to keep up with my young grandchildren, as well as the students I teach! Who knew I could Zumba? Who knew I could ride my bike for multiple miles? Who knew I would be able to work with a personal trainer and actually feel good about my progress? Who knew I could eat a healthy diet and stick with it? Who knew I would be able to wear cute clothes again? My level of happiness is so much higher than I ever thought it could be!
After Weight: 184 pounds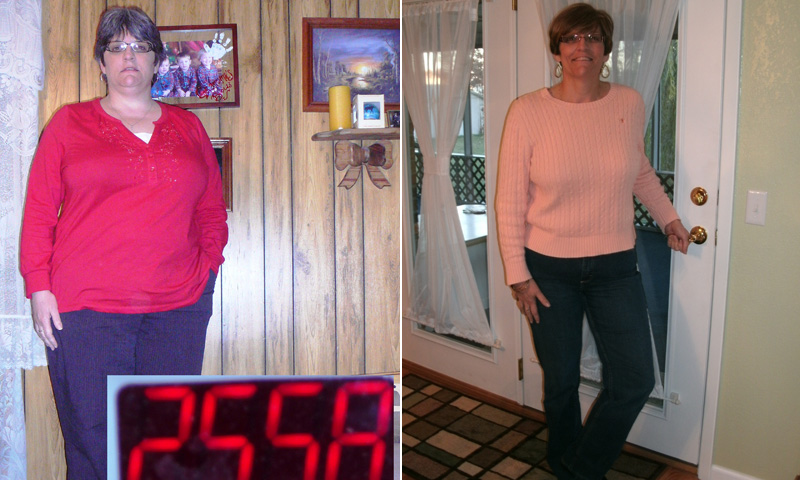 The Huffington Post publishes photographs as they are submitted to us by our readers.
Check out more of our inspiring weight loss stories below: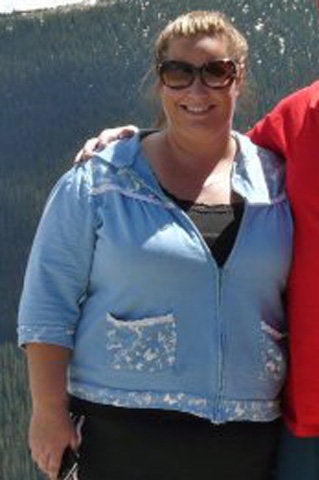 Weight Loss Success Stories
Related