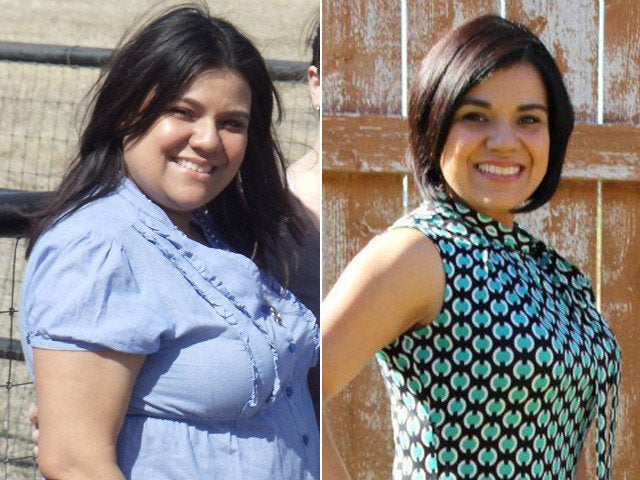 Got a success story of your own? Send it to us at success.stories@huffingtonpost.com and you could be featured on the site!
Name: Elise Huffman
Age: 42
Height: 5'3"
Before Weight: 217 pounds
How I Gained It: I was living a very unhealthy lifestyle and it showed all over my body. I am so blessed to have a wonderful husband and two healthy, beautiful kids -- but I wasn't able to fully enjoy my life because of my obesity and all the inner turmoil that came with it. I had no self-confidence. I was holding on to a lot of pain for things that happened in my past. It had affected my weight but it was starting to affect my family life, too.
Even though as a stay at home mom I made three healthy meals a day for my family, I ate terribly. I never ate breakfast. Often I would not eat until 1 or 2 in the afternoon and I would eat late into the night. I fed my stress and loneliness after everyone would go to bed. I would stay up very late watching TV and eating high-fat and high-calorie foods. I was addicted to Coca Cola, drinking four to six cans every day! I often paired Coke with chips and/or chocolate. Sometimes on particularly tough nights I would actually eat a whole fast food meal even though I had eaten dinner with my family earlier in the evening.
Breaking Point: I finally grew so desperate for change I knew I had to try to lose weight and gain control of my life. I had tried and failed many times before, but I had to give it another shot
How I Lost It: First I found a diet that made sense and that I could do. I used the Flat Belly Diet. Today, the first thing I do is eat breakfast! I eat five to six small meals throughout the day made up of all the food groups. I eat as many whole foods as I can, including whole grains, lean proteins, greens and other vegetables, fruits and nuts, and even a little dairy. I eat chocolate every day! It is my special treat to eat just a little dark chocolate or chocolate almond butter. I measure everything!
After a couple of weeks of getting the eating plan down I began using Leslie Sansone's Walk at Home Program on DVD. I walked three miles every day. It was challenging, but doable. The weight started to come off! I noticed I got better at keeping up with her pace the longer I did it. I think starting out slowly with walking was instrumental in getting me physically active. It taught me how to incorporate exercise in my day and created the habit of a daily workout, but it was not so difficult that it left me discouraged.
As my confidence grew and my desire to be active increased I decided I needed to learn how to run. My hubby and kids joined me and we did the Couch to 5K program and ran our first 5K as a family on Thanksgiving Day 2011. My whole family and I crossed the finish line together. It was so special to me. My precious husband and kids have been my biggest cheerleaders!
The weight continued to come off. Earlier this year I seemed to hit a plateau so I hired a personal trainer to shake things up a bit for me. Boy, did she! Now I love to interval train and lift weights. While my weight hasn't changed that much, my body composition has! I now have so much more muscle, and I love it! As extreme as my physical transformation is, my emotional, mental and spiritual transformation has been even more so. I live with joy and confidence now. I have so much confidence that at 42 years old I walked into a college classroom to take a personal trainer certification class! I knew I'd be the oldest one in there but it's okay! I have something to share and I want to share it! I look forward to life and the adventures it brings, I'm no longer content to watch it go by!
After Weight: 147 pounds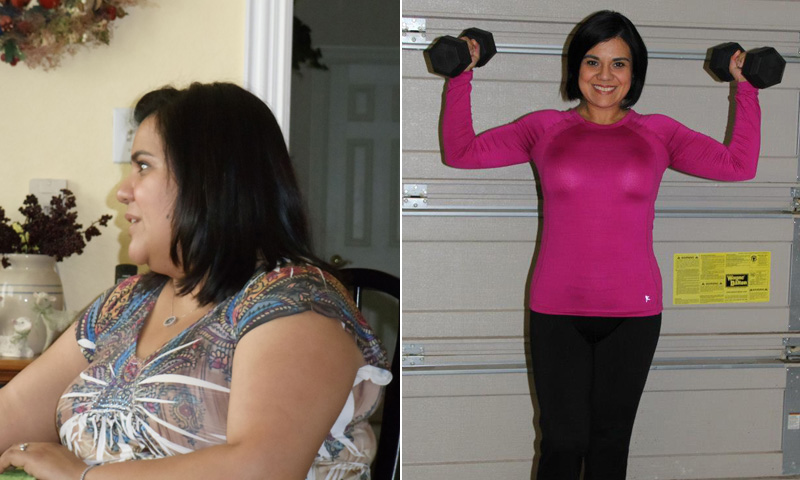 The Huffington Post publishes photographs as they are submitted to us by our readers.
Check out more of our inspiring weight loss stories below: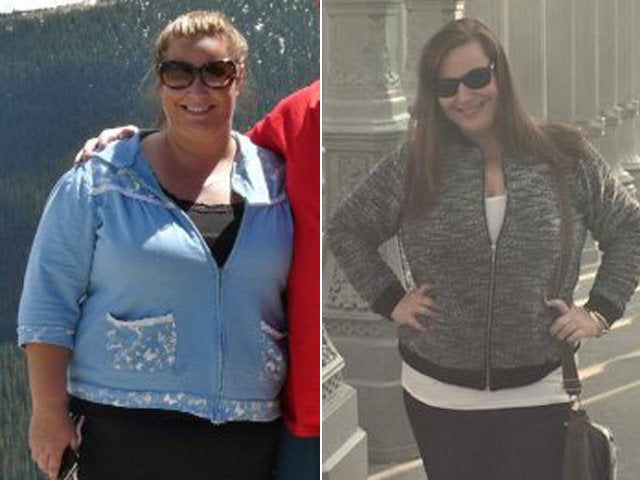 Weight Loss Success Stories
Related