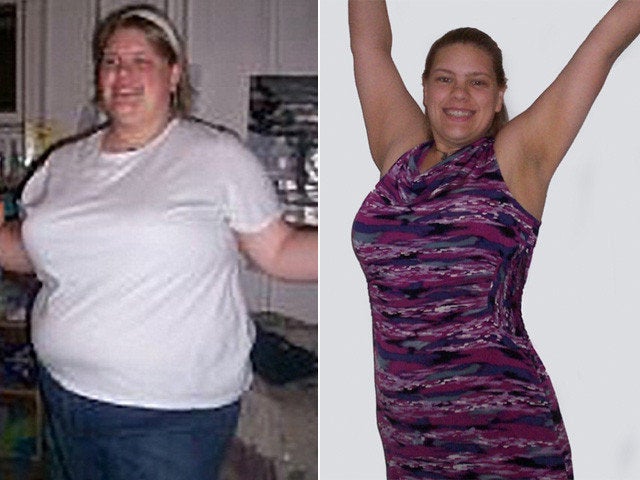 Got a success story of your own? Send it to us at success.stories@huffingtonpost.com and you could be featured on the site!
Name: Ella Ricker
Age: 25
Height: 5'6"
Before Weight: 296 pounds
How I Gained It: I had always been big. I always knew I needed to lose weight, even in middle school. I weighed 250 pounds by eighth grade. I don't think there is a specific reason why I gained all the weight; it was just me eating too much for years and not doing any kind of exercise to burn it off. I had tried to lose weight several times -- using Weight Watchers, workout DVDs and the Atkins Diet -- but I lost motivation. I went along with these programs because others convinced me to, or because I was dragged to meetings, but since it wasn't me making the choice, I constantly cheated. Then, I lost two of my best friends to cancer within two years, which didn't help me at all, since I was a very emotional eater.
Breaking Point: I always think back to my first few years of college, right before I decided to get serious about losing weight. I remember how lethargic I was, with energy only surfacing to go to the kitchen and fix myself a bowl of ice cream. I did everything that everyone else did; I just did it a lot slower and got tired quicker and more often than everyone around me did. I had these size 3X floral pattern shirts, which no one in their right mind should have worn, but they were the only things that fit me at the time. I didn't have bras that fit which caused back pain. In 2009, I was finally sick of being huge. I wanted to become healthier, and along with that, I wanted to start losing weight. I wanted to be able to wear cuter clothes. I just wanted to change, period. My sister was a huge inspiration to me simply by becoming a runner. I wanted to be a runner, too; but it's really hard to do that when you weigh almost 300 pounds. So, I also set a goal to complete the "Couch to 5K" program.
How I Lost It: My weight loss started with a New Year's resolution, as so many do, when I started out with the Flat Belly Diet. Soon after, when I was looking on the Internet for various healthy lifestyle tips, I found SparkPeople.com. After only a few weeks using SparkPeople, I could tell that this was the site for me. I replaced ice cream with fruit, and fried potatoes with salad. Just counting the calories and seeing what I was eating was enough to keep me on track. I was still eating meat at the time, however not for long. While eating a meal with chicken, I bit down on a piece of bone, and that was it for me and meat. That was a large turning point in my diet. My parents are vegetarians, so I'm not a stranger to tofu, but it was still an adjustment. I also started walking. First, I walked to classes (I was in college at the time), then I added in about 15 to 20 minutes of walking in the evenings, which then increased to hour long walks almost every day.
Next, I started running by doing the Couch to 5K program. The first time I tried it, I couldn't even do the first workout of the plan! I had to adjust it and do 30 seconds of running with two minutes of walking. I called it my "pre-week 1 workout." Little by little, I began to make progress. I set small goals and set out to achieve them. I didn't change my lifestyle drastically all at once. I just changed small things so that it wouldn't be such a culture shock. Now, with more than 100 pounds lost, I can run a 5K or even a half-marathon!
I feel so much better now! I now find myself wanting to work out. Who knew that would ever happen? I enjoy cooking healthy meals. I enjoy grocery shopping because I get to look at all the foods I never noticed before. There are so many grains, fruits and vegetables that I never had eyes for before my weight loss. There are so many more activities that I can enjoy now that don't involve eating -- I can go swimming and play sports with people instead. I had carpal tunnel problems for years. It got so bad that during a semester in college, I had to stop playing my viola during orchestra rehearsal because my hands were completely asleep. However, after I lost a good portion of my weight, I never had problems with it again.
I maintain my success by tracking my food and fitness on SparkPeople daily and through the support of family members and the SparkPeople online community. My advice to others in keeping a successful New Year's resolution would be:
Make sure you're doing it for the right reasons. That will help your motivation stay around for much longer.
Don't expect to see a change overnight, in a week or in two weeks. It will take at least a month for you to see the changes.
Stay positive even if you don't see the changes when you want to. Stick with it though, and you'll get there, and the results will be amazing!
After Weight: 180 pounds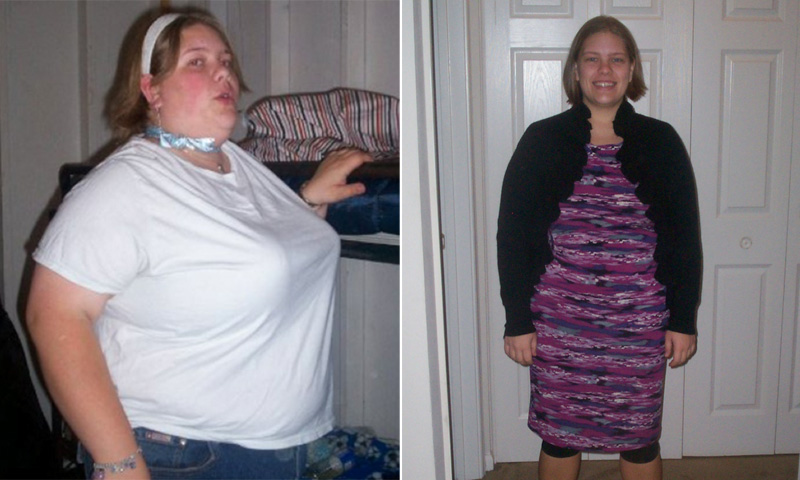 The Huffington Post publishes photographs as they are submitted to us by our readers.
Check out more of our inspiring weight loss stories below: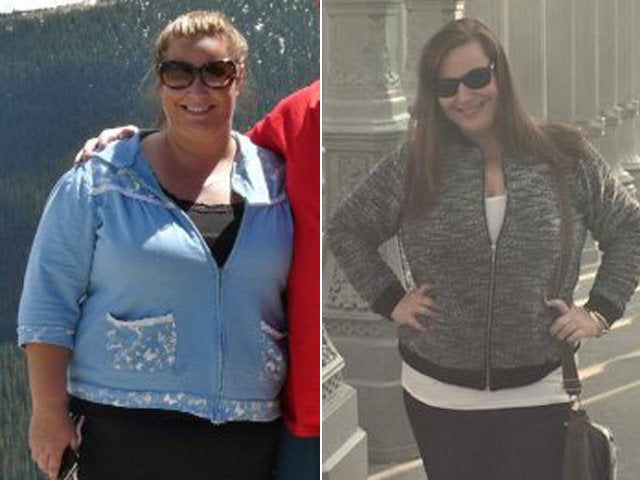 Weight Loss Success Stories
Related