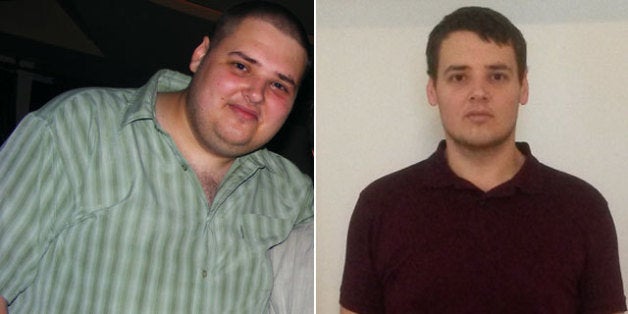 Got a success story of your own? Send it to us at success.stories@huffingtonpost.com and you could be featured in our I Lost Weight series!
Name: Emil Oprisa
Age: 27
Height: 6'0"
Before Weight: 328 pounds
How I Gained It: Around the age of 16, everything changed. My parents were working overseas, so no one was really supervising my lifestyle or my eating habits. I started eating mainly junk food. I hardly exercised at all. I would even take a taxi to the grocery store down the street and back. I was the embodiment of laziness, but I didn't really see myself getting fatter. People around me sure noticed, and some friends tried to help me change, with little success!
Breaking Point: In September 2012, I arrived in a small city in the Austrian Alps where I enrolled in a two-year masters program. One day, I was walking around the town and saw a map of hiking trails in the surrounding mountains. I thought I would give it a go! I chose a path to try the next day. There were about 300 stairs at the beginning of the trail. It was one of the most embarrassing moments of my life! I was sweating bullets while kids and old people were literally sprinting past me. It brought me to reality, and I realized I needed to make a drastic change!
How I Lost It: I decided that no matter how embarrassing or difficult it would be in the beginning, I would stick to hiking and exercising. There is a small hill with a statue on top behind my university, so that's where I started. I started climbing up and down that hill every night. Then I included another hill in my exercise, and then I started running up. After a few weeks, I started hiking. I first took paths that were less trafficked as I was still very insecure about myself and my image. Gradually as the pounds started coming off, I included more and more hiking trails. Now I can say that there are few secrets that the neighboring mountains hold for me. I go on long hikes of more than 10 hours sometimes!
Of course, in order to lose weight, one must also alter his or her eating habits! I gave up all kinds of processed junk foods that I was so used to and forced myself into eating what I considered before to be tasteless foods (salads and all that non-fried stuff!). They grew on me, and now I enjoy them very much. I had the hardest time parting with chips. Now and then I would buy three bags and eat them all in a few minutes! Eventually, I got over them. I also gave up sodas and started drinking more water. Cigarettes were surprisingly easy to give up!
Now I'm only 20 pounds away from my goal of 185 pounds, and the quality of my life has improved substantially. I detail my journey on my weight-loss blog. I am much more confident, and I enjoy activities like running and cycling that were all but impossible a few months back! I just want to encourage everyone to get over those mental obstacles and find the determination to do what I did because the result will amaze you!
After Weight: 203 pounds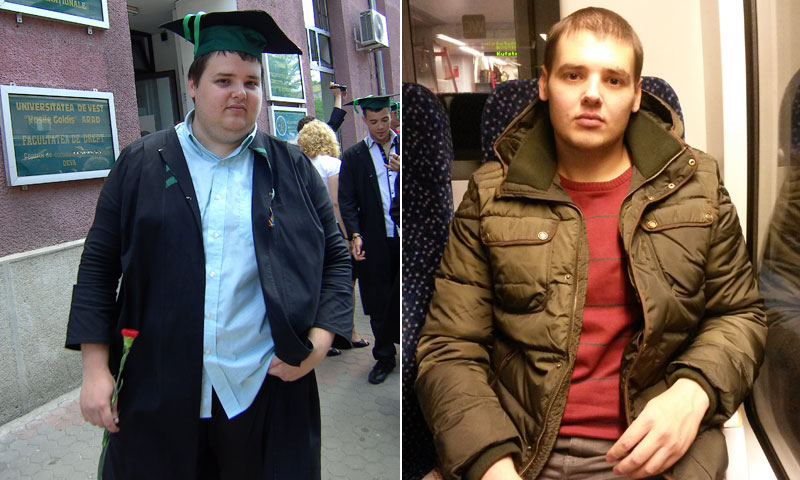 The Huffington Post publishes photographs as they are submitted to us by our readers.
Check out more of our inspiring weight loss stories below: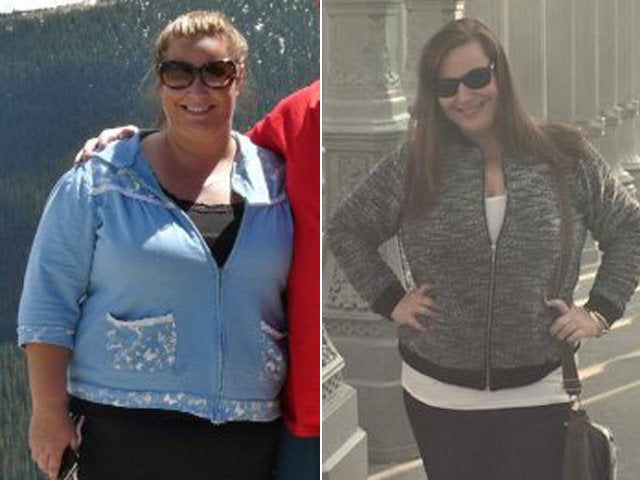 Weight Loss Success Stories
Related