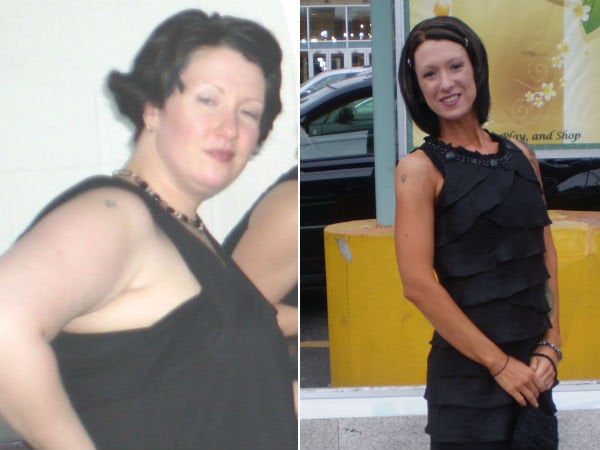 Got a success story of your own? Send it to us at success.stories@huffingtonpost.com and you could be featured on the site!
Name: Erica Perna
Age: 36
Height: 5'8"
Before Weight: 240 pounds
How I Gained It: I spent most of my childhood and early adult years overweight. I never watched what I ate nor cared to, and it showed. When I started college, I began to take an interest in exercise and weight lifting. I admired the physiques of natural bodybuilders, but I never believed that I could ever be in that kind of shape, simply because I had always been quite the opposite. I blamed it on my genetics.
Nonetheless, I started reading books and magazines about weight training, yet I never quite believed that I could go all the way with it. I was just too far gone, I often surmised. I continued to dabble in exercise, making progress here and there, but usually gaining back most of what I had lost. Then, I got pregnant. I took this as an excuse to eat anything I wanted, a free-for-all. In nine months, I gained 70 additional pounds on top of the 30 or so that I already needed to lose.
Breaking Point: Two weeks after my son was born, at a follow-up doctor's visit, the nurse asked me to step onto the scale. As the numbers glared back at me, I faced my first reality check. Two hundred and forty! Is that a joke? It was no joke. It was all me. I somehow naively expected all the weight to drop off after the baby was born. After all, he was the reason I had gained it all, right? My family kept insisting I was fine, and they kept reminding me that I had just had a baby. But I refused to use my baby as yet another excuse in the long line of excuses I had been rolling out my entire life.
How I Lost It: Right around the time of my reality check, I had another realization. I had never been able to complete my weight loss journey because I had never set clear goals for myself. In addition, I never fully believed that I could succeed. I decided to change all of that. I set short-term and long-term goals, in writing. My short-term goals were 10-pound milestones, and I always planned a non-food reward for each time that I achieved one of them. My long-term goal was to compete in a natural bodybuilding competition within the next two years. I took my "before" shots (this is a very important step -- you will be glad you did this). I took progress pictures once a month, in the same pose. Since I had a C-section, my capacity to exercise was limited at first, but I started with small walks, just to the end of my short driveway.
In addition, I began following Tosca Reno's Eat-Clean Diet. After three months, I began to see results. I started taking longer walks, and I joined a gym. I tried a Spinning class, and I was absolutely hooked. At first, I did two Spinning classes per week along with short walks. After a month or so, I went to three classes a week. After another month, I was up to four classes a week, and I decided to try some weight training a few days a week as well. Before I knew it, my new way of eating and moving had become a daily habit, and it didn't feel like a struggle anymore. I know it's trite, but it's true; it is a lifestyle change. It is a mindset change.
In September 2010, two years after setting my long-term goal, I competed in the INBF Cardinal Classic natural bodybuilding and figure competition. I placed fifth in my class, but most importantly, I felt that I belonged on stage with those other amazingly fit women, whose physiques I had admired from afar for so many years. Now it was me up there. This is a sense of accomplishment that I can't even describe in words. I will say that it was worth every ounce of sweat and every drop of discipline that I put into it. Not only is my body transformed, but my entire life is transformed as well. I can't imagine going back. Ever. I credit so much of my success to Spinning that I became a certified instructor. I have also been honored to appear in a national commercial for the Spinning program, as well as a TLC network program called "How I Lost 100 Pounds."
My best advice: Set goals, and believe that you can achieve them -- no matter how lofty they may seem. It may sound like common sense, but it took me decades to realize and internalize this simple truth. Also, what you do every day does count. Certain behaviors and habits have gotten you where you are today; you will get to where you want to be by changing those behaviors and habits, replacing them with new ones, starting now. And I cannot overstate the importance of taking progress pictures. Sometimes it is difficult for ourselves or those who see us every day to truly perceive the changes that are taking place. Finally, look to those closest to you for moral support. Explain to them how important your goals are to you, and hopefully they will jump on board. The worst that can happen is you will get into the best shape of your life and maybe even save your own life!
After Weight: 140 pounds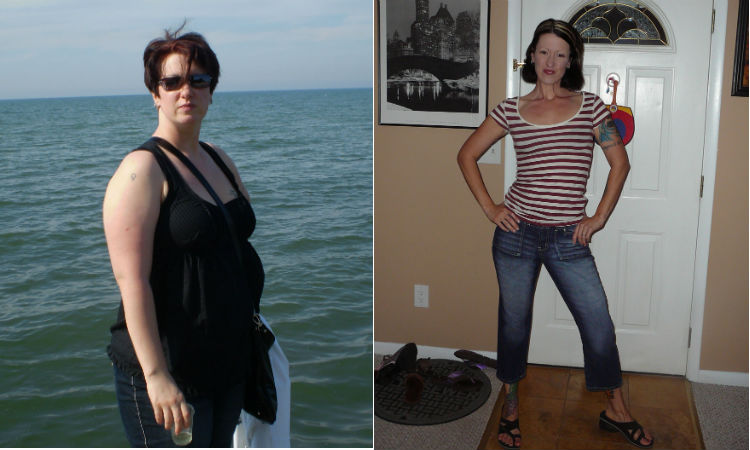 The Huffington Post publishes photographs as they are submitted to us by our readers.
Check out more of our inspiring weight loss stories below: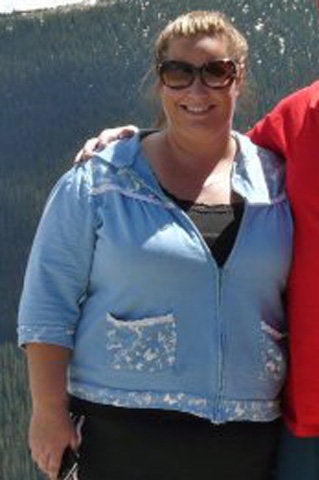 Weight Loss Success Stories
Related