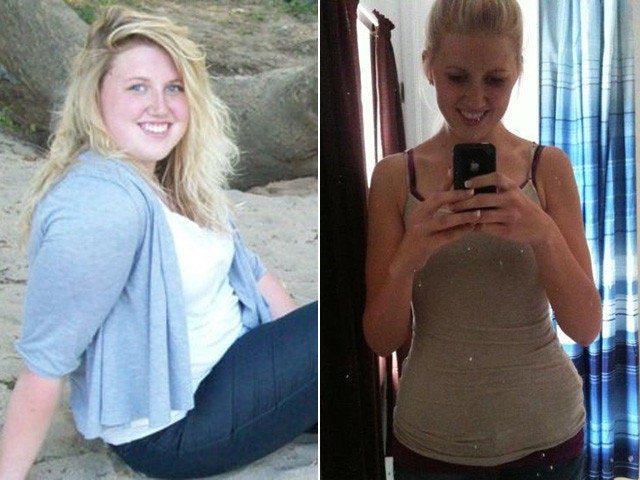 Got a success story of your own? Send it to us at success.stories@huffingtonpost.com and you could be featured on the site!
Name: Erikka Steele
Age: 21
Height: 5'9"
Before Weight: 212 pounds
How I Gained It: For as long as I can remember, I was always taller and bigger. I was 180 pounds and 5'6" in the sixth grade. My mom always made homemade meals; real mashed potatoes, chicken and noodles and fried chicken. When I was 13, I would eat two donuts for breakfast, a double cheeseburger meal for lunch from McDonald's and fried tenderloins and French fries for dinner. Eventually, I adjusted to the idea that I was going to look huskier than all of the other girls. I had tried going on diets and losing weight, always telling myself "I'll start Monday." Well, Monday never seemed to come.

By December 2011 I topped the scales at 212 pounds at 5'9" -- the biggest I had ever been.
Breaking Point: In March 2012, I made it a point in my life to finally set a goal for myself and accomplish it. I had always blamed my weight on my insecurities. I also made excuses for myself because of how heavy I was. I decided that I would no longer let my weight hold me back from being the best version of myself. I knew I needed to make a change when I was tired of taking an hour to find a pair of jeans that fit me and were cute. I wanted to be able to go to any store I wanted, pick out a pair of cute jeans and not be depressed after I went shopping.
How I Lost It: I started running every day and doing crunches, making sure to also lift weights to build more muscle. Running was never something that I dreaded to do, my body just wasn't use to that kind of exercise, so I would get winded at first. Now, I absolutely love running, and I have a hard time going a day without it. Running is actually a stress reliever for me now. It's good for my soul. At first it took me about 16 minutes to run a mile, and I had to stop to catch my breath. Now, I can run a mile without stopping and it only takes me about 10 minutes. I didn't cut a lot of time off, but I keep seeing progress and that's enough for me.
I stopped drinking pop altogether and just drink water now and the occasional tea or juice. I completely stopped eating sweets, French fries and my all-time favorite, mashed potatoes. I also cut back my daily calorie intake to 1,200.
I try to add a good amount of protein and fiber to my diet on a daily basis. I start my day with a protein shake and a granola bar. For lunch I try to have either a salad or a turkey sandwich on wheat bread with some yogurt. For dinner my favorite thing to eat would have to be baked, skinless, boneless chicken breasts with chicken gravy and white rice with green beans or asparagus. I still eat out and go to fast food restaurants, I just substitute my French fries for apple slices or a side salad, and I try to eat chicken wherever I go.
Because of this weight loss I've not only gained more self confidence but I feel so much healthier as a person. I still have a lot of work to go. My next step now is to tone and build more body strength. I've never felt more like myself. I still remember the first time I stepped on the scale and cried -- and not sad tears, but tears of joy. For the first time I was actually accomplishing something that I had set my mind to. My "Monday" finally came, and I did myself a favor by making myself healthier. It was and still is the best decision I've ever made.
The number one thing I have learned through my weight loss is that to really want to better yourself, you have to realize that you can't go on a one-time diet and then stop; being a healthier person is a permanent lifestyle change for the better.
After Weight: 140 pounds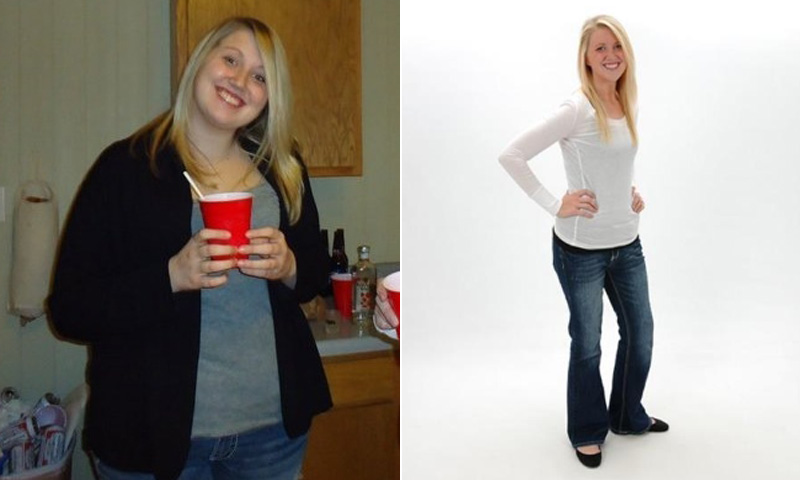 The Huffington Post publishes photographs as they are submitted to us by our readers.
Check out more of our inspiring weight loss stories below: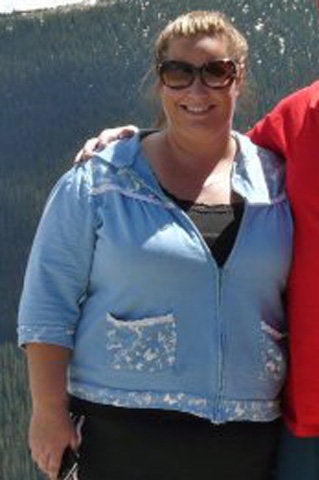 Weight Loss Success Stories
Related