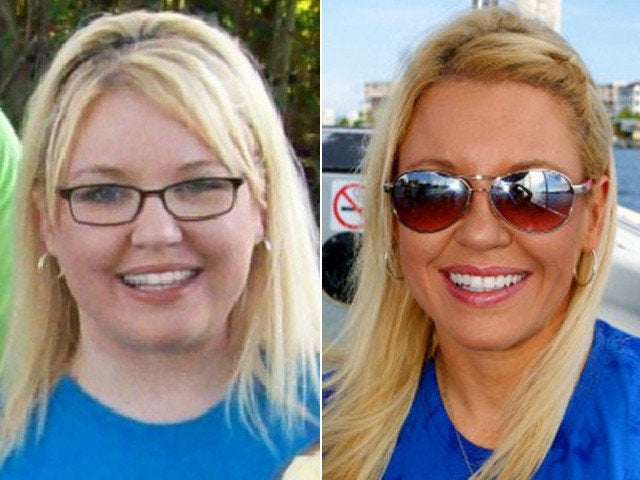 Got a success story of your own? Send it to us at success.stories@huffingtonpost.com and you could be featured on the site!
Name: Gina Mooney
Age: 38
Height: 5'10"
Before Weight: 225 pounds (Honestly, it may have been more, but I couldn't keep stepping on the scale every day.)
How I Gained It: I didn't struggle with being a healthy weight until after the birth of my fourth child. During the time I was expecting him, I developed high blood pressure and it seemed to carry over after I had him. I also began dealing with feeling depressed and, with the depression, weight gain. Because I felt down, I didn't feel like exercising and because I didn't exercise, I gained weight. I would eat pretty much anything -- burgers, pizza, sweet tea, soft drinks -- which is part of what got me into trouble. When I tried to "diet" I would end up starving and overeating again. The doctor put me on depression meds and it caused more weight gain. It was a never-ending, miserable cycle. I wanted to change but felt hopeless.
Breaking Point: In 2009, I found out that I was expecting my fifth child (surprise!). After her birth, I noticed I was losing a little weight while nursing her and made the decision to use this momentum to make a change in my health, my life.
How I Lost It: I started loading her up in the stroller and bringing my oldest daughter and my youngest son with me to go walking. After a few weeks, I would let my daughter push and I'd "run" ahead just a few feet and then "run" back to them. As the days went by, the distance would get greater and the weight was coming off -- slowly, but surely. On February 8, 2010, my daughter kept the kids at home (I think the weather was a little too chilly to take them), and I made the decision to try to run a complete 5K distance. I gave myself permission to stop and walk if I needed to, but I never had to. With tears in my eyes, I finished that 5K, forever changed. I became a runner.
Since then, I've run numerous 5K races (and won medals in some!), three 10K races, three half-marathons and my first marathon in March 2012 (another life changer!).
I haven't done any real "dieting," although I did before I became a runner. Now, I look at my food as fuel and try to make wise choices about what will make me stronger, help me recover faster and what won't make me feel bad while I'm on a run. I don't skimp on taste, but I realized food doesn't have to be fried, packed with sugar or cooked in fat to taste good. I usually eat oatmeal for breakfast, tuna, brown rice or eggs for lunch and apples, bananas, carrots or bell peppers for snacks. For dinner, I try to think of things that my entire family would enjoy. I bake or grill a lot of our foods and try to use healthy substitutions for ingredients that aren't healthy. My kids are not picky and have become very open-minded about trying new foods. In fact, my younger ones get excited when I have raw broccoli and carrots on the menu! I also drink tons of water and barely ever drink sodas anymore. The only pills I take now are my vitamins.
I started a blog, Slow is the New Fast, at first to write about my one-year anniversary of running, and then it blossomed into a way to motivate and encourage others. I truly believe that people need to hear that you believe in them! Sometimes, just to be told, "Don't quit!" or "You can do this!" can be the difference between someone changing their life or giving up.
This all began because I wanted to be a healthier mom and wife. I wanted to be able to feel alive again, to not feel sick all of the time. It's now a lifestyle, and I am on a mission to pay it forward. I want to help encourage as many people as I can and let them know that it can be done. I lost 76 pounds, but more importantly, I gained my life back.
After Weight: Between 149 and 154 pounds. It honestly depends on my running.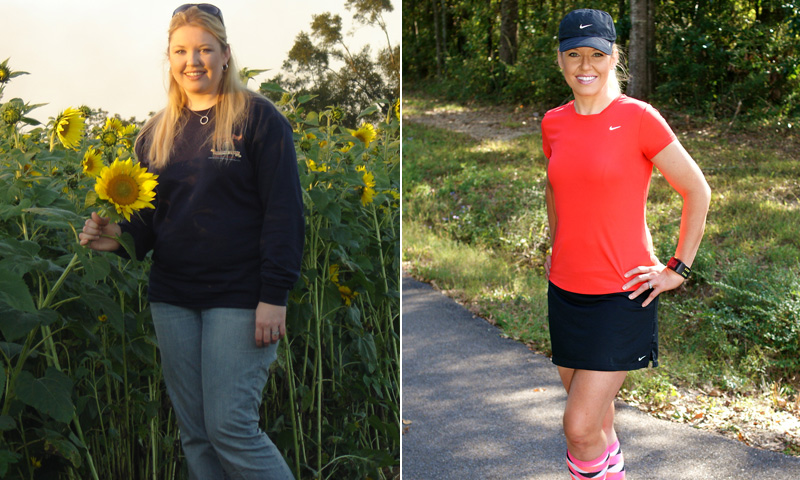 The Huffington Post publishes photographs as they are submitted to us by our readers.
Check out more of our inspiring weight loss stories below: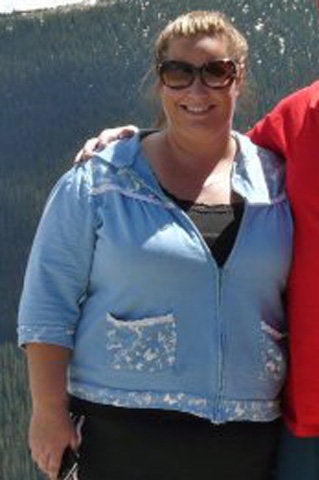 Weight Loss Success Stories
Related