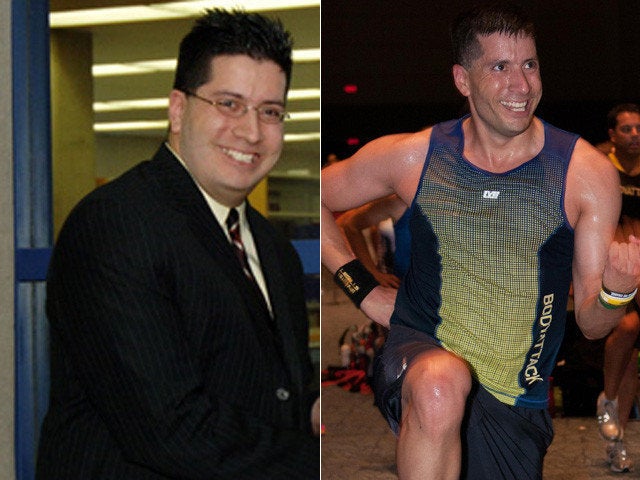 Got a success story of your own? Send it to us at success.stories@huffingtonpost.com and you could be featured on the site!
Name: Jarvis Googoo
Age: 32
Height: 6'2"
Before Weight: 260 pounds
How I Gained It: While I've been an on-again off-again weight-lifter and runner since junior high, my eating habits were not the best, which usually kept my weight up regardless of how much I exercised. However, my weight shot up to 260 pounds in my second year of law school. My best friend from back home committed suicide, and this sent me into a depression. I hardly exercised and ate a lot of unhealthy foods (often deep fried, sweets and soda) to cope. Soon, my regular-sized clothes were no longer fitting properly and my studies were difficult to keep up with.
Breaking Point: After attending counseling to help deal with the depression, I began to feel a bit better emotionally. But when looking in the mirror one day, I realized that I allowed my health to slip away by gaining so much weight. I knew that I had to get back on the fitness wagon and stay with it no matter what.
How I Lost It: I joined a gym in order to get back into exercising and also started eating healthy again. I cut out a lot of sugar, virtually stopped drinking soda and hardly ordered out anymore. Instead of three large meals a day, I started having several smaller meals and snacks throughout the day. I began eating more fruit and vegetables and drank lots of water.
I also began to calculate calories in and calories out. Knowing that a pound was roughly 3,500 calories, I would count how many I was burning on the cardio machines, along with how many I would eat during the day. I started to make good progress with the treadmills and step climbers and weight lifting. Soon I was feeling better, more active and able to get back into some recreational sports. My clothes even started to get a bit too big for me. However, I eventually plateaued. I became bored with what I was doing. I needed something different. Then I finally took notice of the exercise classes at my gym.
I tried BODYPUMP, and quickly became a regular and then a hardcore participant, going to as many classes as I was able to all over the city. Then I started going to BODYCOMBAT and other classes, but it was BODYATTACK that was my favorite. I broke out of my plateau (as an average class burns more than 700 calories) and climbed, and continue to climb, a new mountain of healthy living and fitness. My instructors were motivating, encouraging and a lot of fun. Classes became a passion and a part of my life. Then one day I saw auditions for potential instructors. Given my acting background, zeal for classes, abundance of energy and desire to help others achieve their fitness goals and healthy lifestyles, I auditioned. After a weekend of training that was the most physically and mentally demanding experience in my life, nearly three months of practice and filming, and then submitting my video, I became a BODYATTACK instructor in fall 2011.
I thought that being a participant in a great class was one the best feelings ever, but being an instructor takes it to an incredible new level. I'm absolutely in love with what I do.
After Weight: 179 pounds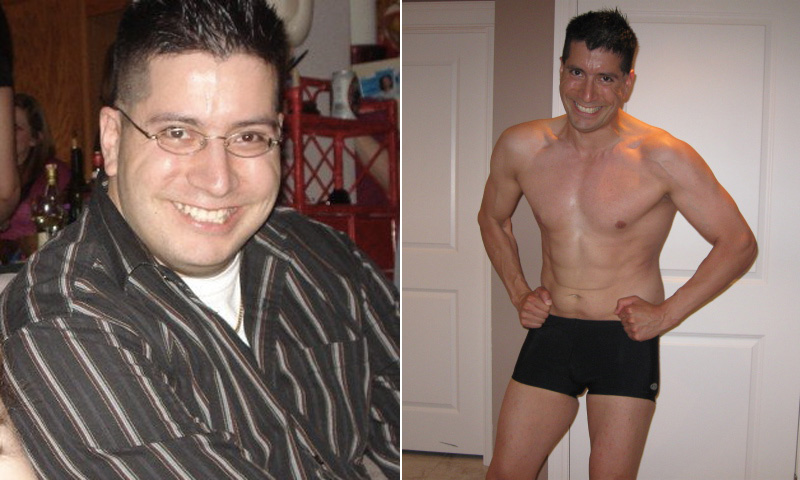 The Huffington Post publishes photographs as they are submitted to us by our readers.
Check out more of our inspiring weight loss stories below: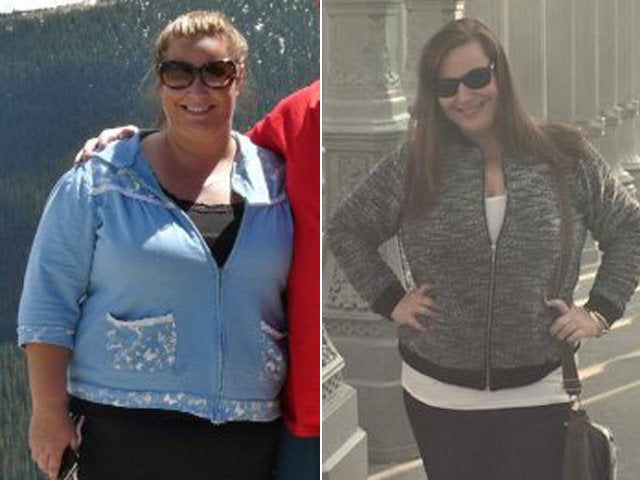 Weight Loss Success Stories
Related