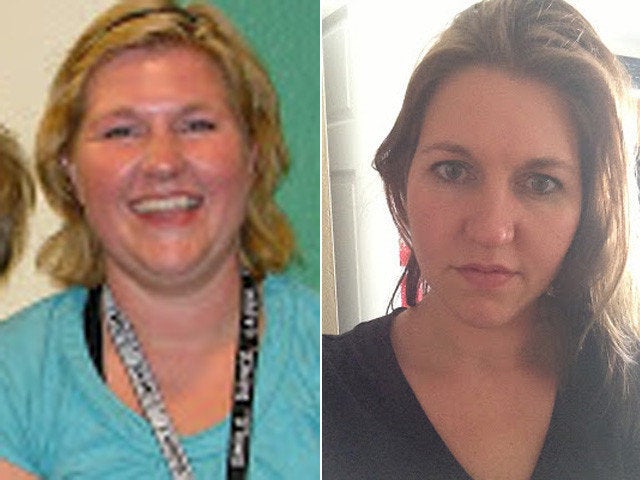 Got a success story of your own? Send it to us at success.stories@huffingtonpost.com and you could be featured on the site!
Name: Jessica Williams
Age: 35
Height: 5'11"
Before Weight: 265 pounds
How I Gained It: The weight gain seems like it was forever ago, but the reality is that it took many years. College was the first time I actually made a mental note that my stomach wasn't flat. I made horrible food choices and I was OK with some extra pounds at that point. I didn't think it would be hard to get those off again.
My weight fluctuated up and down by 20 pounds after that, but the real weight gain started with my pregnancies. Each pregnancy had its own set of cravings, and none of the cravings were for healthy foods. For the first and third child, I craved Burger King French fries and chicken sandwiches. I ate a lot of those during the total of 18 months. During my second pregnancy, I had a craving for McDonald's French fries. Ordering the No. 3 on the menu (without onions) became normal words out of my mouth. During all of the pregnancies I had issues with my hips, specifically the SI joint. The pain always went away after the kids were born, and I slowly got back to being a little more active again. After my last child was born the pain never went away, and limited movement became the norm for me. Bad eating habits continued to develop, and eating out four to five times a week was common.
As the weight kept getting higher the pain in my hips kept getting worse. I still had in the back of my mind that it was just the pregnancy weight, but after two years of saying this to myself I realized it was no longer just baby weight. At that point, the pain was absolutely horrible. I was crawling up the stairs in our house, not sleeping well and found traveling very difficult. My clothes weren't fitting, and I did not like going into stores at all. Nothing would fit, even in the biggest "regular" size clothes. I was looking in the mirror but not really seeing the person who was staring back at me.
Breaking Point: I lived with the pain in my hips for close to two years after my youngest son was born and then finally went to see a doctor. I worked with a physical therapist who put the situation in black and white for me: Here are some exercises to do. If you don't do them you will most likely need a hip replacement. I was a little over 30 years old and "hip replacement" shouldn't be a solution. I was told that if I did the work he gave me it would be about a year before I had some pain-free moments.
How I Lost It: I wish that there was a magic potion or secret to what I did, but the truth is that I made small changes one at a time, and I worked really hard at the gym. I started by following what my physical therapist said and eventually joined a gym. I wasn't always excited about exercising or comfortable at the gym, but I knew that I had to do it in order to get better.
I also tried different diets, such as Medifast and Atkins. They worked to get through some plateaus, but I didn't enjoy those parts of my journey and exercising continued to be important for me.
This past year is when I really started to change my thinking from just losing weight to being a healthy and strong person. I was introduced to strength training and cycling and found two things that I truly enjoyed doing. Inches were melting away. Going to the gym early in the morning was becoming a habit rather than something that I thought I should do.
Little by little, I started to change what I ate. The entire year was spent replacing certain items with something a little bit healthier. Doing things slowly and adjusting to changes one at a time was something I learned from an online personal trainer I worked with. I kept an online journal about my journey on my blog, which has been an important tool for me to see my progress.
A year ago I never would have been part of what I do now: boxing classes, certified indoor cycling instructor at my local gym, powerlifting exercises and a few races, such as The Color Run and The Warrior Dash. I'm not the fastest runner or the person who can break records lifting weights, but I am having fun and improving my life each time that I try. I work out four to six times a week for an hour to two hours each time.
A friend and I started a website called The Journey and also provide similar information on our Facebook page. We wanted to motivate others to make small changes in their own lives because it works and anyone really can do it. I know that motivating others is what I am supposed to be doing now, and I truly enjoy helping others with their own journey as I continue on with mine.
After Weight: 183 pounds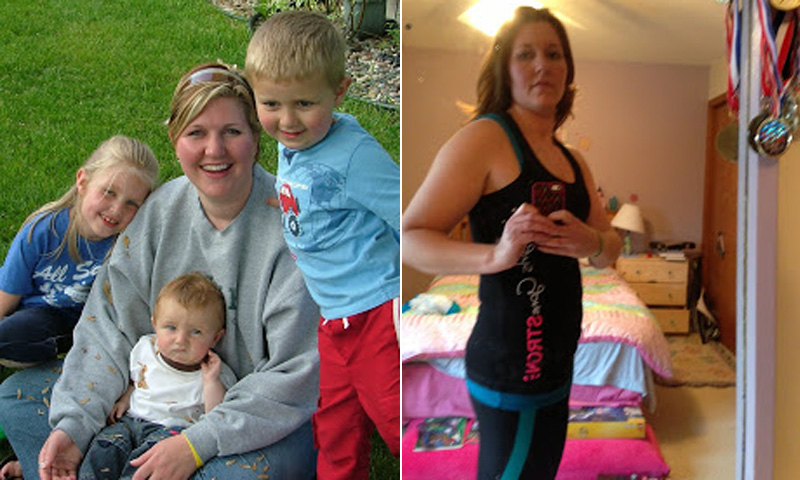 The Huffington Post publishes photographs as they are submitted to us by our readers.
Check out more of our inspiring weight loss stories below: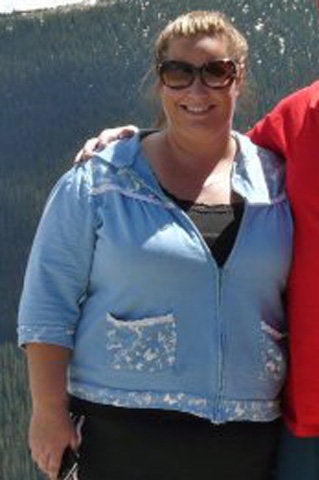 Weight Loss Success Stories
Related