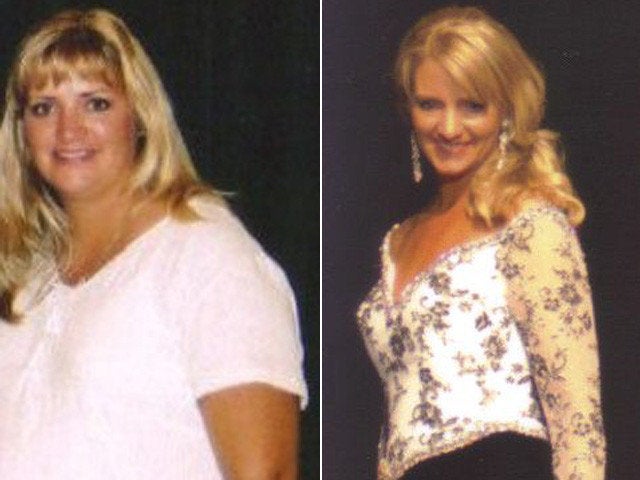 Name: Jill Knapp
Age: 45
Height: 5'8"
Before Weight: 237 pounds
How I Gained It: Right before I got married 18 years ago I had a lot of stress. Two weeks before I married, my mom died. That was so hard on me. The day before my wedding day, I attended my uncle's funeral. I got married and got home from my honeymoon to hear that my dear friend Aaron died of a brain tumor. That same week we met with my brother who shared that he had been diagnosed with AIDS. This was so much stress that I found myself depressed and for the first time in my life I turned to food for comfort to deal with the pain. I had a miscarriage five months later and had just started putting on more weight. Another miscarriage eight months later brought on more weight and more depression. I found myself fully numbing my pain with food. Food became a way for me to eat the pain and not deal with it. I finally was able to have three kids with a few more miscarriages in between. I was so depressed because I had put on so much weight through those years.
Breaking Point: At age 37, after my third child was born, I was not feeling well at all. I just thought being exhausted was due to taking care of my sick newborn. I thought I had increased thirst because I was nursing. About eight months after giving birth, my husband said, "You are just too exhausted, this can't be right." I met with my doctor and I was diagnosed with Type 2 diabetes. This was so depressing for me, and I wondered how on earth I got this way. I quickly had the desire to change my life, so that is what I did.
How I Lost It: After my diagnosis, my husband was kind enough to buy me an elliptical workout machine. I started working out three days a week and worked up to five days a week. I also did enjoy walking outdoors. In addition to exercise, I knew I needed to change the way I ate and address my food comfort addiction so I could change my relationship with food. I started doing research on how diabetics eat and came up with six small meals a day. Eating often regulated my blood sugars, and I added many fresh vegetables to my food plan.
I started seeing some great results with my new eating plan and really started feeling good. By the sixth month I was feeling great and had more energy and could do more for my family.
After getting the weight off and feeling great, I started sharing my journey with others. I ended up competing in the Mrs. Idaho pageant and out of 16 women, I won second runner up. Competing in the pageant after losing 100 pounds was a great way to gain the confidence I needed to get me out of my comfort zone and start sharing my journey with others. I am now a motivational speaker and have been blessed to have been on the cover of a few magazines, be featured on the "Dr. Oz" show and have become a national diabetes advocate. Life has changed so much since my diagnosis. It's been a great adventure.
After Weight: 137 pounds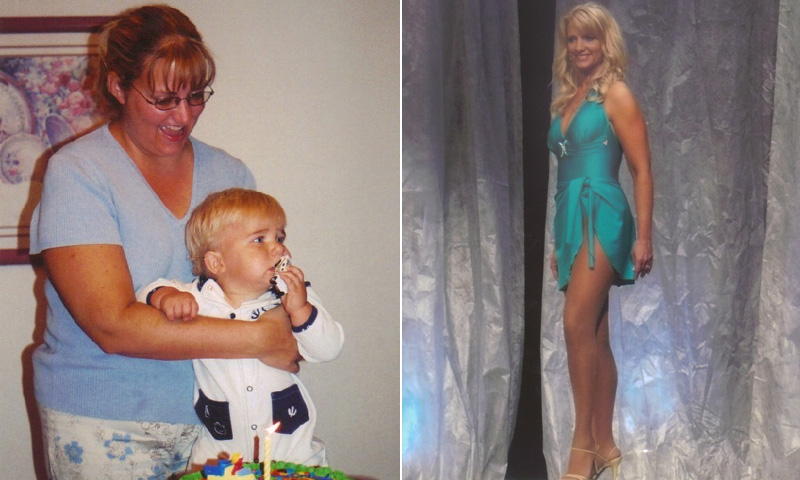 The Huffington Post publishes photographs as they are submitted to us by our readers.
Check out more of our inspiring weight loss stories below: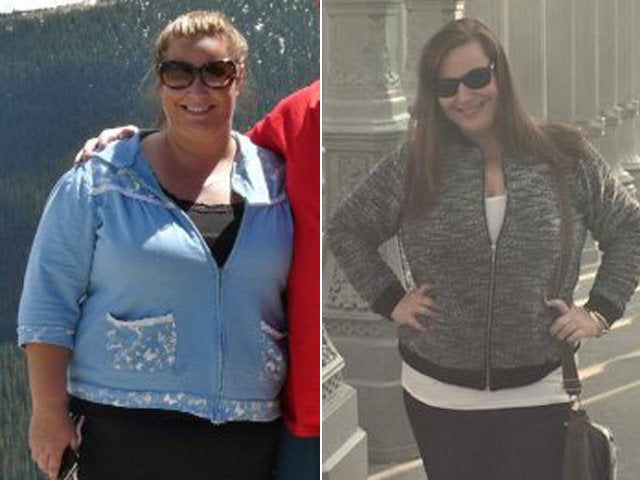 Weight Loss Success Stories