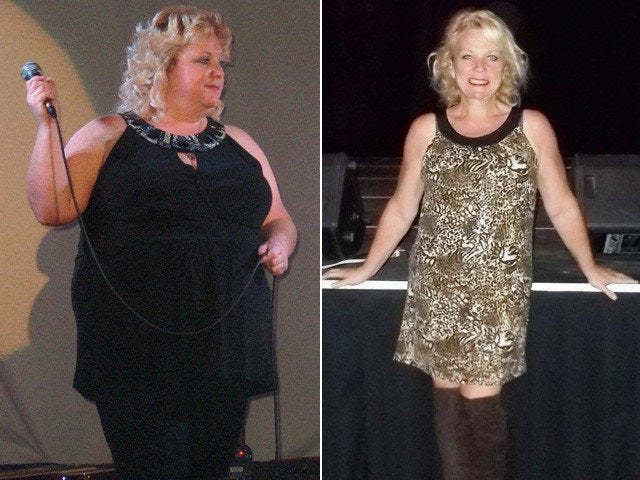 Got a success story of your own? Send it to us at success.stories@huffingtonpost.com and you could be featured on the site!
Name: Joan Minnery
Age: 46
Height: 5'2"
Before Weight: 303 pounds
How I Gained It: I have always been heavy, but it wasn't until the past five years that I morphed past 250 pounds. I ate non-stop, from lunch to midnight. I ate lots of carbs, stopped at many drive-thrus and totally gorged myself on pop and greasy foods.
Eventually, I was topping the scales at almost 300 pounds. I had lost my will to live and had given up on myself. I'm a performer by profession and teach musical theater, and even that had become a chore and a source of stress. I'm a single mom of a teenage son who is also a performer. He had resigned himself to the fact that he was going to live his adult life without his mom. We had been told by many health professionals that I was a walking time bomb, but nothing was hitting home, not the pleas from my family nor my acute GERD.
Breaking Point: In August 2010, after a routine medical procedure in a doctor's office left me humiliated, I was faced with a very real choice: either continue on this path or choose to live. I pulled into the driveway to find my son on his knees begging me to stop the insanity. I had to make a choice between junk food and my son -- he won! I started on a health and wellness journey, which has resulted in me turning my entire existence around.
How I Lost It: No gimmicks, no fancy pills, no shakes, no surgery, no medical clinics, just plain old-fashioned common sense. Simply: I put down the fork and got moving. I started a controlled eating plan with more protein and fewer carbs. I ate my carbs in the morning and afternoon, and ate plenty of chicken and fish. And I don't eat anything past supper time, unless it's my "treat" night of popcorn on Thursdays while I watch "Grey's Anatomy."
Now, I am back dancing, I am back performing, I am back acting, I am back teaching and I am back living. I have reinvented myself and have totally transformed my life. I am the healthiest I have been in 20 years. My proudest achievement is that in December 2011, I became a certified Zumba Fitness instructor, and I am embarking on a health and wellness career, joined by my son, who is a Certified Personal Trainer. I teach six classes per week and take another three. I walk at least six miles every day and take a boot camp once a week.
Two years ago, I was at the end of my rope; now I've let the rope go and have hitched my wagon to a star. The sky is the limit.
After Weight: 140 pounds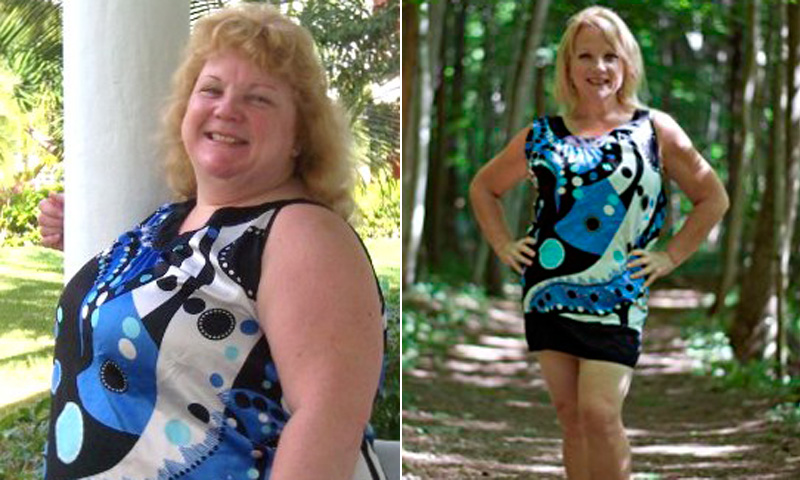 The Huffington Post publishes photographs as they are submitted to us by our readers.
Check out more of our inspiring weight loss stories below: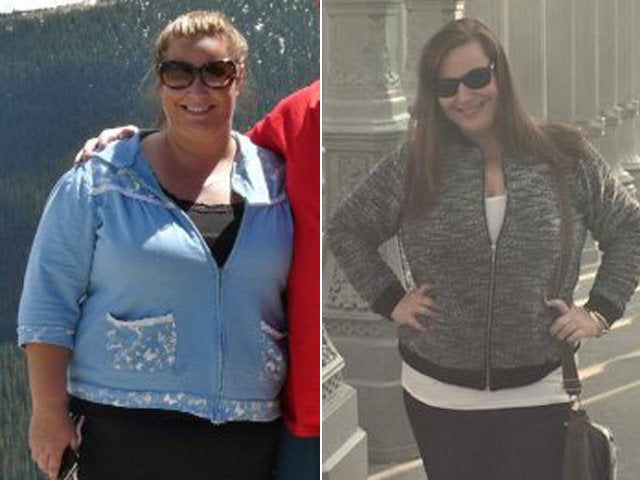 Weight Loss Success Stories
Related