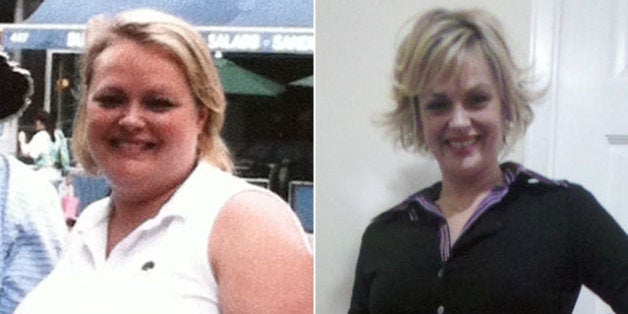 Got a success story of your own? Send it to us at success.stories@huffingtonpost.com and you could be featured on the site!
Name: Kate Chapman
Age: 43
Height: 5'4"
Before Weight: 225 pounds
How I Gained It: By my late 20s, my diet had deteriorated into an endless stream of fast-food meals, processed foods at home and dining out. I had also stopped exercising as more pounds piled on. From time to time I would diet, remove some weight temporarily and then regain the pounds I'd lost -- along with several of their friends and cousins. The pounds were just symptoms of a bigger problem, though. I didn't know how to properly take care of myself in order to "be well."
Breaking Point: Even though I was heavier than I'd ever been, my acting career was thriving. Actually, the heavier I'd gotten, the more work I'd gotten, including five Broadway shows and the role of "Mrs. Claus" for The Radio City Christmas Spectacular. But I was increasingly more miserable each day. By the time I was 34, my joints hurt, I had five autoimmune diseases and I felt myself careening toward disaster. Around that time, my youngest stepson came for a visit. While attempting to play with him on the monkey bars, I had an "Ah ha!" moment. A voice deep inside of me said, "You can't care for him if you can't care for yourself." I'd like to say that voice took me through to where I am today, but I needed a proverbial "carrot" to get me there. Gratefully it came in the form of my dream role, Evita. A friend of mine who ran a theatre company offered me the role in a year's time -- if I lost enough weight.
How I Lost It: With a year deadline looming in front of me, I didn't want to repeat former mistakes and waste time. Dieting hadn't given me long-term success in the past, so this time I made small, gentle changes that I liked. If I found I didn't like a change, I stopped doing it and found another one I liked better. Also, I didn't make big changes, like ridding my cabinets of all processed food in one fell swoop. I stuck with gentle. First, I eliminated high fructose corn syrup from my diet. That one, small, gentle change helped me see the first 10 pounds melt away.
From there I made other small, gentle changes one or two at a time. When I was used to a change, and it felt like a normal part of my life, I would find another one to make. My changes weren't just about food, though. They began to encompass all aspects of health: exercise, social interaction, emotional wellbeing, creativity, home environment, etc. I read articles, listened to experts on TV and started to educate myself about my body -- and what it wanted. I began to work to be able to hear what my body needs, and to be able to provide it without medication or a doctor's care. I felt I had spent too much time in the past relying upon their care and advice, and not enough time learning about the body I kept asking them to "fix".
After each gentle change took hold, I got thinner. I also got healthier. Up until my mid-thirties my life had been a story of one illness after another. When I set out to lose weight it never occurred to me that I would also gain health. I knew I would feel better, but I never thought I could be "well". I hadn't ever known what that was like, and I didn't think it would ever pertain to me. Surprise! All my diseases went away, I lost 100 pounds, I've now kept it off for over five years, and all from small, gentle changes.
A while back I went back to school to become a health coach. I wanted to support others in finding their own gentle paths to health. I know how much fun the journey can be when the approach is deliberately gentle, so now I get to see others find their own way to their own spectacular self-care. I feel amazing every day. I never imagined that being well could feel so amazing. I'm so grateful I now know!
After Weight: 125 pounds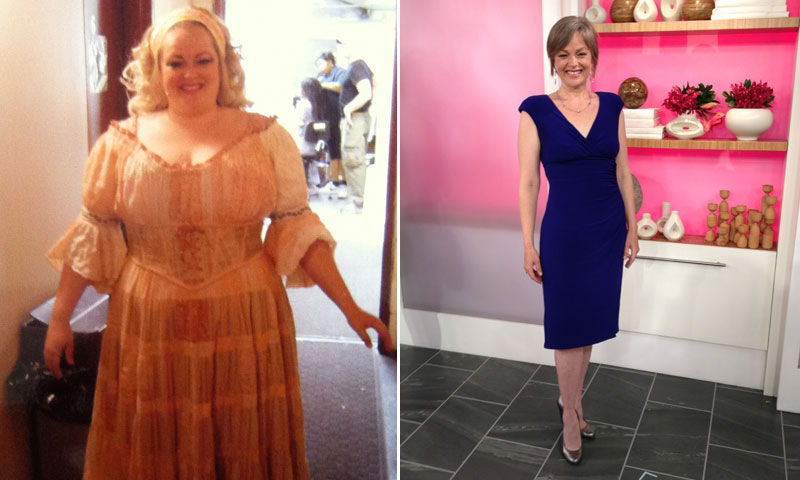 The Huffington Post publishes photographs as they are submitted to us by our readers.
Check out more of our inspiring weight loss stories below: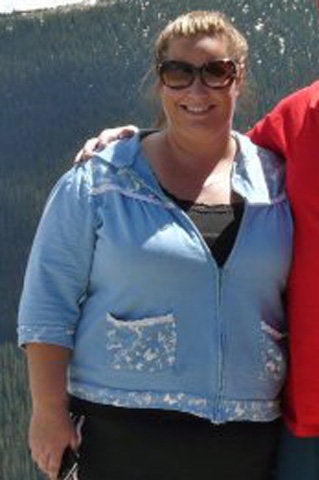 Weight Loss Success Stories
Support HuffPost
A No-B.S. Guide To Life
Related
Popular in the Community