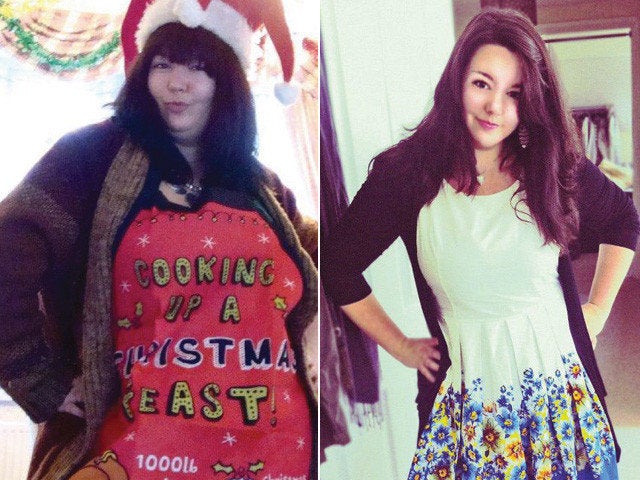 Got a success story of your own? Send it to us at success.stories@huffingtonpost.com and you could be featured on the site!
Name: Katie Lowe (a.k.a. Fat Girl, PhD)
Age: 24
Height: 5'4"
Before Weight: 290 pounds
How I Gained It: I've always been fat. Always. From a very early age, I loved food, and I hated exercise -- so rather than eating my greens and heading outside to play, I'd chow down on a bag of sweets while reading a book. Or munch on chocolate while watching TV. My parents did their best to keep it under control, but if there was only healthy food in the house, I'd just go find my sweet fix elsewhere. I got my first job when I was 14, so I always had money to spend at the shops on the way to and from school -- so my poor Mum's healthy meals didn't stand a chance.
When I left for university, I did exactly the same as everybody else, drinking and eating my body weight in takeout and cheap wine -- but in the middle of my first year, I had an accident that meant I couldn't walk. Not one to be left out, though, I continued boozing and eating, without the dancing and exercise that might've helped to keep the weight off.
What can I say? I love a good party.
I hid behind the mask of being the "bubbly fat girl," but I wasn't happy, and by the time I graduated, I'd just been through a nasty breakup, had zero self-confidence and weighed 290 pounds -- not a good combination.
Breaking Point: To be honest, I had two moments. The first was when I moved into a flat on the same road as every takeaway known to man -- but, as if to cancel them out, there was also a gym. With trepidation, after a month of living in the flat, I hobbled in and signed up. That was in August 2010 -- and I managed to lose 70 pounds in five months. However, when I moved away for work, it turned out that I still hadn't overcome the emotional and compulsive addiction to processed foods that had played a big part in my weight gain. Inevitably, the number on the scale started to creep back up.
For a number of reasons, I'd started to feel like a victim. I'd been mugged in 2011, which had shaken my confidence and -- frankly -- scared the hell out of me. I'd lost control of my good habits, meaning that my knee pain had come back, I was risking heart disease, diabetes and cancer and I was miserable almost all the time. And for what? Cake?
Now, don't get me wrong -- I love cake. But I was comfort-eating my way into all sorts of health problems in a misguided attempt to deal with issues I already had.
There was only one thing to do.
I moved back to the same street where my journey had begun -- and I haven't looked back.
How I Lost It: When I started out, I could barely walk. At the time, I thought that was because of my accident -- so when I first stepped into the gym, I looked in terror at the people running on treadmills (and the stepper? Are you kidding me?). Luckily, that's where I met Matt Peacock, the Health and Fitness Consultant (and wellbeing lecturer) that designed a program specifically targeted at helping people who are obese get healthy without having to resort to drastic methods.
In short, the exercise side of his plan involves spending 60 to 90 minutes with your heart rate between 115-130 beats per minute (BPM), three or four times a week. If you've ever worn a heart rate monitor -- especially if you're really overweight -- you'll realize that it's not hard to reach that sort of heart rate; it's barely enough to break a sweat. Combined with some resistance training, it's almost disconcertingly easy -- but as you can see, it works.
Food-wise, it took me a long time to realize the importance of eating enough. I had a nutritional assessment earlier this year that identified that my weight loss had slowed down considerably because I was eating too little. It flies in the face of conventional diet logic of starvation, cravings and mirages of pizzas and cookies, but I can safely say I'm never hungry these days. If anything, it's the opposite -- I'm full all the time -- but because I don't eat much in the way of processed foods (or "low-fat" anything), it works, and I'm still losing weight and gaining muscle.
Since starting Fat Girl, PhD, I've been absolutely overwhelmed by the support and identification I've had from everyone -- from my closest friends and family, to complete strangers on the other side of the world. While I started out blogging about my weight loss, it's really brought home to me the fact that, to get and stay healthy, you have to do some serious work both on the inside and out.
The psychological side of it -- from emotional eating, to issues of self-confidence and doubt -- is just as important as diet and exercise. It's also why I don't believe in quick fixes, because I know for certain that I'm a completely different person now, compared to when I weighed 290 pounds. It's also sparked a passion in me for creating great, nutritionally-balanced recipes and exercise plans, as well as motivational blogs, that anyone can use, and with Matt's help, I'm now working on exercise and meal plans to help others share in my success.
Because now, I'm happy. Really, genuinely happy. No matter what you weigh, that's something you deserve -- and no matter how hopeless it seems, or how cheesy it sounds, it really is possible to change your life.
After Weight: 175 pounds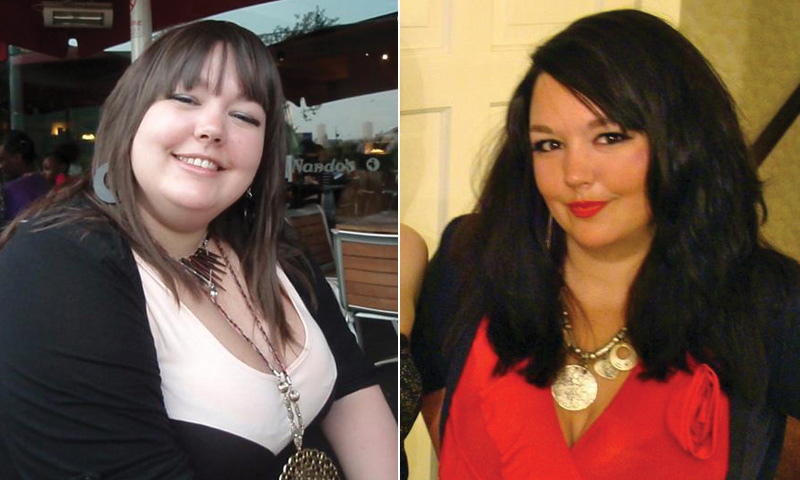 The Huffington Post publishes photographs as they are submitted to us by our readers.
Check out more of our inspiring weight loss stories below: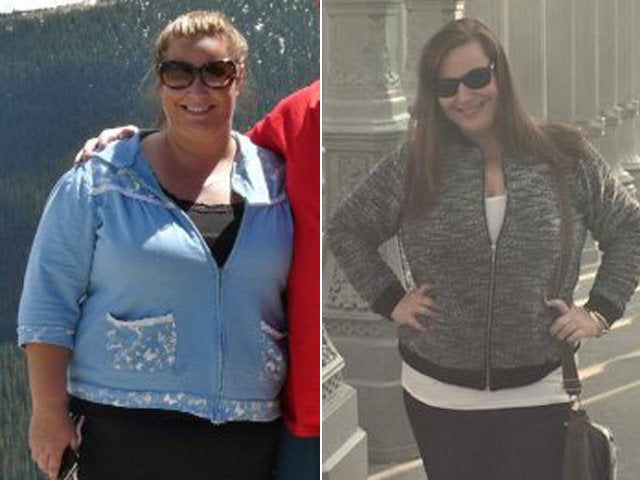 Weight Loss Success Stories
Related