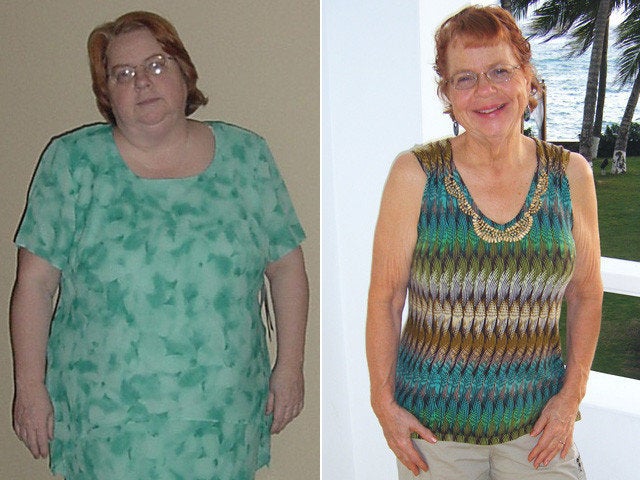 Got a success story of your own? Send it to us at success.stories@huffingtonpost.com and you could be featured on the site!
Name: Kay Alexander
Age: 58
Height: 5'3"
Before Weight: 273 pounds
How I Gained It: Growing up, I didn't think much about my weight or my health because I wasn't heavy. After high school, I started to struggle with my weight, gaining and losing the same 20 to 30 pounds for about 15 years. In my mid-30s, I started eating more and moving less. The pounds piled on and the sedentary lifestyle started to take a toll on my health as well. Obesity is a risk factor for certain cancers and I was diagnosed with one of them, endometrial cancer, in 1997. My weight made ordinary activities like walking and climbing stairs increasingly difficult. I required a total knee replacement in 2007. By 2010, my weight was double the normal weight for a woman my height.

In February 2010, blood tests showed not only high cholesterol, which I had had for decades, but a new health issue, elevated blood sugar. The elevated blood sugar meant I was headed for Type 2 diabetes.
Breaking Point: My husband, Mike, and I took a trip to New York City that same month and I could not walk more than two blocks without stopping to rest. Six weeks later, I had a heart attack. Lying in the hospital, knowing that both my parents died shortly after their heart attacks, finally gave me the motivation I needed to change my lifestyle.
How I Lost It: In April 2010, with the support of my husband and family, I began exercising and modifying my diet. I started exercising very gradually. I was nervous because of the heart attack and also my bad knees. I started with 15 minutes on the treadmill at a slow walk. By the time I left cardiac rehab, I was working out for 20 minutes on the treadmill, 20 minutes on the NuStep, 10 minutes on the elliptical and 10 minutes of weights. The first time I tried the elliptical was the longest five minutes of my life.
I treated food and recipe modification as a new project. Mike and I both have a couple of standard breakfasts that we eat every morning. Mike's standard weekday breakfast is usually yogurt and Fiber One cereal. Mine is oatmeal or scrambled eggbeaters. We eat out for lunch together almost every day -- we have several restaurants that we frequent and have one or two items that we order at each one. Salads, grilled chicken, grilled fish, items like that. No fries and minimal carbs. We do have one restaurant where we order meat and bring our own high-fiber wraps. Our nighttime meals are quite substantial -- plates with large amounts of low-caloric-density foods. For example, whipped cauliflower in place of mashed potatoes, stir fry served in high fiber wraps instead of over rice, spaghetti sauce served over cooked broccoli slaw instead of pasta. It is not uncommon for us to have four different vegetables for one night's dinner. This evening, we had Brussels sprouts, whipped cauliflower, peas and a green beans/carrots blend. Desserts are typically sugar-free Jello and fruit.

The main foods I have given up since starting the weight loss program are fried foods, regular fat cheese, typical high-calorie desserts and rice. I had already stopped eating pork and red meat about 35 years ago, milk about 25 years ago because of lactose intolerance and nuts because I am allergic.
After I had lost about 50 pounds, I started wearing a pedometer and tracking my steps. I averaged about 5,000 to 6,000 steps a day at first. Now I average about 16,000 steps a day. I go to the gym five to six times a week. I do cardio every time I go, and about 30 minutes of weights three times a week. Mike and I go togther on Sunday mornings.
An important tool in my recovery was CalorieCount.com, a health and wellness site, which provided extensive nutritional information. I tracked all of my food on CalorieCount to make sure I was getting proper nutrition as well as controlling calories. I used their recipe analyzer to modify our meals at home to make them healthier.
Mike wanted to be supportive and saw this as an opportunity to solve his own weight and health issues, including high blood pressure. Now he's lost more than 65 pounds. As husband and wife, we took back control of our lives and are healthier as a result.
I feel like a different person, a much younger and active individual. I have lost more than 135 pounds. My cholesterol profile is very low and my blood sugar is normal. I can keep up with my grandkids and feel like I've been given a second chance.
Current Weight: 136 pounds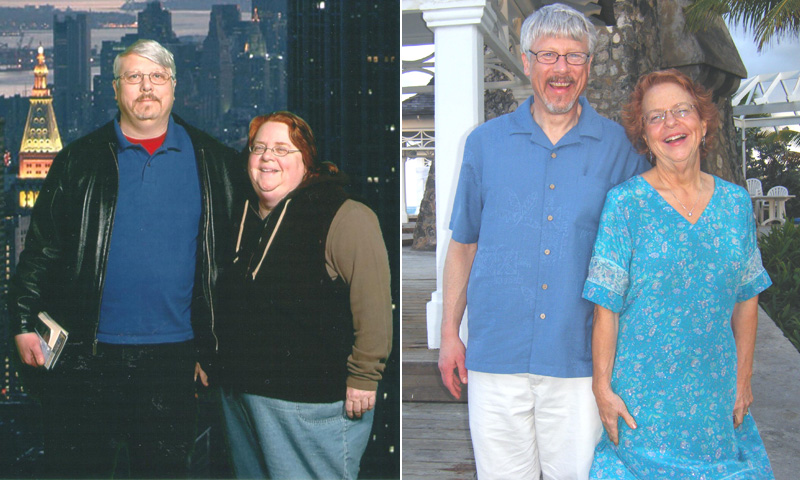 The Huffington Post publishes photographs as they are submitted to us by our readers.
Check out more of our inspiring weight loss stories below: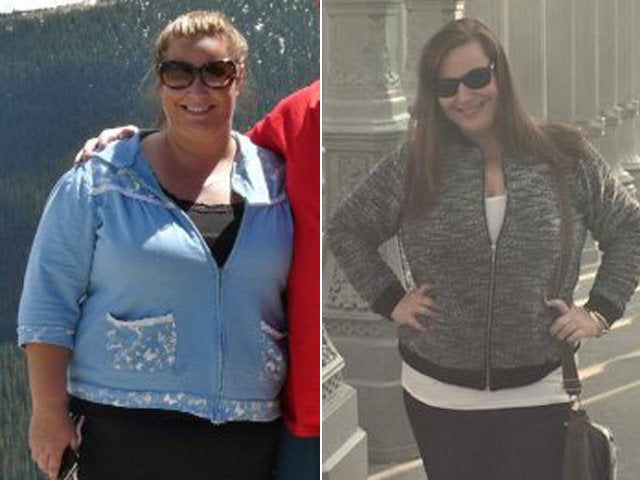 Weight Loss Success Stories
Related