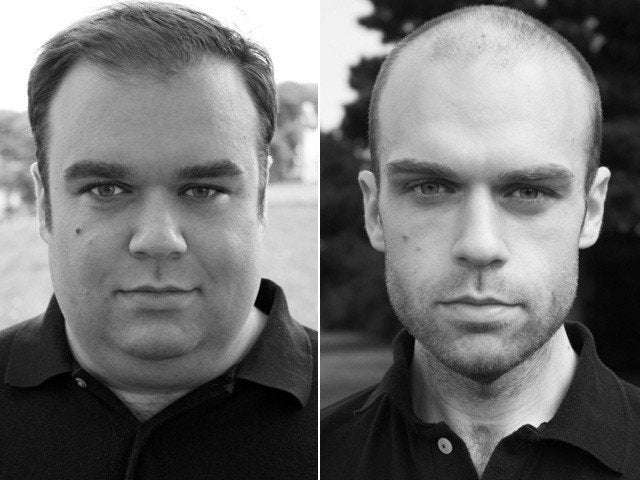 Got a success story of your own? Send it to us at success.stories@huffingtonpost.com and you could be featured on the site!
Name: Kris Webb
Age: 29
Height: 6'1"
Before Weight: 28 stone, 7 pounds or about 397 pounds
How I Gained It: I wasn't always fat. The increase in my weight began around age 21 and increased to its most dangerous level when I was 27. I would say it was a culmination of things -- becoming comfortable in relationships; developing bad eating habits; blaming those bad eating habits on negative things in my life, like break ups and events from my childhood, and starting not to care about myself as I should. I developed a "uniform" of sweatpants and a hoodie. I rarely thought about what was best for me, and I had no trouble maintaining or developing friendships, so my weight did not concern me for the longest time.
Being big also did not stop me in my career as an actor, but I did become aware that I was being typecast as the funny fat guy or crazy fat guy characters. I would eat about eight meals a day and often skip breakfast! I always found a reason to be hungry and would often lie to myself, and others, about how much I had eaten during the day as a way of justifying what I was about to eat. I rarely, if at all, did any exercise and had a very sedentary career, which lent itself to my lazy, unmotivated disposition. I could often be found watching TV with six packs of crisps, a family-sized chocolate bar and a Coke by my side! Knowing what I know now about nutrition, I would estimate I was eating approximately 8,000 calories a day. Consuming that much and doing nothing to expend the energy would've led, as a friend put it, to a heart attack at 35.
Breaking Point: I had previously attempted to lose weight, especially around the time of New Year's. On New Year's Day 2010, I had a plate of food, including biscuits, crisps, chicken and dips. No thought had gone into the composition of this plate, which was, in all honesty, piled about three inches high! As I came out of the kitchen, I was faced with a saddened look from my mother, who had on past occasions asked me to change my habits, lose weight and become the person I used to be. I could not see the changes in my personality as others could. When I looked in the mirror, I often saw a distorted figure of myself. I wasn't aware of the fact that I had become this huge person. Her look really said all I needed to know. My presence and my actions saddened her and my family, the people who knew the potential that their son/brother had. I decided at that point to read a book by Paul McKenna called "I Can Make You Thin."

How I Lost It: This book had been on my bookshelf for the past three years before New Year's Day 2010 and really was the grounding for a process which has changed my life. I had listened to the accompanying CD, but nothing stuck. I actually read the book on January 3, 2010 and took to heart all of the messages it communicates -- none of which are not common sense.
The book tells you to eat when you are hungry, stop eating when you are full, eat less and do more -- hardly groundbreaking or secret methods! I followed his advice of weighing myself every two weeks and setting goals to stay focused.
My first goal was to lose six stones (84 pounds) in six months. I almost laughed at myself when I set this. However, it was surprisingly easy to maintain my focus! The day after reading the book my habits -- for example, going to McDonalds' for a snack which would inevitably be me leaving the restaurant with a full meal -- disappeared. I walked down the street not feeling the urge to go into fast food shops, or pick up crisps/chocolate/Coke from a convenience store.
I kept a food diary of everything I ate. My diet began to include plenty of fruit and vegetables, and I started eating breakfast everyday. I felt inspired to go to the gym and started using the local pool three or four times a week. This progressed to an aerobics class and a swim every day. Then two classes and a swim! I started to find myself with energy and focus, two qualities I had forgotten I possessed. I would do dance-based classes, having been a dancer when I was younger. I met inspirational teachers who made classes fun and engaging instead of monotonous and uninspiring.
Once I'd lost six stone my next goal was 10 stone total by my birthday in October. Again I reached this goal within the time set! I ended up losing half my body weight, but my body has since balanced and come to a natural plateau at 15 stones (214 pounds) over the past year. I'm happier and healthier like this. I started building other ways of staying fit into my life, like cycling and walking. The joy I feel when riding my bike is comparable with the high I used to get from eating, with a far more positive effect!

So inspired was I, by the weight loss and the effects of exercise, that I trained as a group exercise instructor. I teach classes such as Bums, Tums and Thighs, Rave Aerobics and Aqua Aerobics, among others. I feel like the enthusiasm I have for getting and staying fit needs to be shared with others. I decided to leave my agent and leave acting, yet I have done more performance this year than I had in the last two years that I was my "fat self." I have started working in aerial dance and training in the circus, and even had the chance to perform in front of 5,000 people. I have rediscovered sports I played as a child, including trampolining and rugby and have also trained as a primary school teacher. I am also pursuing a career as a TV presenter and have some exciting projects coming up. Knowing that I have achieved such a massive feat has led me to drive forward, with determination, to pursue all the things I want. I know that I now have the appearance that complements the personality I possess, the appearance and body I deserve.
When people ask if it was hard I reply "no." The changes I made became second-nature. I keep a food diary. I weigh myself every two weeks. These are habits I will maintain until I can no longer. I have more energy. I can walk into a shop and buy clothes, instead of looking at them longingly. I still have the important people in my life that I care about and cherish and am able to step away from those who might be holding me back. I can dance all night -- pure pleasure!
Losing so much weight has left me with excess skin, which, in order to feel like my journey has ended, I will have removed. While that could be viewed as a negative outcome, I have the relief of knowing that I will not be responsible for any heartache that my mother and the rest of my family might have suffered had I died before 35. I have my life and for that I will be thankful to the book, and my determination, always.

After Weight: 15 stone or about 214 pounds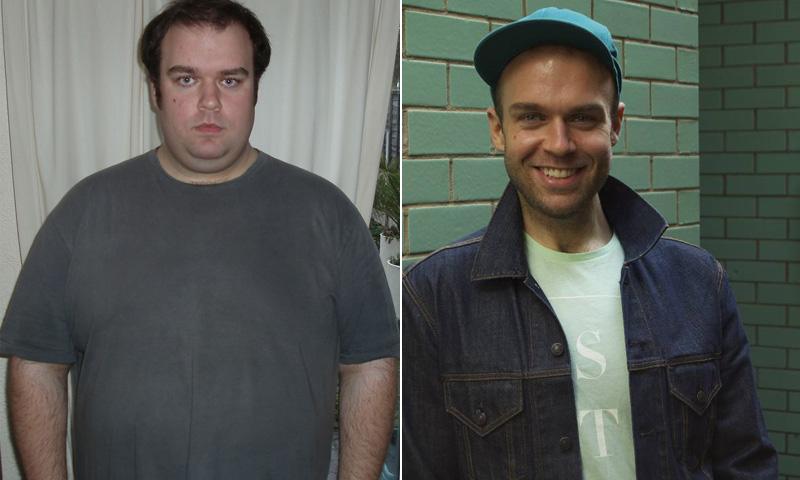 After photos by Rob Exon.
The Huffington Post publishes photographs as they are submitted to us by our readers.
Check out more of our inspiring weight loss stories below: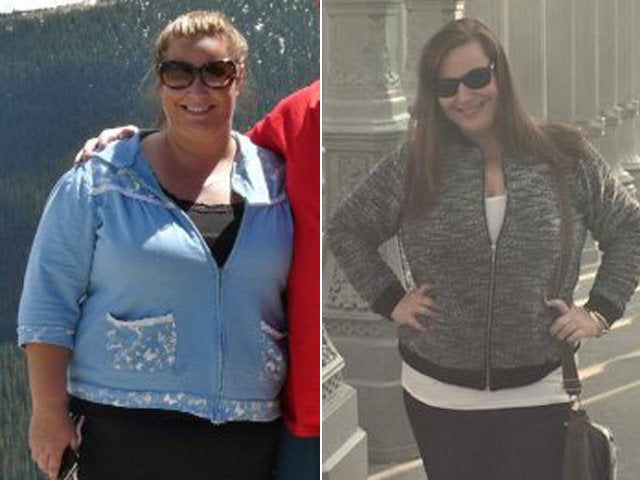 Weight Loss Success Stories
Related