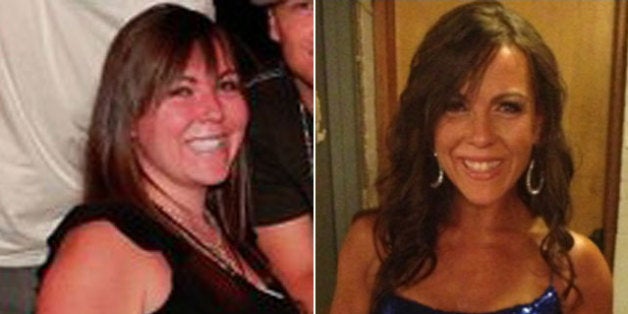 Got a success story of your own? Send it to us at success.stories@huffingtonpost.com and you could be featured in our I Lost Weight series!
Name: Kristin Griffin
Age: 30
Height: 5'0"
Before Weight: 198 pounds
How I Gained It: I gained the weight by living an unhealthy lifestyle. I would eat out a lot. I barely ever cooked for myself. When I did cook, I used oils and many carbs. On any given weekend I would be out drinking with friends and hitting up the diner after.
Breaking Point: I was tired of being the girl with the great personality, the funny girl. In December 2011, I won a free cruise. I decided I would use the money I would have spent on a cruise on a personal trainer.
How I Lost It: I changed my entire lifestyle. My trainer Mike Velez helped me in learning how to eat clean, how to cook for myself and what options worked best for my body. I lost about 40 pounds. Then, I lost two friends of mine within a day of each other. I ended up putting about 20 pounds back on, but the setback didn't last long.
After I lost the initial weight I was introduced to my coach/mentor Tabitha Sierra. She became the fitness manager at my gym. I honestly believe Tabitha knew my potential from the moment she met me. At the time, she was training for her World Beauty Fitness and Fashion (WBFF) Pro debut and said when she was done we would talk. I never could have dreamed where that talk would take me! She was also in the process of forming Team Brickhouse Bodies, a group of fitness-minded women who supported each other through everything -- a group of women so inspiring that you never know who to turn to first. I joined Brickhouse Bodies and signed up for my first fitness competition in Boston with the WBFF! Me! A girl who had been in the obese range -- who would've thought?
Through it all I had doubters, non-believers and most of all my biggest critic, me. I still have trouble seeing what I've done these past two years. The weight loss was the easy part; realizing and seeing the new me has been a daily battle. Not to mention working in two very busy restaurants with food readily available.
If you told me that my life would be where it is now, I would've laughed. To have the experiences and memories I do now is unreal. I'm more confident, I feel younger, I'm healthier and I've conquered more physical obstacles than I ever imagined. Now, I'm bulking up to compete with the WBFF in Boston next June for my figure competition debut! Never doubt yourself because everything is possible! Believe you can and you will.
After Weight: I stepped on stage at 115 pounds and 16 percent body fat. I am up since then, but I will not weigh myself. Women need to throw out the scale once and for all.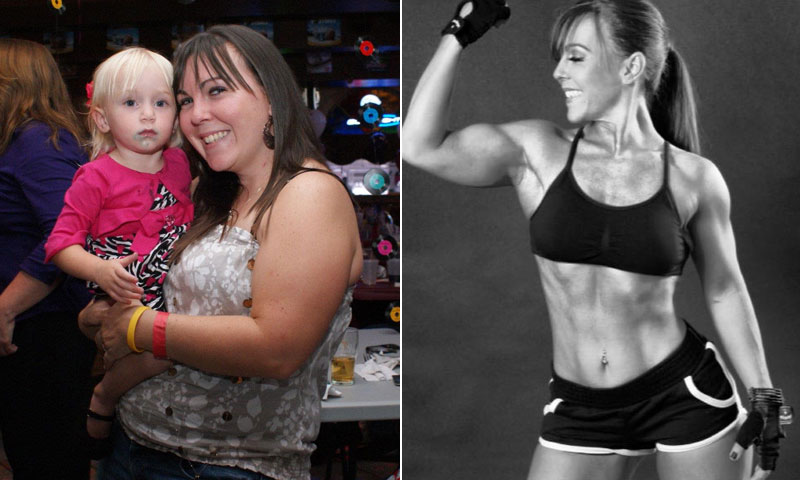 The Huffington Post publishes photographs as they are submitted to us by our readers.
Check out more of our inspiring weight loss stories below: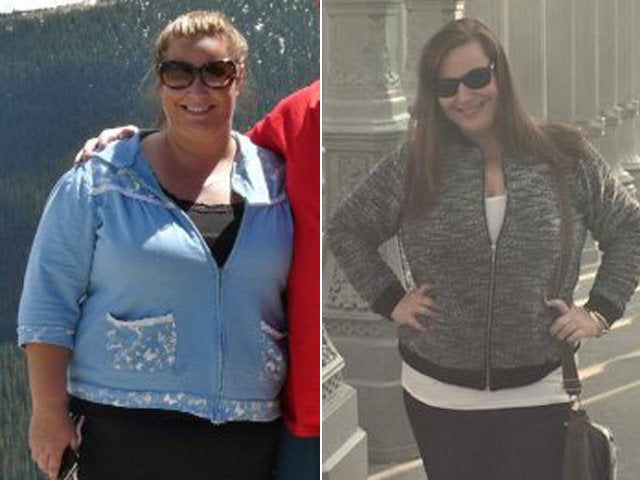 Weight Loss Success Stories
Related