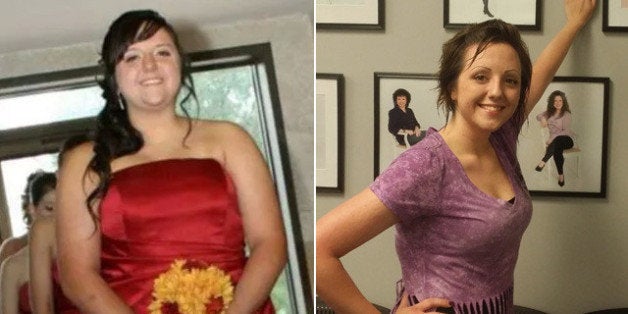 Name: Lacey Tanner
Age: 24
Height: 5'7"
Before Weight: 265 pounds
How I Gained It: I was a big little girl. I remember being in kindergarten and being in the 90th percentile for children my age. Growing up, my mother stayed home while my father worked. This gave her lots of time to cook, and we ate like kings. A normal dinner would consist of barbeque pork steaks with salad, green beans and mashed potatoes and noodles smothered in gravy, not to mention the chocolate cake and ice cream for dessert. The portions were out of control.
I lost my father when I was 13 from gastric cancer and took immense comfort in my mother's cooking. Although I was somewhat active in the marching band in color guard for five years, my bad habits had me up to a size 16 at graduation. After school, the weight kept piling on. I was in a very unhappy place in my life. Dealing with the loss of my father, working long hours at a job I hated and being in an emotionally taxing relationship were taking a toll on my health. I was 265 pounds in a size 22 at 21 years old.
Breaking Point: In the summer of 2012 I was single and ready to mingle and had joined an online dating site to branch out. I dated on and off, and I quickly learned that guys were only after one thing. One night, I received a message from an incredibly good looking guy. He was tall and in great shape, which made me wonder why he was so interested in a girl like me. He took me out on one date, and I thought for sure that I would never see him again. Surprisingly, we spent a lot of time together, going out to eat or even just hanging out. I even brought him along for a friend's 21st birthday. We saw each other for a few months before he told me that he loved me. Although I never said it back, I knew that I loved him, too. One night, I inquired about "making it official." He politely told me that he would never date a girl like me, because he was embarrassed of what his friends might think of me. He followed that with: "But you have a great personality." That was it. That was my breaking point. It was my mission to make him eat those words.
How I Lost It: It was back to the basics. I began walking my dog around the neighborhood daily. Once I was sticking to that ritual, I joined a gym. I did not enjoy my time at the gym, because I felt as though I was constantly being judged, not to mention I had no idea what I was doing, and I was definitely too embarrassed to ask for help.
In early 2013, a coworker and I decided to enter a "Biggest Loser"-themed competition at work. I hoped that being up against some other people would push me a little bit harder. She mentioned something called Zumba. She described it as Latin dance-based fitness. I was skeptical at first. How much good would dancing around a room to the salsa do? We called a local facility that offered the class and received two free passes to try it. Two days later, we walked into a room of about 40 to 50 people. Yikes! I wanted to stand in the back because I had no idea what to expect. Then the music began to play. I instantly fell in love. The way that everyone was moving, dancing, smiling and laughing gave me goosebumps. I have never felt so comfortable in a crowd. By the end of the hour, I was drenched in sweat and sorely satisfied, unaware of how much of a workout I just received. We went again the next day and then the next day, slowly working up to four times a week. Then somehow we were there every day! We were learning the routines and were able to make them more intense as time progressed.
With the frequency and intensity of my workouts, I found it much easier to make smarter food choices. Why put in all of that work just to eat junk? I was losing weight at a rapid pace and people in the class began to take notice. I was quickly dubbed "that crazy Zumba girl" and made a ton of new friends.
I went from a size 22 to a size 8 and lost 100 pounds. I wanted to inspire others, so I became a licensed Zumba Fitness instructor in December 2013. I now teach regularly all over my city. It's incredible to experience the journey all over again through my students. I have finally found something in my life that brings me pure happiness. I'm currently studying to receive my personal training certification.
If you are trying to lose weight, I encourage you to stay on track! You're going to have good days, you're going to have bad days, but what awaits you is beyond anything you can imagine.
Current Weight: 165 pounds. Goal weight: 155 pounds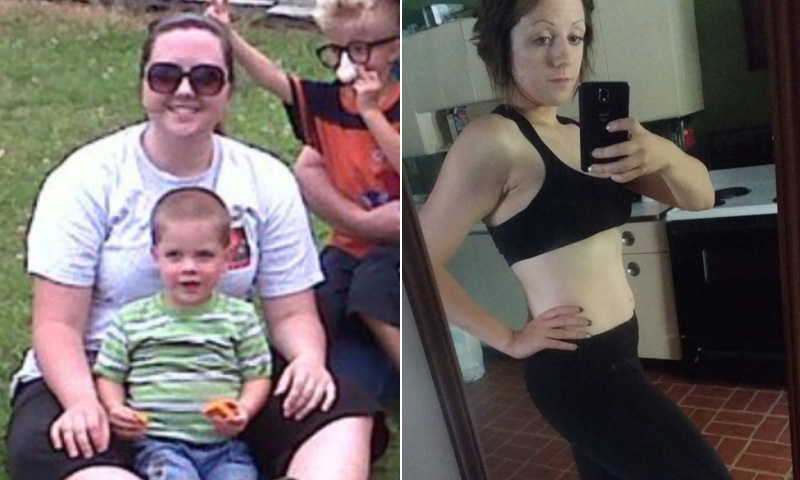 The Huffington Post publishes photographs as they are submitted to us by our readers.
Check out more of our inspiring weight loss stories below: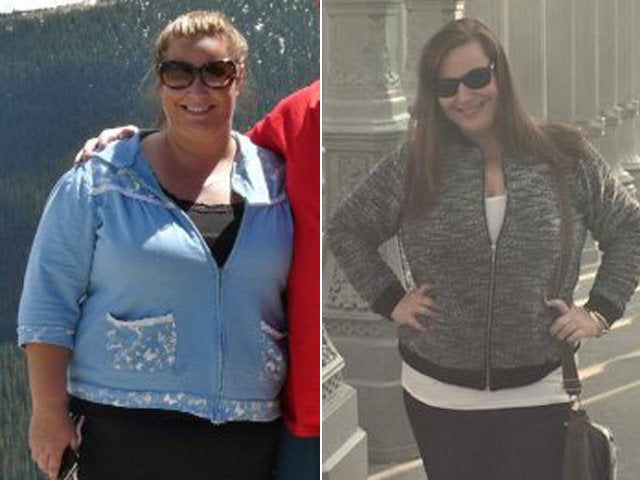 Weight Loss Success Stories