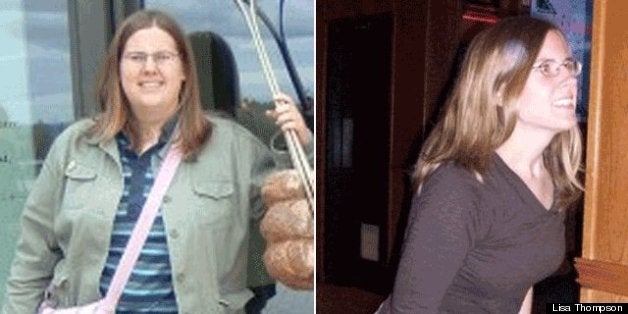 Name: Lisa Thompson
Age: 29
Height: 5'4"
Before Weight: 238 pounds
How I Gained It: I think I started gaining weight as soon as I was born! I would always complain about my mom's cooking. I would complain so much that my parents would go out and get me fast food, or buy me whatever junk food I wanted from the store. The food I picked out would then become "mine", and no one else was allowed to touch it. For the most part, everyone got along at my school and l was so lucky that I was never made fun of. I felt like my weight wasn't a huge deal.
The most embarrassing thing that happened was in a middle school class. One day, our teacher had to guess the weight of each student for a physics experiment. He guessed way under what I actually weighed, and the look of shock on his face when I jumped on the scale was something I will never forget. The really frustrating thing for me (not to mention my mother) was going clothes shopping. When you're in middle school and high school, having cool clothes is important to you. At the time, there were not many places to get plus-sized clothing and they were not designed for the young, fashionable crowd!
Breaking Point: The biggest motivation to get healthy came on Valentine's Day in 2006, when my dad had a heart attack. I had always thought my dad was healthy because he wasn't big and he always played softball and lifted weights. I realized that if his heart was in bad shape and I had always eaten the same foods as he did, then I might be setting myself up for major health problems in the future. That was definitely a wake-up call for me.
How I Lost It: I always thought about trying to lose weight, but I would never try very hard. I would always lose some weight during summer marching band, the only "sport" that I was any good at, but then I would gain it back by the time school started back up in the fall. I lost about 40 pounds when I went to college. The high quality, healthy foods I had to choose from in the cafeteria at St. Olaf College were amazing. There was a line for vegetarian/vegan food, a line for various stir-fries and a huge salad bar full of fresh fruits and veggies. I started eating much healthier in college and starting losing weight.
After college, I was still overweight. I had been searching for a website that would help motivate me to lose the rest of the weight, and I found SparkPeople.com. I immediately signed up and started using the food and fitness trackers. The food tracker helped me realize that I really needed to start measuring the foods I was eating and pay attention to calories. I started using the community message boards, which allowed me to meet and have the support of others along my journey. I would not have lost the rest of the weight without the fun and motivation of the site and fellow Sparkers!
My eating style has changed dramatically. I now eat five servings of fruits and vegetables daily, and when I was younger, I probably didn't have that much in a week! I eat fewer processed snacks. I still have a sweet tooth, but like to bake my own healthier cookies and muffins rather than buy packaged ones. Believe it or not, I eat more meat than ever. I also get more protein from dairy, and I think the added meat and dairy helps me stay full for a longer period of time. For exercise, I jogged on local trails, did two to three days of strength training at the gym and took a Latin Hip Hop dance class at the YMCA to aid in my weight loss. Currently, I'm trying things outside the gym like Kinect fitness games, Zumba games on the Kinect and still jogging and hiking on local trails. I also participate in charity walks for the MS Society and Alzheimer's Association. I definitely wouldn't have tried those six-mile walks before I lost weight!
I feel so much healthier. One day I suddenly noticed that I felt so much lighter while going up the stairs. It was such an awesome surprise! I don't get winded going up the stairs, walking or even jogging. Every time I realize that physical activities are getting easier, it is such a huge motivator to keep going and get in better shape. Also, my dad has fully recovered and is healthier than ever. He motivates me so much by always sticking to his low-fat, low-sodium, heart-healthy diet and walking every day for an hour no matter what! I try to follow his example by sticking with my healthy food and exercising daily, too.
After Weight: 138 pounds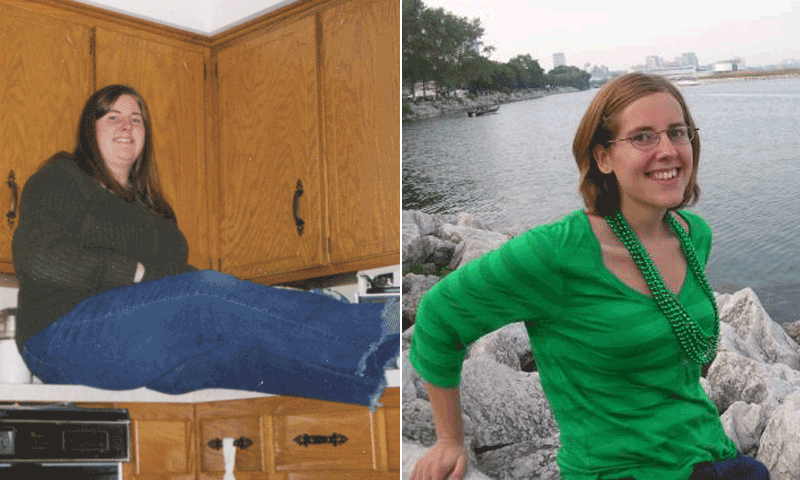 The Huffington Post publishes photographs as they are submitted to us by our readers.
Check out more of our inspiring weight loss stories below: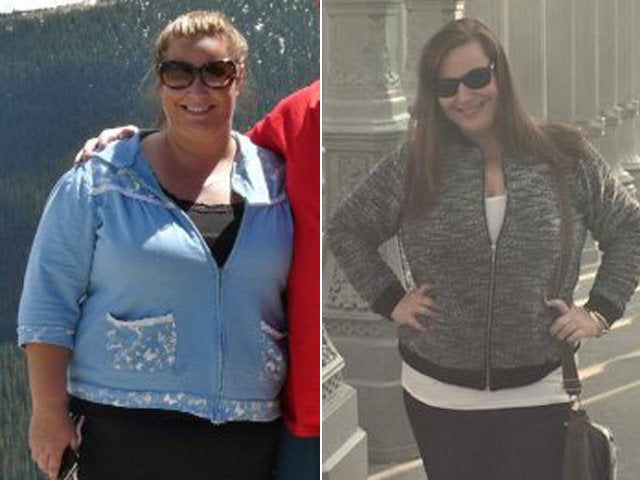 Weight Loss Success Stories