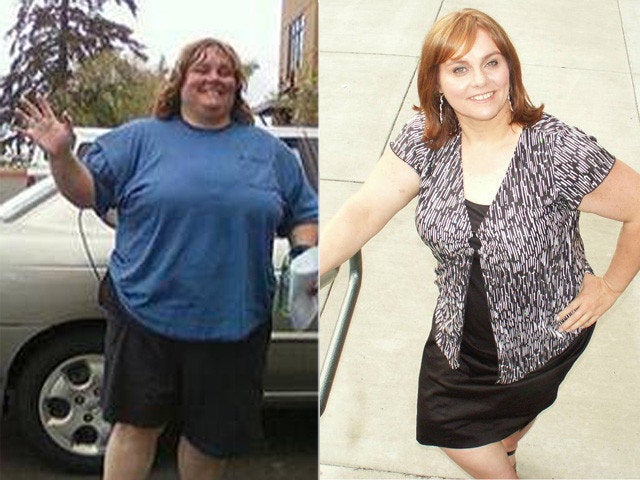 Got a success story of your own? Send it to us at success.stories@huffingtonpost.com and you could be featured on the site!
Name: Lori Yates
Age: 48
Height: 5'3"
Before Weight: 307 pounds
How I Gained It: I was an emotional eater. I ate when I was happy, sad, angry, stressed or bored. I found myself eating enough food for three or four people. Two or three large pizzas was common, big bags of chips and cookies were an almost-daily thing. Fast foods were every day and, of course, there were three or four 20-ounce soft drinks daily. I worked in high-stress jobs in isolated areas. Food was easier to consume than getting up and exercising. I knew I was getting fat, but really had no idea how out of control my eating had become.
Breaking Point: I found myself becoming increasingly depressed and ashamed about my body and weight. I couldn't walk down a hallway at work without getting cramps in my legs, sweat pouring down my face and struggling to catch my breath. People would ask me to go do something with them, and I always made excuses as to why I couldn't go with them and would instead agree to meet up later. Why? I knew I couldn't keep up, I knew I struggled to get up and down and in and out of cars. I knew I would be drenched in sweat and out of breath by the time I caught up.
One morning in January 2009, I woke up and decided that suicide was a better option than living morbidly obese. I was diagnosed with diabetes the day after my birthday. I was angry and afraid. I told my doctor I was not taking medication, and I was not having that diagnosis on my medical records. He said "OK, but you have 30 days to prove you are serious, or you will have to go on medication." A new Anytime Fitness gym was having a pre-sale on memberships. On May 11, 2009, I began my journey in the gym and haven't looked back.
How I Lost It: The gym was not even a block from work. I drove in, met the owners and knew immediately that I had found the right gym. I asked to purchase a two-year membership, and then asked to work with a personal trainer who would not be afraid to help me make serious life changes. I was going at losing weight and getting healthy with everything I had. The owners introduced me to Alexandra Seal.
When I first started, I couldn't even walk on the treadmill. I was able to get 30 seconds on the bike without being completely out of breath, and I couldn't get off the floor once I got down there. I couldn't do a sit-up or pushup. Tears streamed down my face during the first session with Alex -- and many, many more after that -- as I was coming to terms with the self-destruction I had done to my body.
Alex helped me develop an eating plan and had me go home and throw out every piece of junk food and replace it with food on my nutrition plan. I decided to keep a daily journal that I would share with my trainer and Mindy Lewis, the gym owner, every month. In addition, I decided I would take photos of my process so that I was able to see my progress. Finally, I decided that I would keep the journey fun and not beat myself up over what I had done to get obese or beat myself up for not being able to do an exercise. I came up with a personal motto: "No Turning Back." It helped me to keep moving forward.
Alex kept encouraging me, and soon, I was up to three days a week of personal training and was starting to do 20 to 30 minutes of cardio in between training sessions. We would post pictures on her trainer board showing my workouts and, once a month, I would post my weight and measurements. Soon, everyone at the gym was watching my journey. They would check for updates, look at the pictures and always cheer me on. I was on fire. The stronger I got, the more I wanted to do. I was living at the gym when I wasn't at work. My supervisor at work allowed me to have a flexible schedule so I could train, as she was completely supportive of my decision to lose weight and get healthy.
Now, I can do anything I set my mind to do. In 2011, I set out to compete in 12 sports competitions and met that goal. In 2012, I set out to compete in 14 sports competitions and did it. My life is full of energy. I am physically strong and fit. I compete in Olympic weight lifting and Crossfit. I do 5K and 8K runs, stair races, mud runs, bike races and anything else I want to attempt in order to challenge myself.
I still work in a high-stress job, but now have balance in my life. That includes two workouts a day, four to five times a week in addition to going to church and spending time with my family and friends. I still maintain food logs, as well as photo journal some of my workouts and all of my sports competitions. I struggle with setbacks and have had some weight gain due to slipping back to old habits. Now and then, I've had to go back to the basics of accountability through food logs, taking more pictures and getting back on track with my trainer and gym owners.
My depression is not nearly as intense. My self-esteem and confidence are strong and my resolve to stay healthy is unbroken. I learned that scales mean nothing and, other than occasionally using them to spot check where I am, I stay off them. I use how my clothes fit, my energy level, mood and sleep to monitor how I am doing.
On Dec 15, 2012, I passed the ACE Personal Fitness Trainer exam, my goal for 2012. I am no longer diabetic, and that diagnosis is no longer on my medical records!
After Weight: My weight ranges from 177 to 185 pounds. I have a final goal of 157 to 165 pounds.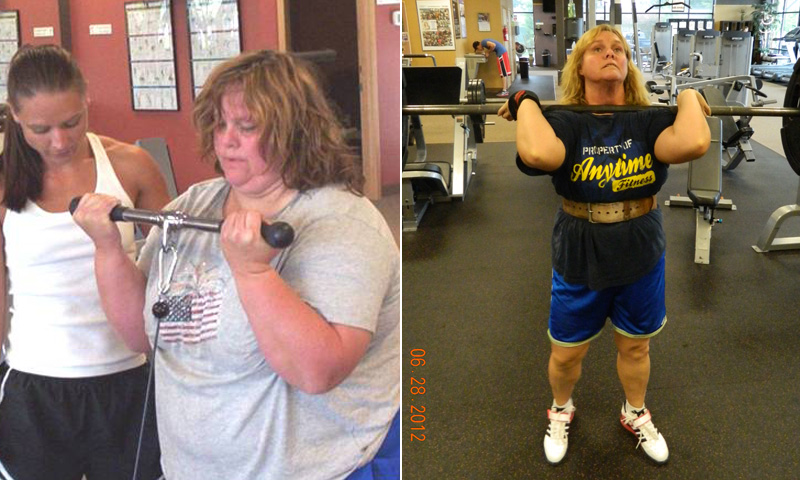 The Huffington Post publishes photographs as they are submitted to us by our readers.
Check out more of our inspiring weight loss stories below: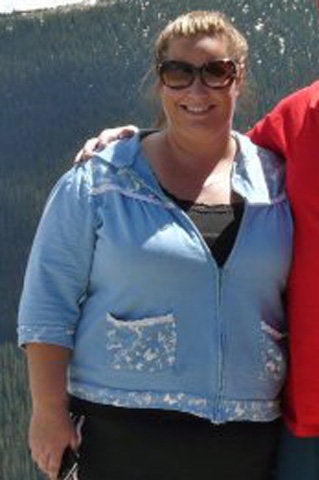 Weight Loss Success Stories
Related