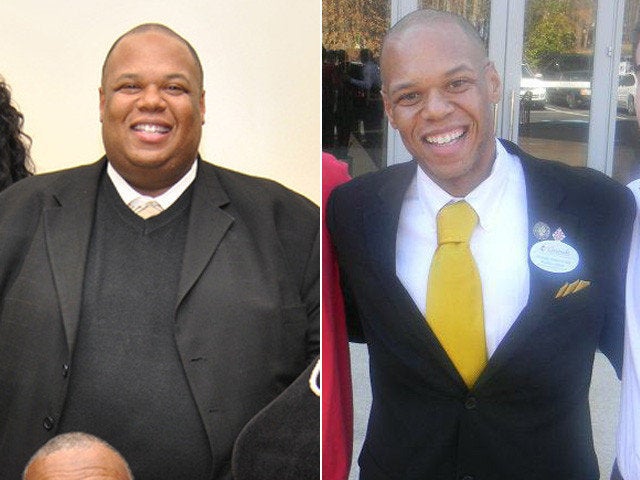 Name: Marlon Gibson
Age: 33
Height: 5'11"
Before Weight: 405 pounds
How I Gained It: I had an addiction to food, and I would eat at all times. I loved fried foods and I also loved sweets.
Breaking Point: When I was on a high blood pressure pill, water pill and potassium pill at the age of 30. When my finger started bleeding while struggling to button a pair of jeans. When my wife and I were watching "The Biggest Loser" and she began to cry out of fear that I would not be around to help raise our unborn children.
How I Lost It: I have an awesome coach, named Ryan Blanck, who continues to be very instrumental and supportive on my journey. In the beginning, my workouts were about five minutes on the elliptical. In a bootcamp class, I would do 25 percent of the reps, then build up to 50 percent, and so on. I have worked my way up to at least 60 minutes on the elliptical. I also took spinning classes and used the treadmill, sometimes twice a day. Ryan coached me through my first time ever lifting weights, doing full body exercises, then, as I got stronger and more confident, working smaller muscle groups individually.
I also cut out fried foods, processed foods and made sure that I was eating veggies and fruit. I am now a vegetarian -- almost vegan -- and have not looked back on the foods that I have given up throughout my journey.
I have so much more energy, and I am truly able to focus fully on my surroundings. I am still amazed that I am able to go shopping at the mall for more than just socks. Now, I can buy anything I want at the mall. I am so thankful for the opportunity to wake up refreshed. I can sit in a booth at a restaurant. I feel comfortable standing in an elevator. I will always remember the day I was able to go into Abercrombie and try on (and wear!) a size 28 pants.
After Weight: 155 pounds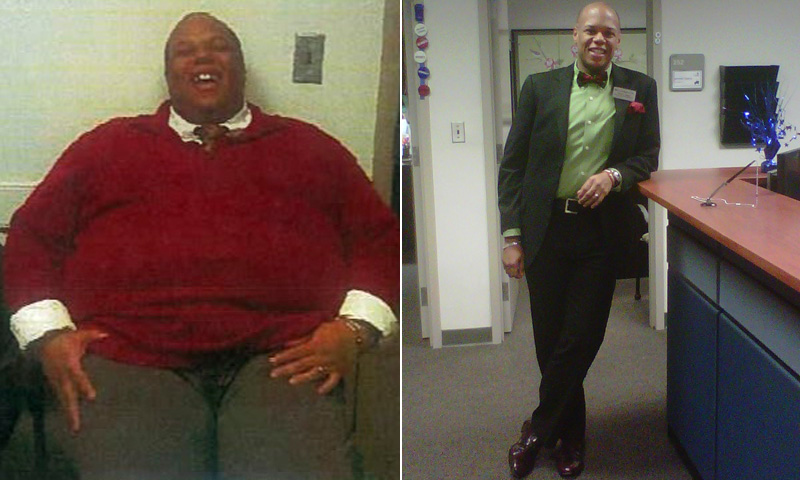 The Huffington Post publishes photographs as they are submitted to us by our readers.
Check out more of our inspiring weight loss stories below: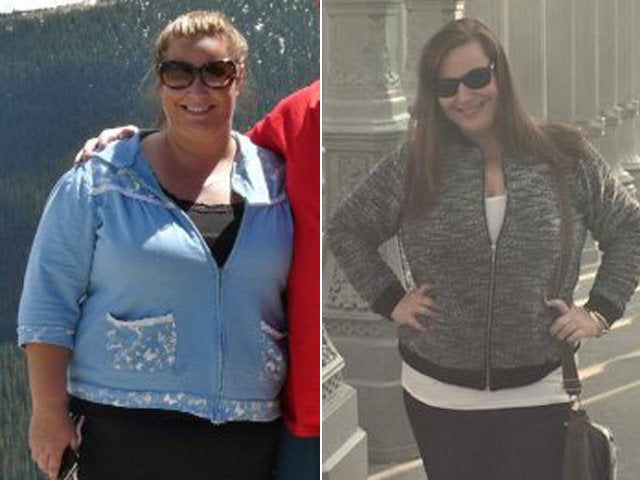 Weight Loss Success Stories
Popular in the Community