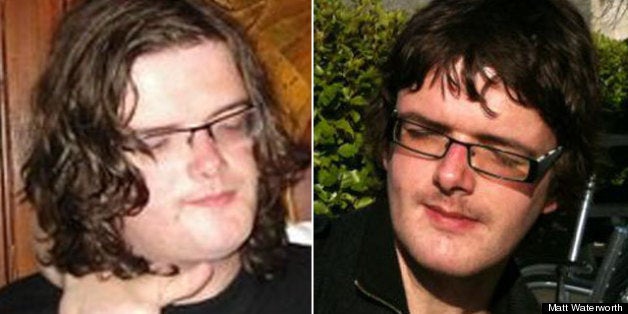 Name: Matt Waterworth
Age: 29
Height: 6'3"
Before Weight: 280 pounds
How I Gained It: Years of eating fast food and drinking a little too much alcohol meant that the pounds crept up on me without really noticing. My only exercise involved running after ice cream trucks or sprinting to the bar before happy hour ended.
Breaking Point: My father was diagnosed with lung cancer in 2010, and for the first time in my life I considered my own mortality. I knew that I was in danger of developing the same type of illness if I kept up with my sedentary lifestyle. I felt helpless about my dad's illness, but I knew I still had an opportunity to do something about my own health.
How I Lost It: I started off by counting calories, and then mixed it up a little by walking more and having fast food only once or twice a week. Then, as part of a drunken bet in Prague, I resolved to run the 2011 Belfast Marathon without really knowing much about long-distance running. I spent three months terrified about my decision, but I didn't give up hope. I started walking four miles home from work everyday. I kept building even when things seemed hopeless.
My first few months as a runner were difficult, as people would hurl insults at me for no reason when I was out jogging. Rather than get down about it, I focused more on creating the life I always wanted to live. Over time and as my confidence grew, I stopped worrying altogether and began concentrating 100 percent on the running. I found running very difficult at first as I couldn't pace myself. On my second run ever, I went out in icy weather and went head over heels after making it 100 yards down the road. Not the best of starts, but fortunately I wasn't hurt! I just kept with it and ran at my own pace for my own reasons.
Before, I refused to accept compliments about my weight loss as I knew it would mean also accepting any insults that came my way. I was stubborn and believed 100 percent in what I was doing for myself, and that's what has seen me through. Now, I've run 13 half-marathons and four full marathons in 24 months, and I won't give up, as I've learned to love running by making it my own. I don't follow a healthy eating regime, but I do watch what I eat. I see nothing wrong with having a burger as long as I run it off the next day. By eating a little less junk food and doing a little more exercise, I feel like I've got ultimate control over my weight for the first time in my life. Life is short and it should be full of fun and not concerns about depriving myself.
After Weight: 200 pounds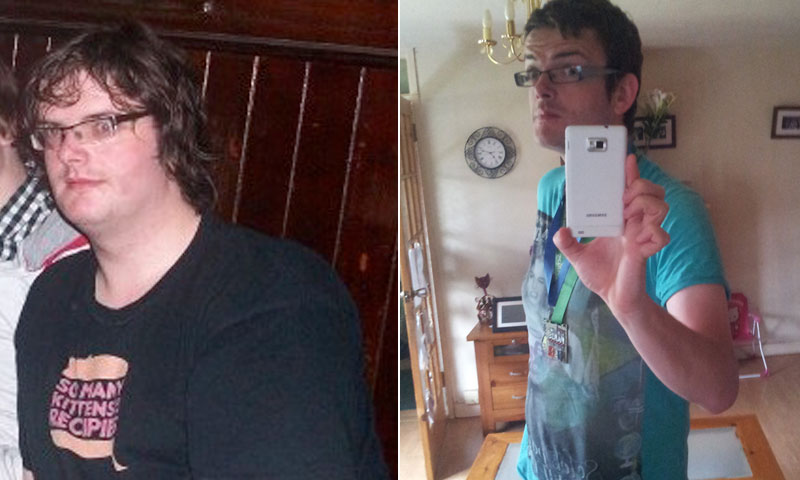 The Huffington Post publishes photographs as they are submitted to us by our readers.
Check out more of our inspiring weight loss stories below: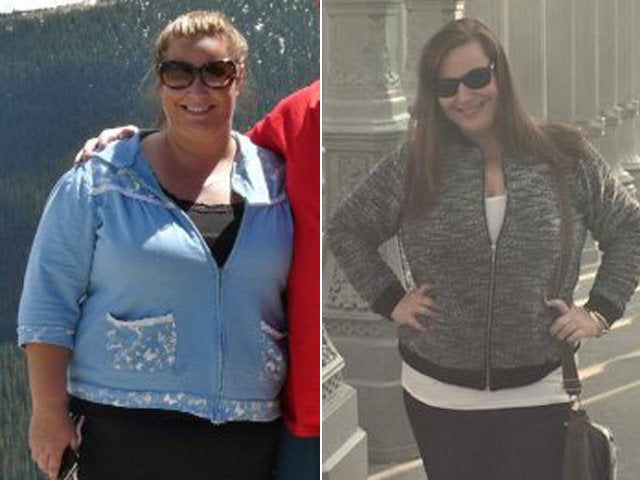 Weight Loss Success Stories