Got a success story of your own? Send it to us at success.stories@huffingtonpost.com and you could be featured on the site!
Name: Matthew Briggs
Age: 30
Height: 6'2"
Before Weight: 434 pounds
How I Gained It: I've battled my weight ever since my teens, and I put on more when my mom was diagnosed with multiple sclerosis. Being the eldest, I became her main caregiver and we relied on convenience and takeout foods. I also started comfort eating to cope. Then in 2000, just a month before my 18th birthday and after six months of progressively getting worse, my mom passed away. Over the next 10 years, I put on even more weight. The only advice I got from a doctor was to cut out fatty foods. When you're that fat, cutting out fatty foods is cutting out whatever you're eating completely.
Breaking Point: In 2009, after we'd returned from a Christmas party, my stepmom tagged me in some photos on Facebook. I was stunned by the one of me and my father (below). I'd fooled myself into thinking I wasn't that much bigger than him -- but the truth was, I was actually twice his size. That night, my dad asked me the simplest question: "Are you happy?" I had to admit that I wasn't. I didn't really have a life; I would go to work and come home. I wanted to change, but I didn't know how.
How I Lost It: My stepmom had been a member of Slimming World, and asked if I wanted to come along to find out about it. I'd never heard of it, and I was a bit skeptical -- especially when I found out there were all of these foods that you can eat in unlimited amounts. I kept it simple to start, eating meat and two vegetables or pasta dishes while making my own sauce.
In the first week, I lost 12 and a half pounds. When you eat all this food, you're thinking, "There's not a chance I've lost any weight. I've been eating three full meals a day." But I started losing about 15 pounds a month on average. I've now rediscovered a love of cooking; my signature dish is homemade chicken curry and rice. I also snack on lots of fresh fruit during the day.
As for my energy level, I did my first half-marathon this year and I hope to do the New York marathon next year. I actually enjoy going to the gym now!
I'm getting some fun reactions from people I know. I'm in the retail business, and one of our managers works about 60 miles away, so I don't see him very often. I recently went to a meeting and was going to put my coat away, when the manager asked my coworker, "Who's that you were talking to?" She said, "It's Matt." He was like, "Shut up, no it's not."
People often wonder how I got to be that size. When you see yourself every day, you know you're big, but you don't realize how big. Everything's changed now. A lot of my friends are turning 30 this year, and some of them are dreading it. But it's a brand-new start for me.
After Weight: 189 pounds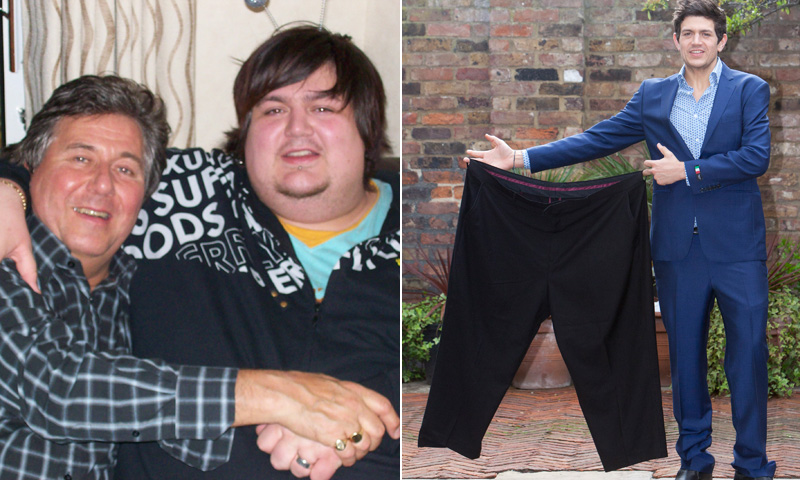 The Huffington Post publishes photographs as they are submitted to us by our readers.
Check out more of our inspiring weight loss stories below: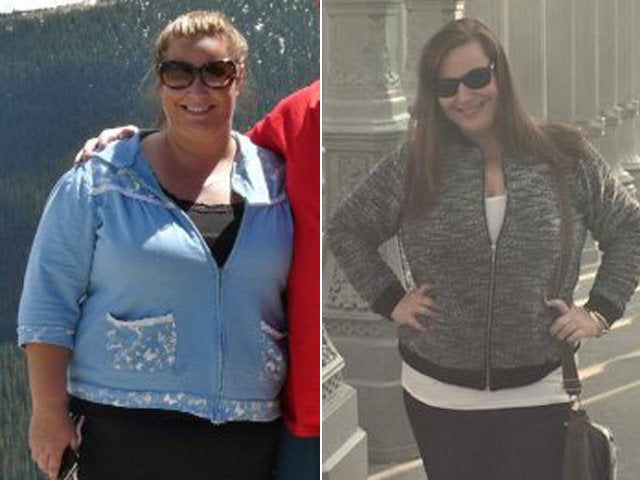 Weight Loss Success Stories
Related