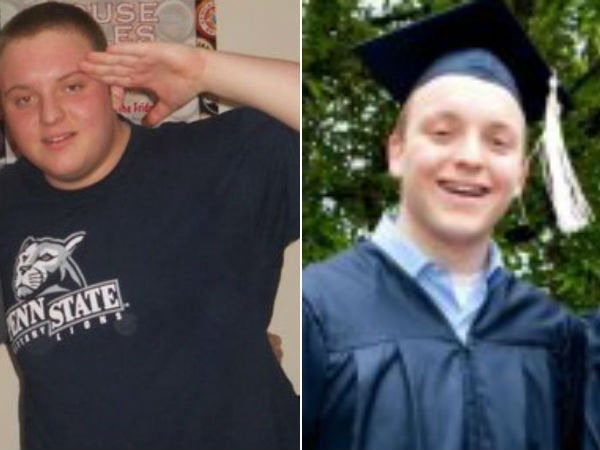 Got a success story of your own? Send it to us at success.stories@huffingtonpost.com and you could be featured on the site!
Name: Michael Scanlan
Age: 22
Height: 6'3"
Before Weight: 333 pounds
How I Gained It: My entire life, I was always labeled the fat kid, and I was tired of having that label. During June 2011, I ballooned to the biggest weight I have ever been -- 333 pounds -- and I was diagnosed with high blood pressure. I had chronic lower back pain, my knees would constantly ache and I would just feel tired 24/7.
Breaking Point: I was disgusted with myself, and I knew I had to change. I knew that I needed to find a healthy diet that worked for me and, more importantly, I needed to commit myself to fitness. I motivated myself to begin to live a healthy lifestyle.
How I Lost It: Going to the gym each day, working on my cardio and eating healthy has helped me accomplish my goal of becoming a healthy and slim young man. For the first three months, I worked out five to six times a week, twice a day by walking, jogging or running 2.5 miles at the local track, running up and down bleachers and running up and down hills. At the gym, I would run on the treadmill for 20 minutes, use the elliptical for 20 minutes and bike for 20 minutes. I would then play about two hours of pickup basketball.
Now, I go to the gym about four times a week and mix in basketball as well as cardio machines to stay at my goal weight. I have completely cut out sugary drinks and snacks. When I was obese, I would drink a gallon of iced tea a day with numerous bags of gummy bears and chocolates. I have added lots of grapes and bananas to my diet, and I only drink water and fat-free milk. I eat a very healthy lunch that consists of fruit, water and fat-free milk, a ham or turkey sandwich on 100 percent whole-wheat bread and a handful of unsalted peanuts. In the beginning, I ate healthy sandwiches at Subway and steamed Chinese food for dinner. As my weight came off and I was able to control what I ate on a daily basis, I let myself eat dinner foods that I liked better but in smarter proportions. Instead of going and getting a double bacon cheeseburger with fries, a soda and a piece of cake for dessert, I would eat a single-patty burger with a healthy side like vegetables. I believe that you cannot deprive yourself of everything good in the world. I am able to control my sugary drink intake, which was the biggest problem for me, so I balance that with eating some foods I like for dinner.
Since my weight loss, I have helped other friends who wanted to lose weight by sharing my life experiences with them and motivating them to live a healthy lifestyle every day. I continue to work out each day by either running around the neighborhood, playing pickup basketball with friends or simply taking my dog for a walk around the block. Fitness changed my life, and I want to use that to change other's lives as well.
I was obese for my entire life. I never thought I would change. I always thought I would be that fat kid. But you can change. I feel like a completely different person. My body is pain free and I am full of energy! I went from an XXXL shirt to a large or extra-large, and a 46 pant to a 36/38. I enjoy looking at myself in the mirror and seeing my new self in pictures because it's something I worked hard for, and I can see the results.
After Weight: 225 pounds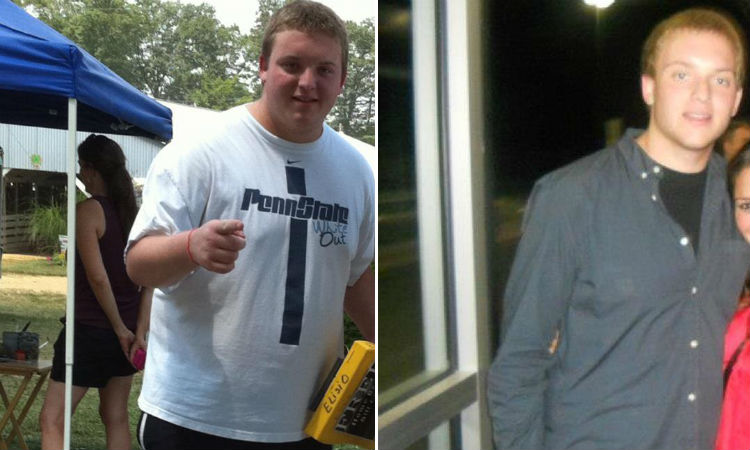 The Huffington Post publishes photographs as they are submitted to us by our readers.
Check out more of our inspiring weight loss stories below: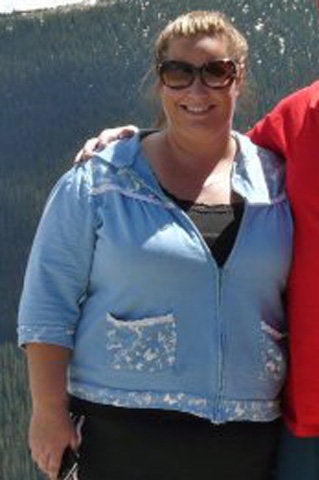 Weight Loss Success Stories
Related