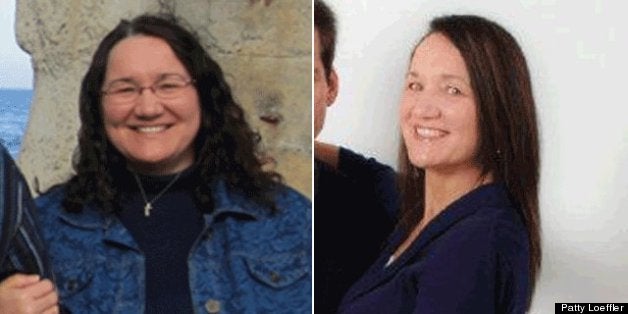 Name: Patty Loeffler
Age: 53
Height: 5'4 1/2"
Before Weight: 245 pounds
How I Gained It: I had tried to lose weight many times, but struggled. I tried many different diets, but wouldn't follow them. I was a fast-food junkie. I wasn't paying attention to my weight, and it just seemed to come on so fast. I'd try a diet, then slowly revert back to the way things were, allowing foods to creep back into the house.
Breaking Point: Like it does for many people, for me, it started with a New Year's resolution to get healthy. I was trying to figure out a plan, when two things happened: We started a health program for employees where I work called Ideal You, and we also had a VitalSmarts instructor come talk about their health program called Influencer, which helps leaders make changes.
The instructor asked us to think about making a change that would be very important to us, and I chose getting healthy, and specifically losing weight. Influencers teaches you to use personal, social and environmental factors to change your behavior. Social influence was an element I never incorporated into my weight loss efforts before, so I begged my husband to join me in the process, because I learned it would be hard to change my behaviors if I didn't have his support.
How I Lost It: My husband agreed to join the Ideal You program, and we started taking steps to set ourselves up for success. We got rid of all the junk food in the house, like chips, cookies and ice cream, so we wouldn't be tempted by it. I also started weighing myself daily to track my loss regularly and stay on track.
I had a treadmill at home, and I also started working with a personal trainer. I made sure I scheduled appointments with her to help me stick with exercising. It was tough at first, but setting myself up for success helped. And my husband exercised with me, too. I can't say enough about how much his support helped me.
Other people in my department were also working toward the same goal. We stopped bringing in junk food or catering meetings with cookies or cakes. Last week we had salads at a meeting!
Before, I hardly ate any vegetables. Now, when I eat out, I'll order a lean meat and two vegetables. I rarely get potatoes or rolls. Instead of eating spaghetti, we use spaghetti squash. Fast food is out, but we do still go to restaurants, just places we know offer lean meats and grilled fresh vegetables. We do allow ourselves one day a week to eat whatever we feel like.
My son has also been so supportive. He lives six hours away, but when he is home he sticks to our diet and exercises with us. We still support each other even from a distance. We won't let each other gain it back.
Something that sticks with me from reading the Change Anything book is that you can turn bad days into good data. Whenever I eat something that maybe isn't the healthiest option, I pay attention to how I feel. In the past, I would have given up if I had a bad day.
I don't want to go back to the old ways. I feel so much better. I have so much more energy. I'm going to become a grandmother in October, and I know I'm going to be able to get down on the floor with the baby or go to the park, things I don't know if I could have done before. That's really important to me.
After Weight: Today I weighed in at 149 pounds. As long as I stay between 145 and 150 pounds, I'm happy.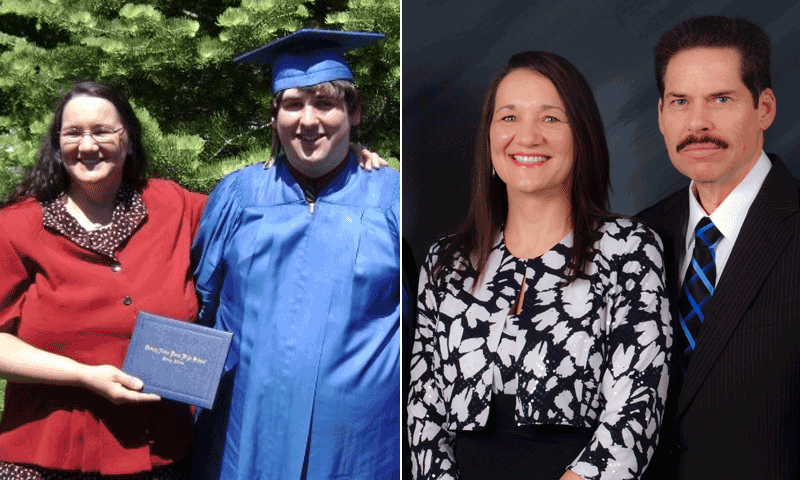 The Huffington Post publishes photographs as they are submitted to us by our readers.
Check out more of our inspiring weight loss stories below: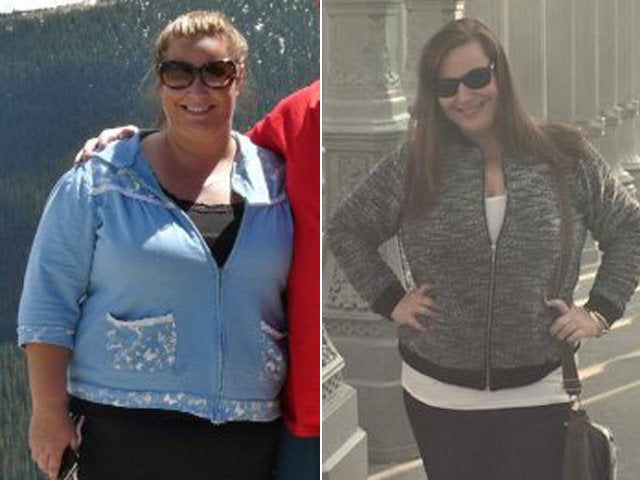 Weight Loss Success Stories