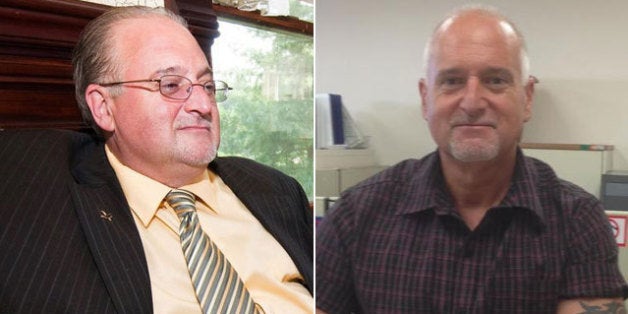 Name: Paul Birch
Age: 57
Height: 5'7"
Before Weight: 315 pounds
How I Gained It: This has been a lifelong struggle that appears to be hereditary. My mom was overweight and had diabetes. I began to gain weight over a five-year period. Even with taking medication for diabetes, high blood pressure and high cholesterol, nothing motivated me to get healthy.
Breaking Point: On January 3, 2013, I ate an entire lemon pie. Over several hours, I consumed the whole thing piece by piece. As a diabetic, I got very ill and had crippling heartburn. As I tried to get relief, I began an earnest dialogue with God. I cried, I whined. "Why haven't You helped me lose weight?" Even in my prayers I wasn't willing or was unable to take personal responsibility. With my sugar over 700, I fell asleep. When I woke up, something remarkable happened. On the morning of January 4, 2013, I went into the bathroom. When I saw my reflection, I had a shock. It was as if I was looking at a body that I was trapped in. I went and dumped all my medications and drove to a local gym.
How I Lost It: I joined the gym that day and couldn't even climb the stairs to the treadmills. While I was miserable that day, I kept going back. Every day for seven months. I also downloaded an app to count calories called Lose It!. Fast food and daily snacks added up. A bag of chips or a soda sabotaged all my previous attempts to diet. I learned to swap high-calorie foods for healthier choices that kept my daily calorie count lower. The first month, I lost 30 pounds! Over the next couple of months, I lost a total of 90 pounds. I went from a 54-inch waist to a 32-inch waist.
The gym's website used my before and after pictures on their website. Then, imagine my shock when "The Rachael Ray Show" invited me for an episode about people that lost a lot of weight! Then, the local newspaper ran a story and the calls came in. I'm helping others with the app, the gym and supporting their goal. I thank God every day for the mind shift He created in me to reach these goals.
Everything has changed. I am no longer diabetic. I no longer take blood pressure medicine. And my cholesterol has dropped. I can walk, run, play and enjoy my new role as a support coach.
Current Weight: 185 pounds. I set a goal for 170 pounds.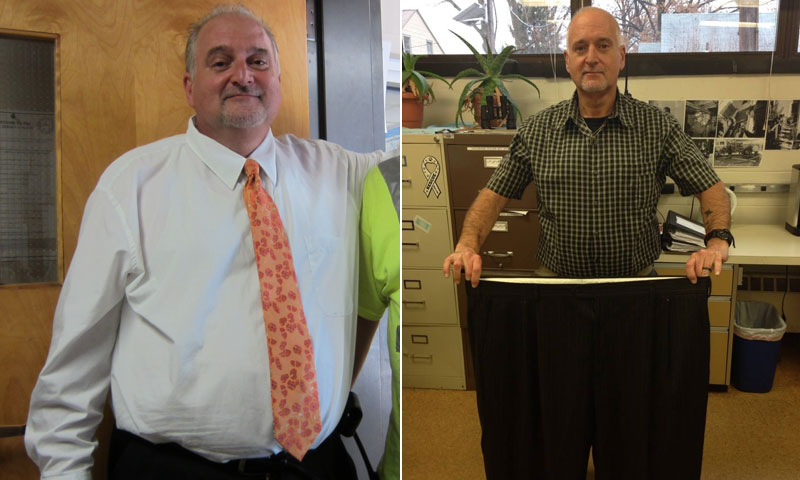 The Huffington Post publishes photographs as they are submitted to us by our readers.
Check out more of our inspiring weight loss stories below: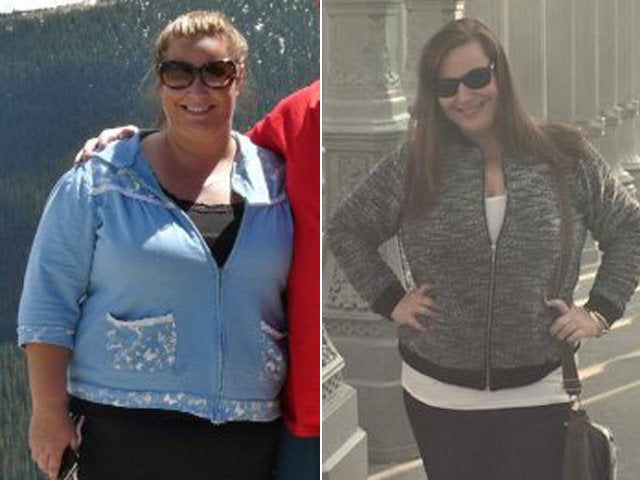 Weight Loss Success Stories