Name: Pedro Gomez Jr.
Age: 41
Height: 6'
Before Weight: 419 pounds
How I Gained It: Nearly all of my life, I had been either overweight or obese. Kids in school used to make jokes about me, and I had no self-esteem and no goals for my life. I suffered from a mild learning disability when I was younger and that, along with my weight, held me back from going to parties or playing sports. By the time I was 21, I was already at the 300-pound mark. By 2005, my weight had reached 419 pounds.
I had nearly no friends at all. Outside of my job, I was miserable and heartbroken. I turned to food to comfort my emotions. My portions were way out of control. Also, my foods were mostly fried, fast and junk. I was an emotional eater and most of that was due to the death of my father when I was just 5 years old. I never got to know my dad. That hurt me so much, I turned to food for healing.
Breaking Point: My doctor originally advised me to have gastric bypass surgery, but after seeing both my grandparents have back-to-back surgeries, I refused to have any surgery performed on me. So on January 21 2006, one day after my 34th birthday, I attended my very first Weight Watchers meeting as a birthday gift to myself.
How I Lost It: After my first meeting, I knew that it was going to work for me because the program taught me a lot about healthy eating and cooking my own meals and still allowed me to eat the foods that I love, in moderation and smaller portions. However, many of the foods that were my favorites back then, such as fried chicken, are no longer on my menu today. I eat more fruits, vegetables, whole grains, grilled chicken, salmon and every once in a while, I will plan ahead to enjoy pizza or a hamburger as an occasional splurge.
When I was 419 pounds, I almost could not walk. I would walk for 20 minutes on the treadmill and did light swimming in the pool. As I got stronger, I added strength training, and, after I reached my goal more than three years later, I started taking Spinning classes. I also completed my very first 5K race in 2009 across the Brooklyn Bridge. That same year, I participated on a softball team as a catcher.
But my journey came with a lot of challenges. I suffered four losses during my weight-loss journey: my grandmother, my grandfather, my then-job and my mom. Those tragedies turned my life upside-down and made it most difficult to stay on track.
I gained 22 pounds back due to sleep deprivation and stress. I couldn't go to my gym, and my social life was destroyed. I used my time out of work to get back to my goal weight. I started building a huge exercise DVD collection, and I placed it next to my television as a way to make sure I got in a workout each day. My exercise depends on how much time I have. For example, one day I might have 45 minutes, another day 10 minutes, but I do a lot of walking during the day. I recently returned to the gym and to working full-time. I also launched a side business as a Team Beachbody Coach to help others achieve the same success that I have.
The reality is that there is no finish line in weight loss, because in maintenance, the journey continues. But I am so looking forward to finding out what the future holds for me. I am in better health and have more energy than I ever had in my entire life. I found the person I was meant to be and continue to build the life that I deserve to live. It has been a slow and steady process for me. It has been a struggle. At the end of the day, I may have been through a lot, but I have accomplished a lot, too.
After Weight: 187 pounds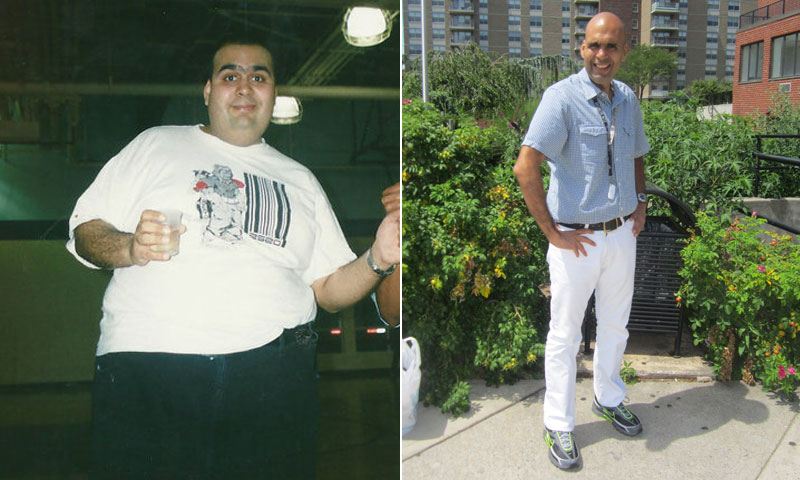 The Huffington Post publishes photographs as they are submitted to us by our readers.
Check out more of our inspiring weight loss stories below: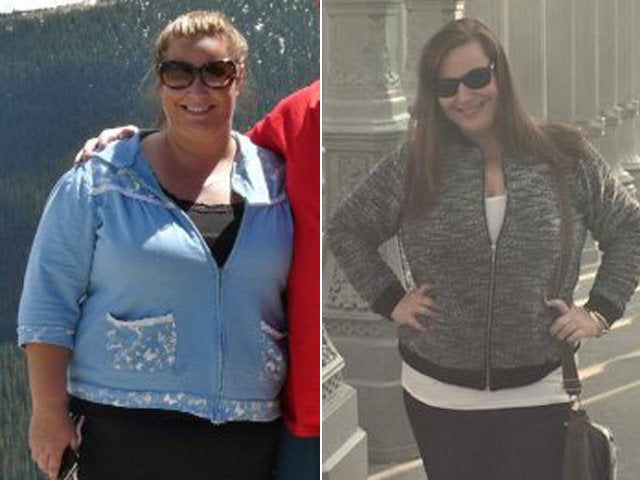 Weight Loss Success Stories