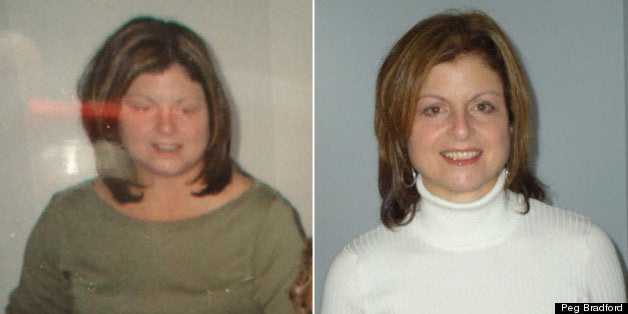 Got a success story of your own? Send it to us at success.stories@huffingtonpost.com and you could be featured on the site!
Name: Peg Bradford
Age: 47
Height: 5'10"
Before Weight: 225 pounds
How I Gained It: I had a hysterectomy and went into surgical menopause. I was on hormone replacement therapy for one year and gained a lot of weight. I would drink two or three cans of soda a day and eat until I was busting -- lots of breads and pastas and candy bars.
Breaking Point: I was in the dressing room crying, saying, I'm not going to the next level. I was a size 18 at that point. And then I saw pictures of myself, which were frightening. I was a mess physically and emotionally, and I felt very alone.
How I Lost It: I made a lifestyle change, I didn't diet (I don't like that word). I purchased a pedometer and aimed for 10,000 steps a day, and have built myself up to between 20,000 to 30,000 steps a day now. At first it was overwhelming, but now I get lots of steps in, like marching in place while doing dishes, folding laundry, watching TV, talking on the phone, etc. The steps add up fast! I lift 15 pounds weights while jogging in place. I cut out soda. I still eat ice cream and other treats -- it's about portion control and leaving the table satisfied, not busting.
I feel so much better. My cholesterol and blood pressure came down. My menopause symptoms have been cut in half. I have so much more energy.
I wanted to help others, so I started a Facebook support group called STEPS TO GOOD HEALTH. I never want anyone to feel alone on their journey. I tell everyone to set realistic goals, like five pounds at a time, and to acknowledge every single milestone. If you have a bad day, it's fine. Tomorrow is a new day. One day, one step, one pound at a time.
After Weight: 155 pounds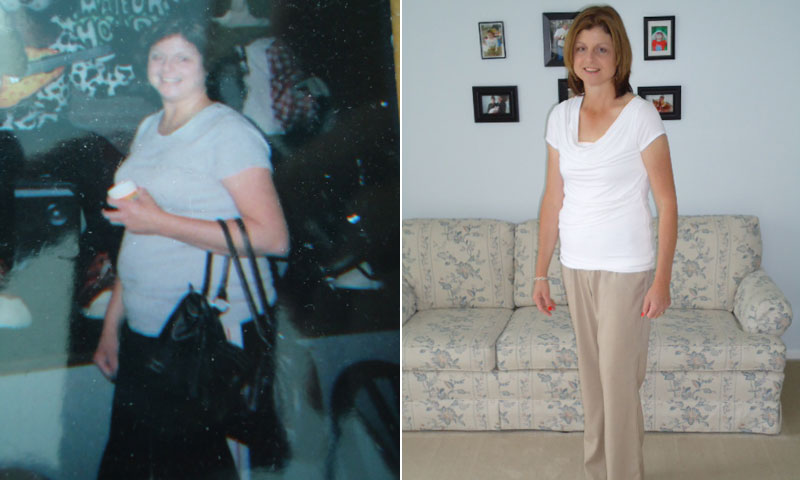 The Huffington Post publishes photographs as they are submitted to us by our readers.
Check out more of our inspiring weight loss stories below: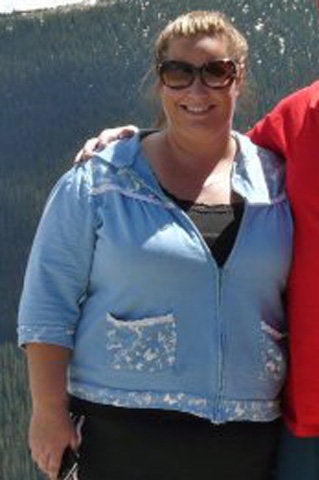 Weight Loss Success Stories
Related