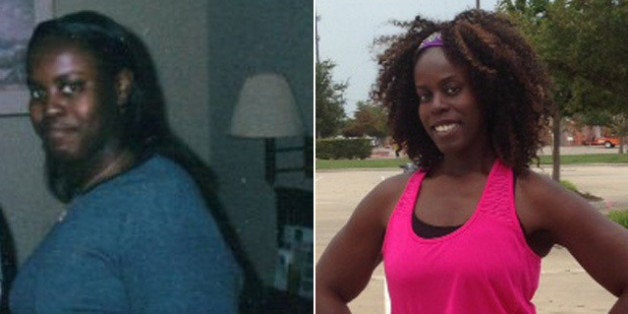 Name: Rashard Pennie
Age: 36
Height: 5'6"
Before Weight: 248 pounds
How I Gained It: I was heavy as a child, and I was overweight all through high school and college. In my family, showing love was to just let the kids eat whatever they wanted, whenever they wanted. I ate out at least twice a day, every day. It was normal for me to go through several pints of ice cream in a week and two to three sodas a day. I didn't know anything about portion sizes. I hardly ever drank water.
Breaking Point: When my doctor told me that I had gained another nine pounds in a matter of months, enough was enough. She gave me some diet pills, but they made me feel awful. I pitched them in the trash and bought a gym membership instead.
How I Lost It: I started with kickboxing. I had never moved that many body parts at one time in my entire life. However, the gym membership cost money, so I had to stick with it. I moved on to step aerobics five to six days weekly. Then I started hearing about Zumba. I tried a class and immediately went home to sign up for the licensing workshop. I started eating smaller portions and drinking more water and adding more fruits and vegetables to my diet. As time has passed, I've learned about meal prep and weight training. I am now a certified group fitness instructor teaching Zumba, BodyPump, TRX and Nightclub Cardio.
It took about two years to lose all of the weight. I'm still a work in progress, but I'm pleased with my results so far. My advice would be to trust the process! Don't measure your success solely by the numbers on the scale. Your measurements and how your clothes fit are great indicators of progress. And ladies, don't be afraid of the weights.
I share my continuing fitness journey including my triumphs, my setbacks and a good dose of laughter on my Facebook page. There is no guarantee that a healthy lifestyle will add more years to your life, but it will definitely add more life to your years!
After Weight: 155 pounds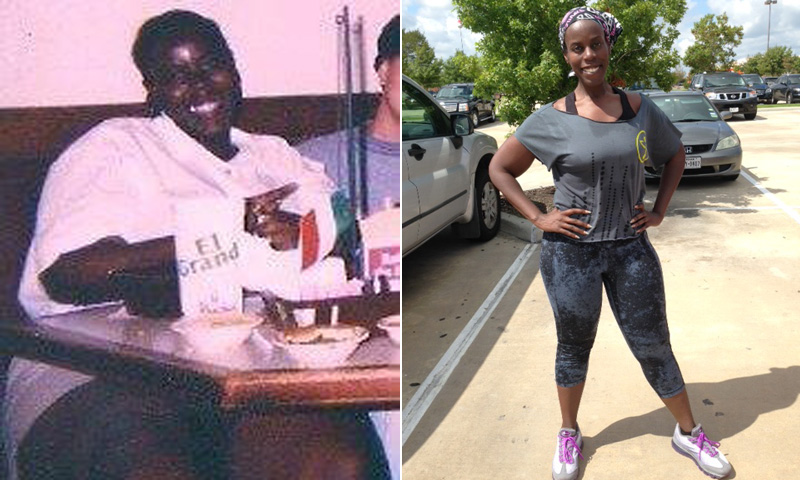 The Huffington Post publishes photographs as they are submitted to us by our readers. As told to Sarah Klein.
Check out more of our inspiring weight loss stories below: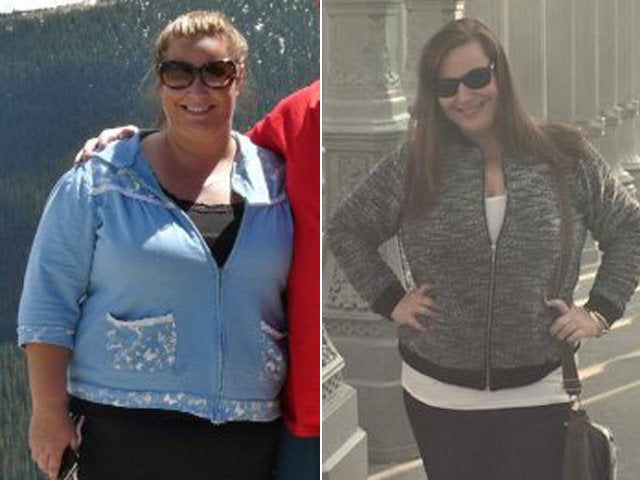 Weight Loss Success Stories