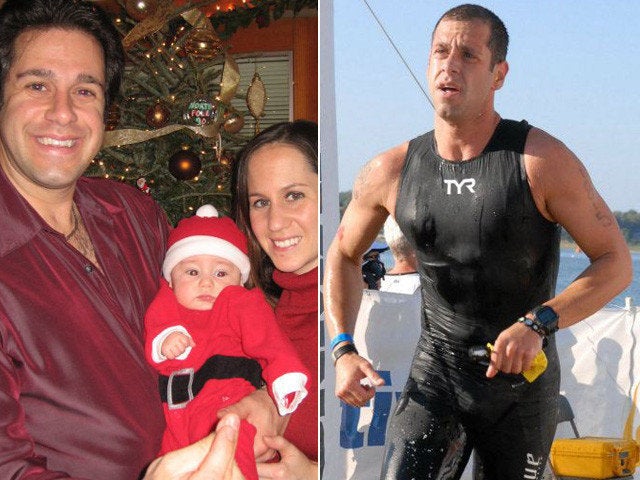 Got a success story of your own? Send it to us at success.stories@huffingtonpost.com and you could be featured on the site!
Name: Richie Caiazza
Age: 33
Height: 5'10"
Before Weight: 215 pounds
How I Gained It: I was always skinny. I graduated high school at 5'6" and 130 pounds, a little kid. I was bullied and ridiculed and couldn't wait to get out of high school. Ten or 11 years later, after trying community college but settling into the family business, plus a marriage, a home and two kids, I was 30 years old and in the worst shape of my life. I had become overweight, lazy and lethargic, a terrible role model for my kids and a shell of my past self. I had gained as much weight as my wife did when she was pregnant, only she lost it when the baby came! I didn't feel like doing anything about my eating habits, I didn't want to make the effort. I was 215 pounds at 5'10", which may not seem too bad, but as I said earlier, I was always thin.
Breaking Point: I could not even run a mile without being completely winded. My stamina was so low, and my self esteem had begun to sink to levels I hadn't seen in years. We get fat because we eat, and we eat because we are depressed about being fat! I decided I needed to do something about this cycle.
How I Lost It: I began riding a bicycle back and forth to work, twice a week. Then twice a week turned to three times a week, which turned into every day. I replaced my mountain bike with a road bike, and I began riding more and more every day. I started to watch what I ate and go to the gym daily. I became obsessed with exercise, and becoming fit and healthy.
I read a tremendous amount about nutrition and dieting. I didn't really believe in the fad diets, but started on a high-protein, low-fat regimen. For the first six months or so, I lived on egg whites and turkey on whole wheat for breakfast, grilled chicken with brown rice for lunch and the same for dinner with steamed vegetables. I kept my calories extremely low and snacked on fruit and raw veggies throughout the day. I cut out all sweets; people thought that I was crazy, but I knew I needed to do something extreme to gain any headway at all.
I joined a local bike riders association in July 2010, when I was down to 165 pounds, and on the first group ride, the leader was a gentleman name Sebastian Cila, who would change my life that day.
Cila was wounded in 2006 in Afghanistan. After battling depression and PTSD he found the sport of triathlon, and it saved his life. He qualified for KONA, the Ironman World Championships, which includes a 2.4 mile swim, 112 mile bike and a 26.2 mile marathon. Talking to him during that ride totally changed my life forever. I entered my first sprint-distance triathlon that day.
In training for the event, which was a 750 meter swim, 12 mile bike and a 5K run, I started to transform into a fast, fit and healthy guy. Swimming twice a week, biking six days a week and adding in running once a week, I saw the weight come off quickly. By August 2010, the day of my first ever triathlon, I had gotten down to a much healthier 155 pounds. I was under 10 percent body fat and had strength and muscle tone that I had once only admired on everyone else.
I have since become a top level competitor, having completed countless triathlons, 5Ks and half marathons. I have completed four half-Ironman races, and this past year qualified and raced in the Half Ironman 70.3 World Championships in Las Vegas, which consists of the top 200 athletes from each age group on the planet. I also qualified for the USA Triathlon age group national championships in Vermont, although was unable to compete, because of how close it was to Vegas. Next year, I will be training for my first full Ironman race.
Since losing the weight, and finding this new passion for life, I have influenced life changes in many people. They tell me on Facebook or through my website and friends call me to tell me how I have inspired them to make healthy life changes as well. It has been more than two years since I began this journey, more than two years since my first race, when I came out of the water feeling like I could die, but I didn't want to stop! I have managed to keep the weight off and have goals of gaining strength and power in this off-season. I have more energy, stamina and am in the best shape of my life by far.
After Weight: Around 150 pounds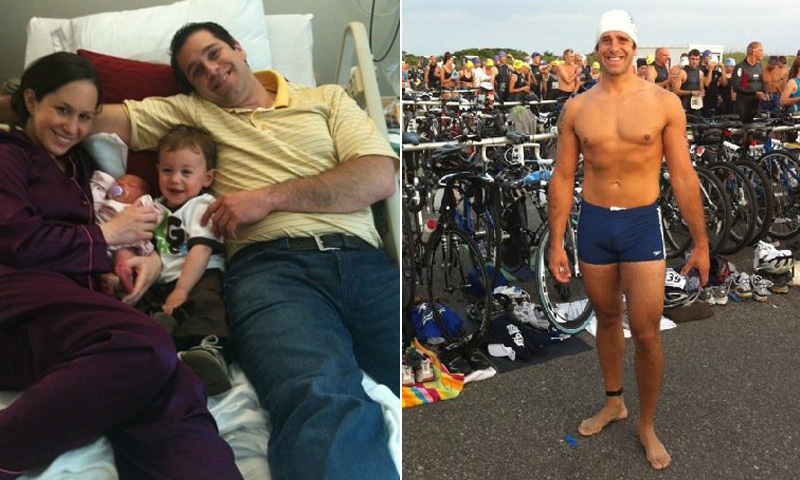 The Huffington Post publishes photographs as they are submitted to us by our readers.
Check out more of our inspiring weight loss stories below: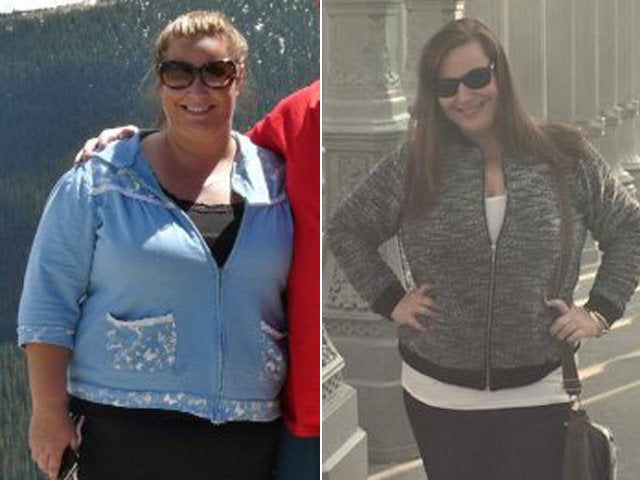 Weight Loss Success Stories
Related