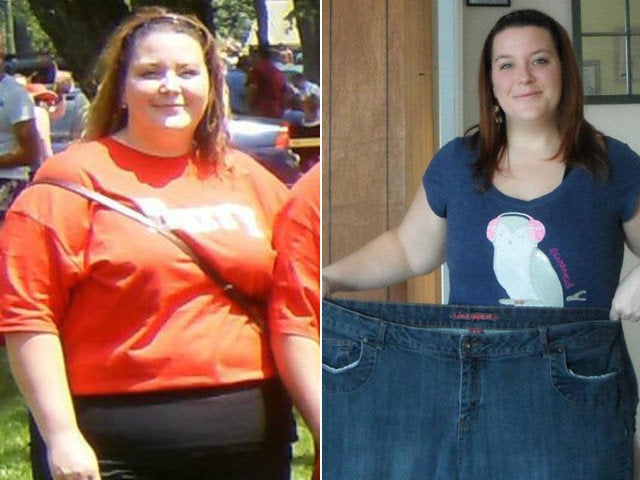 Got a success story of your own? Send it to us at success.stories@huffingtonpost.com and you could be featured on the site!
Name: Sara Bown
Age: 35
Height: 5'4"
Before Weight: 284 pounds
How I Gained It: Years of emotional eating and not believing in my ability to overcome the addiction, along with the pain that accompanied it and poor self-confidence.
Also, at the time, I was a stay-at-home mom. I tasted everything I gave to my children and finished off food they left, but didn't take the time to sit and eat during the day. At night after they were in bed, I would consume hundreds of calories.
Breaking Point: I was hit with the reality that life is short. I realized that my husband and I would not always be young together and my boys, now 10 and six, would not always be little. I love my family dearly and want all of us to have happy, healthy, active memories and did not want to live with regret. I also really wanted to show my young boys that it's never too late to make a goal happen.
How I Lost It: I decided to make some long-lasting life changes. I hate the word diet; it makes me think of temporary instead of permanent. So I came up with some changes I felt I could make forever. I soon realized I was not just simply trying to lose weight, I was saving my life.
For years, I could not figure out why I was stuck, so I had to do some soul-searching. A lot had to do with fear: first, the fear of failure and then, once this mask of obesity was gone, fear of the unknown. But the pain of being unhealthy for so many years is much harder than any pain of getting healthy.
Now I eat six times a day and practice clean eating as much as I possibly can. Everything I eat is a conscious decision with the intention to fuel my body. I do not have off-limits foods, and I do indulge on occasion. I try not to eat cakes and cookies, which were staples in my old diet, along with chips and soda. I eat a lot of raw veggies and fruit and drink water, water, water.
My goal is to exercise at least five days a week and to really bring it, burning as many calories as I can in little time with interval workouts. I like the pattern of at least five days of cardio (I love running) and strength for 30 minutes twice a week. I also love to hike and bike in the warmer months, and I do sit ups, pushups and a plank or two as close to daily as possible.
Since starting my journey, it has become obvious to me that what I really want to do is help others achieve their wellness goals. I started a Facebook page in June 2011 called Sara Use It 2 Lose It, where I share my ups and downs and show what this journey really looks like. I even hold a monthly fitness challenge. I left my previous work to build a business around being a life and wellness coach. I believe in reaching goals and dreams one step at a time, at your own pace, and working as a team toward a plan that is not one-size-fits-all.
After Weight: I am still full-swing on my life-long journey. I currently weigh 205 pounds, and my goal is the 180s -- but I'm loving the ride.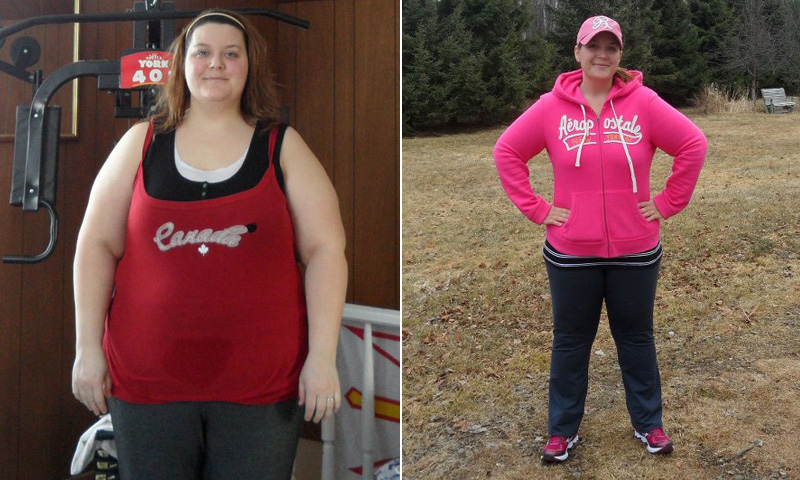 The Huffington Post publishes photographs as they are submitted to us by our readers.
Check out more of our inspiring weight loss stories below: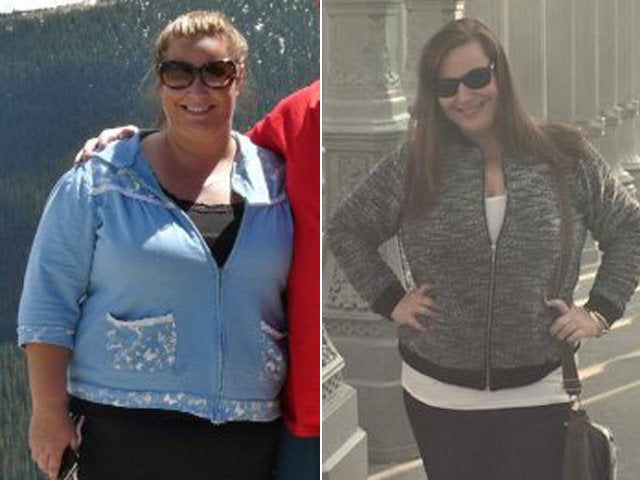 Weight Loss Success Stories
Related