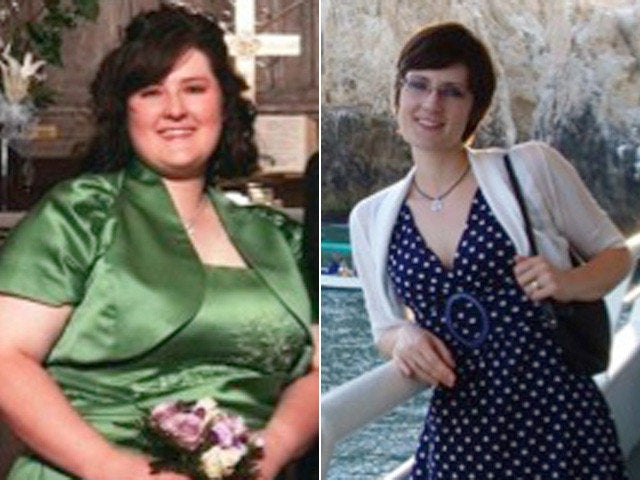 Got a success story of your own? Send it to us at success.stories@huffingtonpost.com and you could be featured on the site!
Name: Sarah Brakke
Age: 29
Height: 5'4"
Before Weight: 242 pounds
How I Gained It: I couldn't control my eating. I used it as an emotional crutch. I was relieving my stress through my enjoyment of food, regardless of the consequences and emotional pain it caused. In addition, I hated exercise. I did not want to put forth that much effort for something that was so difficult, and that did not yield immediate results to the naked eye. It was really changing these viewpoints and unhealthy patterns that would end up being my most difficult trial. I wanted to crawl into a hole and hide when I saw people looking at me. It was hard to move around. It became increasingly uncomfortable to sleep, and made it difficult to breathe.
Breaking Point: In the summer of 2008, my husband and I went to an amusement park. I discovered that there were weight limits to some of the older roller coasters. Not only weight limits, but the seats only accommodated people of a certain size. I was heartbroken, and utterly embarrassed and even more self-aware of my state than I'd probably ever been. Months later, seeing photos of myself in my brother's wedding was the last straw. I cringed. I knew how heavy I was, but never realized exactly how bad it had gotten over the years since I'd gone to college and gotten married.
How I Lost It: On August 1, 2009 I started doing "Slim in 6" workouts and tracking my calories and workouts on SparkPeople.com. By December 2009, I had lost about 40 to 42 pounds, and my athletic ability had improved. Then I began doing "ChaLEAN Extreme" workouts, which gave me more strength, toning, confidence and drive.
By August 2010, a year after I started my journey, I had hit an interim goal of 80 pounds lost. Around this same time, I'd stopped tracking calories as regularly, because the tracking I had done had started to teach me healthy portions, what I could eat based on the energy I was expending, so I didn't think I had to look as often.
I hit a plateau at this point, and had difficulty going below 160/159. It was time to start tracking my food again! When I started tracking again, and when I changed up my workouts and got ready for the challenges of another workout program, "TurboFire", in Fall 2010, I saw results. I hit my goal of losing 100 pounds in December that year. By April 2011, I hit 125 pounds, which was a total of 115 pounds lost.
Maintaining is as hard as losing, if not harder. But I've managed to maintain at 124 to 128 ever since. I've tracked calories and workouts on SparkPeople.com every day I've had Internet access for a year and a half. It helps me plan what I can eat for the day, like balancing a check book. I can also use it to keep me honest, as I can share it with my friends and family. I also use SparkReicpes.com almost daily to figure out what my husband and I will eat that day that is within my calorie range, and for the ingredients that I have on hand. If I want to make my own recipe, the recipe calculator helps me figure out how many calories are in each serving.
I do ChaLEAN Extreme and TurboFire workouts religiously, typically every morning before I do anything else. If a day comes that I can't work out because of a meeting that is too early, I switch my day off to accommodate, or work out later in the day. I don't miss a workout unless I'm injured. Even then, sometimes I do yoga and stretching instead. I'm so consistent that I actually wore out all of my DVDs and had to use a DVD replacement policy recently!
I have never felt so free and so full of life. Now, I love exercise and the way it makes me feel. I'm about halfway through my studies to become an American Council of Exercise certified personal trainer. That is how much this journey has transformed my life. I want to share this with everyone. Everybody deserves to feel this wonderful, and each of us has this drive inside to do better, to feel our best, to enjoy life!
Current Weight:125 pounds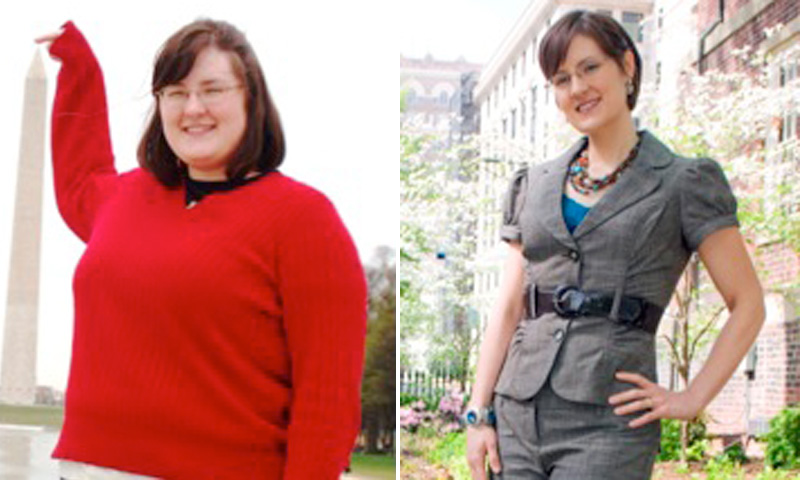 Check out more of our inspiring weight loss stories below: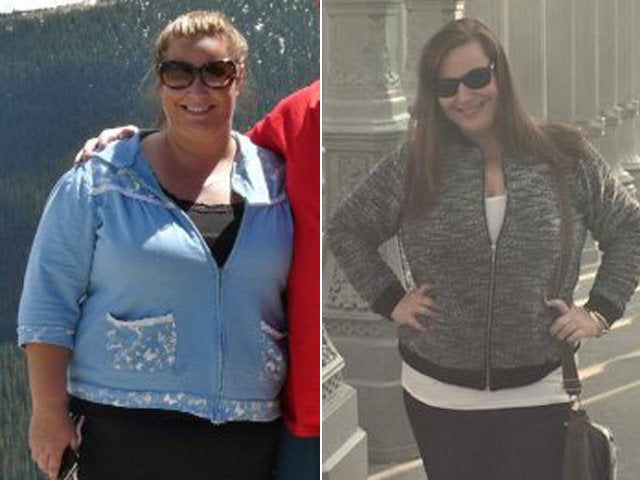 Weight Loss Success Stories
Related