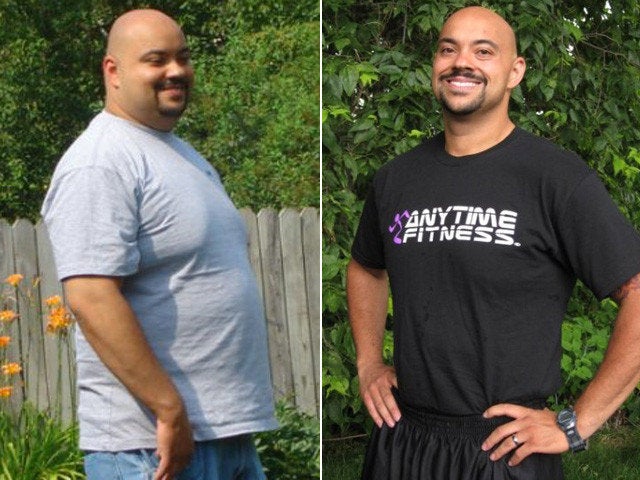 Got a success story of your own? Send it to us at success.stories@huffingtonpost.com and you could be featured on the site!
Name: Scott Herrem
Age: 35
Height: 6'
Before Weight: 330 pounds
How I Gained It: I was a decent athlete going into football training camp in the summer of 1996 at UW La Crosse, but a nasty hamstring tear left me sidelined, and I started my descent into obesity. I was no longer as active as I once was, but I continued to consume an astonishing amount of fatty foods, white rice, potatoes and copious amounts of beer. It didn't take long to balloon up to more than 330 pounds.
Breaking Point: Soon after graduating college in the winter of 2000, I began my career in law enforcement. Over the next few years, I often felt my physical condition was inadequate and wondered if I was perpetuating the "fat cop" stereotype. A long look at myself in the mirror fresh out of the shower in the fall of 2008 caused my health epiphany. I heard a voice tell me, "This is not who you were meant to be."
How I Lost it: After that day I began training with a co-worker of mine and eventually branched out on my own in January 2009. I used LL Cool J's "The Platinum Workout" during my weight loss, as well as calorie counting and sensible eating. I like to eat fresh veggies, lean meats and wild rice now, and I make my own meals instead of eating so much take out.
Now, I make my own workouts. I go to my gym, Anytime Fitness, five times a week and combine weights with cardio in my routine. When I first started at the gym, I felt embarrassed, like all eyes were on me because I was so fat.
Before I got serious about my health, I used every excuse in the book: I'm too tired, too old, don't have enough time. It was all junk, and I began to hold myself to a higher standard. It was "put up or shut up time," and I chose to fight for my health. Ultimately, it was tough self-love that helped me be successful. With steadfast dedication and determination to turn my life around, I lost more than 100 pounds and was honored as member of the year by Anytime Fitness.
Now I frequently compete in 5K and 8K races, as well as adventure runs like the Tough Mudder. My 8-year-old daughter, Katrina, has also caught the fitness bug and recently finished her first Girls on the Run 5K race. My 19-month-old daughter, Rebekah, likes to imitate Dad and can proudly do a 10-pound dumbbell deadlift.
After seeing my transformation, my friends often ask me how to get in shape. My advice is simple: pick a workout -- any workout -- and do it. It doesn't matter so much which workout you choose. Just be dedicated, be consistent, stay the course and you'll see the results you're looking for.
After Weight: 215 pounds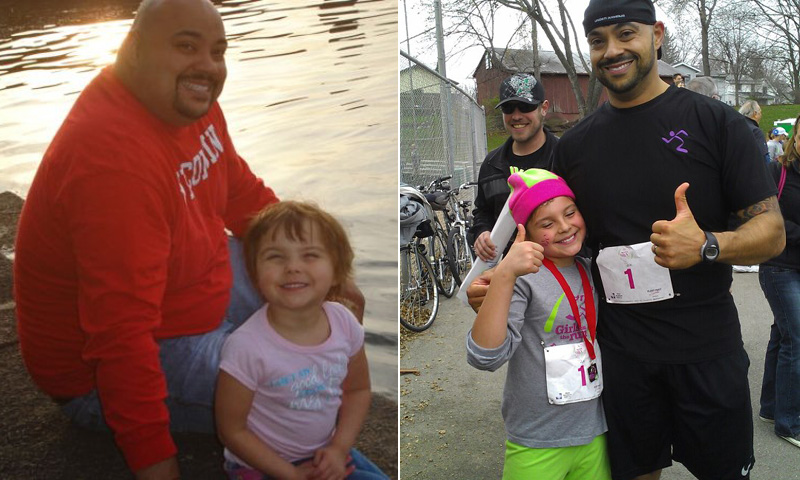 The Huffington Post publishes photographs as they are submitted to us by our readers.
Check out more of our inspiring weight loss stories below: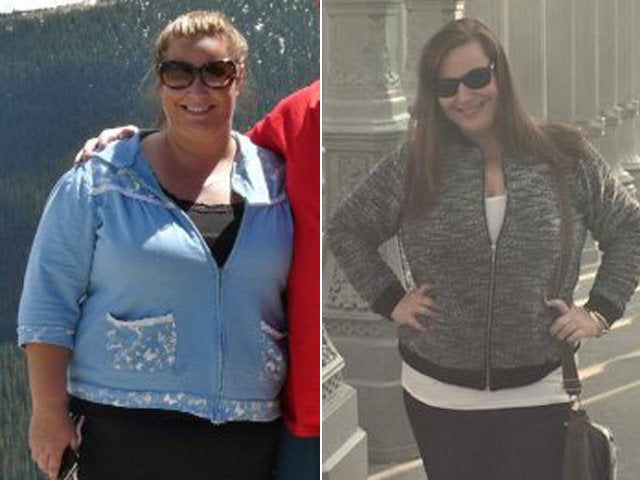 Weight Loss Success Stories
Related