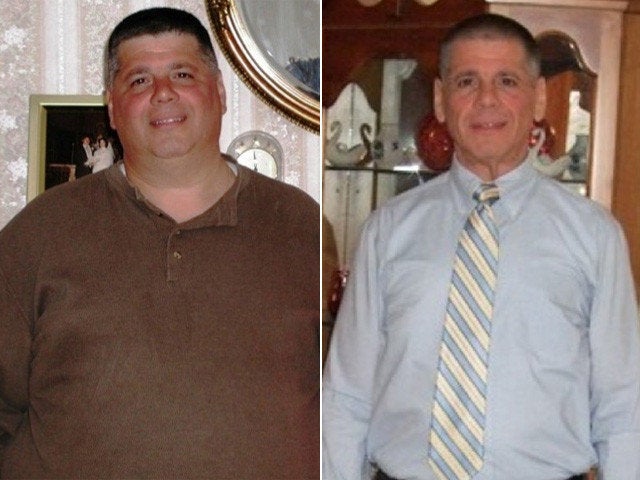 Name: Stephen Mariani
Age: 56
Height: 5'8"
Before Weight: 475 pounds
How I Gained It: I had been overweight all my life. I tried every diet known to man and eventually failed at every one. My best attempt was in 1995 when I lost 134 pounds in one year by cutting out all but about five grams of fat per day and eliminating meat. But I was depriving myself and was very unhappy. I regained 43 pounds, then weighed 384 pounds for a very long time.
I continued to look for ways to lose weight, knowing I had an additional 200 pounds to lose. It seemed impossible. For the next 13 years, I did everything I could. Losing weight was my main focus, but the more I tried and failed, the more depressed I became.
My self-esteem was eroding. My activity level was low. I was taking a backseat to opportunities in my personal and business life. I started to develop health issues and became pre-diabetic. I was then told by my doctor if I didn't do something soon I could die of health complications.
Despite the warnings, I still sabotaged myself, stalking the kitchen cabinets trying to convince myself that it would be okay to have that one last snack, then start my strict diet tomorrow. We always had balanced meals, I just didn't know when to stop. I ate very quickly. I never took the time to smell, taste and enjoy my meals. I would never spread my meals out. I would eat a big breakfast, and everything I brought to work would be long gone before lunch. I'd look forward to dinner all day. This led to severe overeating at night.
Breaking Point: Most people don't think twice about going to a baseball game. They buy tickets, go to the park, "root, root, root for the home team" and head home. I've always loved the Boston Red Sox, but when I weighed 475 pounds at age 40, it seemed like an impossible dream to go to Fenway Park. I wouldn't come close to fitting into a single seat.
Most fathers feel assured they'll be around to walk their daughters down the aisle. I have a daughter, but the only thing I felt assured of was reaching an early grave if I didn't do something drastic to improve my health.
Eventually I realized that food wasn't my problem; it was the disconnect between my mind and body. I noticed that my mind was always racing. I was never relaxed or focused. I had to fix this problem to achieve my goal.
How I Lost It: I looked into how I could get my mind and body in sync. I read an article on weight loss via hypnosis and gave it a try. It made me feel calm and relaxed, and increased my focus and concentration. I could concentrate intensely on a specific thought, feeling or sensation while blocking out all distractions. I noticed a difference in my overall state of mind. I was more focused, calmer and felt more in tune with myself. I lost 36 pounds in the first three weeks. Self-hypnosis, visualization and meditation helped me slow down, study myself and understand what I needed to do to succeed.
Part of what I realized was that I was always thinking about my family, work and getting things done around the house first. Then, if I had a moment, I'd think about making me better. Understanding how to breathe, relax and just take the time to think about my health and my future made all the difference.
I visualized watching myself in different situations: eating dinner, taking time to look at the food, enjoying the shapes, colors, smells and taste of what was on my plate, giving my body time to tell my brain I had had enough. Food was now used to fuel my body and not a way to hide or for comfort. I now had a goal to reach.
I also visualized further into the future. In my mind's eye, I saw myself walking through the stands at Fenway Park, finding my seat and sitting down with plenty of room.
I knew that exercising would be indispensable to reaching my goal, so I started. It was painful and very hard. I had to make a commitment to endure the pain and put aside an hour per day, seven days a week for exercise -- and an additional 30 minutes to visualize myself proudly escorting my daughter as she approached the priest and groom.
My family was very supportive. In our basement gym, I started working out just five minutes at a time, resting in between for a total of 15 minutes, then working my way up to 20, 30 and 40 minutes. This took approximately a year. Now I look forward to my workouts. I've been working out two hours per day for almost two years.
I had to plan for special occasions: holidays, vacations, parties, weekends and times of stress. I would make sure I brought a "safe" food to parties and holidays in case there was no healthy food served. During vacations, I would pick out restaurants with healthy selections.
Reviewing my progress was vital to my weight loss process. I used SparkPeople.com, which allowed me to track and graph my progress. I weighed myself daily. Tracking helped me ensure I was always going in the right direction. I've saved all my statistics and know exactly what I weighed on any given day.
It also helped to reward myself for working hard to lose weight. I'd buy something different and healthy at the supermarket. I found some awesome new grains, beans, fruit and veggies that I would never had tried before my weight loss journey.
It was finally all coming together. I could see the light at the end of the tunnel. My energy level had soared. I was able to do everything everyone else was doing. I no longer had to shop in Big And Tall shops, which gave me even more motivation. I could wear anything I wanted to wear and eat at any restaurant without worrying about the seating arrangements or sizes. The feeling was so freeing, like I'd been released from a self-created jail.
Then the day arrived: A friend offered me four tickets to a Red Sox game. I was thrilled that I could finally take my wife, daughter and a friend to the game. I had lost 149 pounds in this second phase of weight loss, weighing in at 235 pounds.
The tickets gave us an awesome view. It was a night game -- my favorite. The weather was perfect. We walked to our seats, and voila! I sat down with room to spare. I got chills. This routine outing for the average person was the impossible dream come true for me. I knew at that moment it had all been worth it, that I would never go back to my old ways, and that I'd lose the remaining 50 pounds. The Red Sox lost to the Toronto Blue Jays, 8-7, but who was counting? It was one of the greatest nights of my life; the clearest indication yet that I was winning the weight loss battle.
I've attended other baseball games. My wife and I took a trip to Disney World. We go kayaking together. I also love to ride my bike. I now weigh 184 pounds. After losing 291 pounds, I'm enjoying every moment of it.
They say weight loss gets harder as you get older. At age 56, I'm living proof that it doesn't have to be. If you can visualize it, you can realize it, if you make a true commitment.
I can't wait to walk my daughter down the aisle someday. I know when the day comes, I'll be there for her.
After Weight: 184 pounds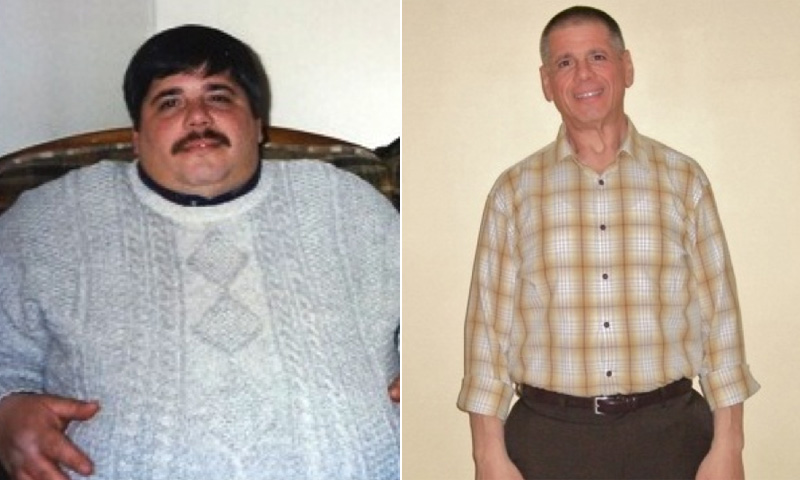 The Huffington Post publishes photographs as they are submitted to us by our readers.
Check out more of our inspiring weight loss stories below: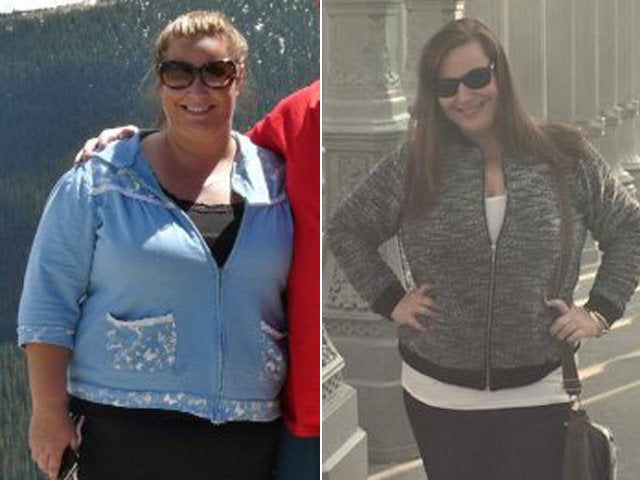 Weight Loss Success Stories