Name: Troy Fox
Age: 22
Height: 5'11"
Before Weight: 435 pounds
How I Gained It: I've had a lot of bumps on my life journey so far. My parents divorced after my mom had weight loss surgery. She lost a bunch of weight and changed who she was as a person. She moved away a couple years after the divorce, and I haven't seen her in over five years.
Her leaving really affected my family. It caused all of my siblings and me to have severe depression and anxiety. I ate and ate to help block my emotions and feelings. I didn't want people to know I was hurting. Before I knew it, I was over 400 pounds. I ate just about anything and everything: pizza, cookies, chips, pastas, sweets. I would always eat way too much. It was like I was never full and always looking for something more to eat. My highest point came the summer after my freshman year of college when I weighed in at 435 pounds.
Breaking Point: My dad pushed me and motivated me to start working out. He would tell me he wanted me to be around for a long time.
How I Lost It: I did it with motivation, hard work and willpower. The first day I worked out I could only go 15 minutes on the elliptical before I had to stop. I was so tired, out of breath and sore afterwards. The first couple days after I started lifting my limbs felt like they were going to fall off. It was really hard to start working out, and even harder to go continually at first. After the initial couple weeks it started getting a lot easier to work out. Eventually, I started to love it!
Now, I usually work out all seven days of the week. I like to do an hour to two hours of cardio a day, and six of the days, I lift weights. I do two leg days during the week, a chest day, a shoulder day, a back day and an arms day. [Editor's note: We recommend making time for days off.]
I eat a lot of protein now. I love to eat chicken breasts, lean turkey, lean pork, eggs, egg whites. I like veggies like spinach, broccoli, mushrooms, onions, green beans and asparagus. I eat a lot of fruits like bananas, apples, oranges, pineapple and berries. I eat around 1,500 calories a day right now. I am much more in control of my eating habits.
I feel a million times better, both physically and mentally. I think mentally is the biggest difference. Before, whenever I went somewhere, I always felt like people were looking at me and saying stuff about my size. I was really self-conscious. I was always down on myself and just really negative. Now, my whole perspective has changed. I always try to look at the positive side of things and always tell myself things will get better no matter what. I can go out to eat or go to the movies now and not have to worry about whether or not I will fit in the seats or booths or whether I may break the chair. Walking up stairs doesn't faze me now, but when I was bigger I avoided stairs whenever possible because I got so out of breath walking up them. It is amazing to shop at clothing stores other than the big and tall shops. It feels great when people come to me and ask for advice or help. I would love to be able to make a career out of helping people who are struggling like I did.
After Weight: 205 pounds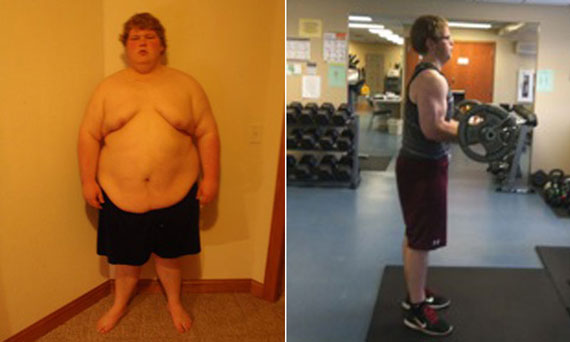 The Huffington Post publishes photographs as they are submitted to us by our readers.
Check out more of our inspiring weight loss stories below: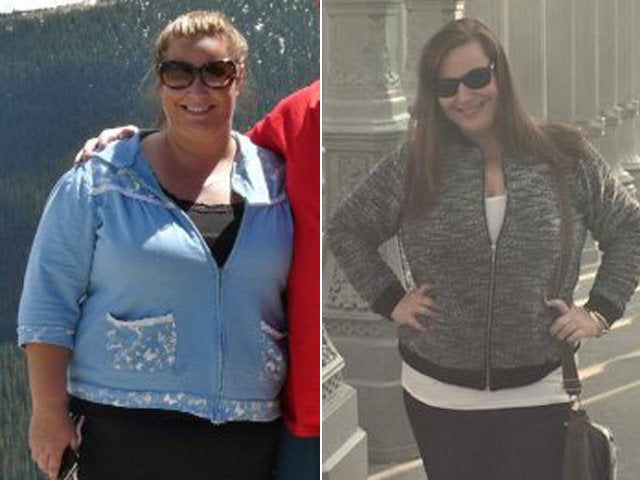 Weight Loss Success Stories