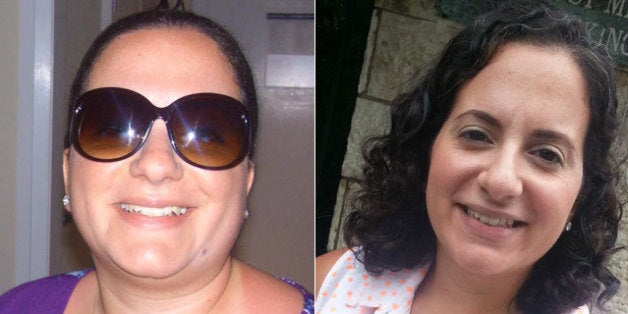 Name: Vanessa Safie
Age: 29
Height: 5'5"
Before Weight: 250 pounds
How I Gained It: I was happy, in love and surrounded by foodie friends. I was in major denial and eating like one of the boys. When my mom tried to talk to me about my weight I ignored her.
My boyfriend and I were also starting a business. Eating became something we did quickly to get back to work.
Breaking Point: I was on vacation of all places. I was indulging in all-inclusive gluttony, drinking and eating, making new friends and trying new things. But that's when it happened -- I snapped. A feeling of calm washed over me. I was just done being who I had been for the past two or so years. Gaining and gaining without remorse, really without even noticing. I was going to do something, I said to myself. I was going to be stronger.
How I Lost It: When I got back from vacation, I made the first step to a change -- better food choices. I stopped drinking my calories. I ate a lot fewer French fries and a lot more salads. I tracked every morsel using MyFitnessPal. I would plan on ordering a healthy meal before I got to a restaurant. We stopped going to places that didn't offer healthy options. We incorporated vegetarian nights at least once a week and found ways to stick veggies into every single meal.
My second step was joining a gym. I even purchased a personal training package. It wasn't much, but my once-a-week sessions were building a base of stretching and strengthening exercises that my body needed. I found a gym buddy and became more active at home even when I was not "working out".
Looking back at those first few months, it was hard! I was in terrible shape and had the worst case of gym anxiety. Despite all my excuses, I managed to go to the gym about three to four times a week and bike ride at least 10 miles on the weekends. I almost immediately started to feel better.
I always knew that slow and steady wins the race. I had months where I saw zero progress and months where the progress was unbelievable. I had times where I could not work out due to injury but I learned to keep my diet extra clean to keep the balance.
I learned to keep the balance over and over again throughout this past year. I learned to balance home and work life, I learned to balance what was on my plate and the activity that would complement it. I learned to balance social activities and clean eating. Balance has been the key to my success.
After Weight: 176 pounds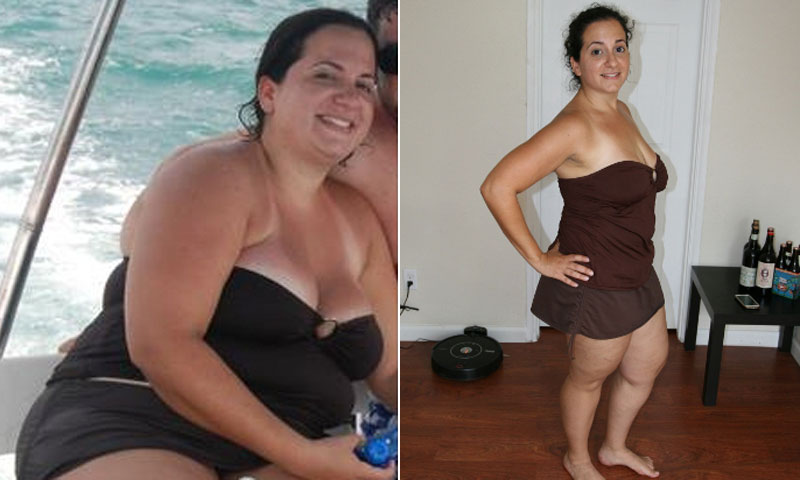 The Huffington Post publishes photographs as they are submitted to us by our readers.
Check out more of our inspiring weight loss stories below: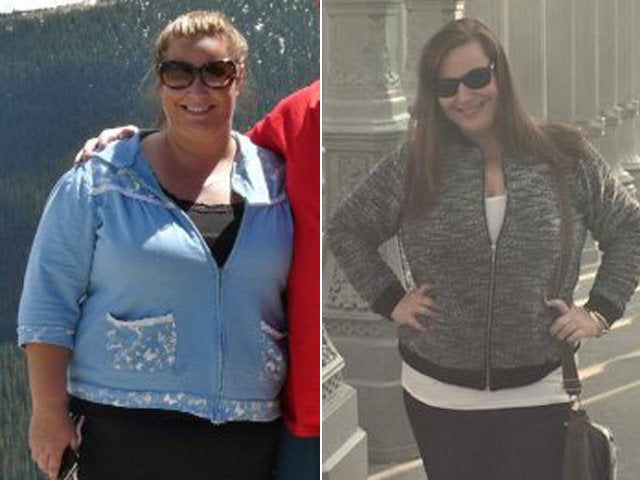 Weight Loss Success Stories