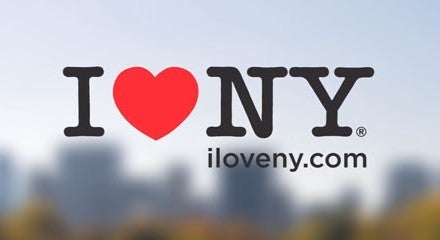 The year was 1977, and I was a high school student at East Syracuse Minoa High School in Upstate, NY when The State of New York launched its now famous I LOVE NY tourism campaign.
At that point, I was a serious student of marketing, knowing full well that I wanted to go into marketing…whatever that was.
"Now that is marketing," I said to myself when I first saw the I LOVE NY campaign. But for me, it wasn't just about tourism it was also about pride for the state where I lived. And that is what I thought was brilliant about the campaign. Still do. When I first saw the slogan created out of the office lights on the tall capital buildings in Albany later that year, I was so excited.
This year, I LOVE NY has taken on a whole new meaning as we see the worst election year of my memory play out into a new administration. It's not a political statement to say that people are afraid for what will happen. It is a fact. And while some are certainly mourning the loss of their candidate, most are just fearful that new policies will negatively impact their lives. New policies that have been thrown out there as a way to win the election. Their fear is not unfounded.
I will admit that I'm a little afraid as well. And that is not a political statement.
I've taken solace in a few signals that suggest we should be okay. One of the biggest was the Facebook post from New York's Governor Cuomo. The Governor of my state. It went like this:
The state of New York has a proud legacy as the progressive capital of the nation, and that is more important today than ever before.
As New Yorkers, we have fundamentally different philosophies than what Donald Trump laid out in his campaign.
So let me be absolutely clear: If anyone feels that they are under attack, I want them to know that the state of New York – the state that has the Statue of Liberty in its harbor – is their refuge.
Whether you are gay or straight, Muslim or Christian, rich or poor, black or white or brown, we respect all people in the state of New York.
It's the very core of what we believe and who we are. But it's not just what we say, we passed laws that reflect it, and we will continue to do so, no matter what happens nationally. We won't allow a federal government that attacks immigrants to do so in our state.
We are a state of immigrants.
We are the state that raised the minimum wage to $15.
We are the state that passed Paid Family Leave.
We are the state that passed marriage equality.
We are New York, and we will stand up for you. And on that, I will never compromise.
Yes, I live in NY. I grew up in NY, went to college in NY, went to graduate school in NY, managed most of my career in NY, and I will ultimately retire in NY. I LOVE NY. Oh yes, and I married my husband last year here in NY. We've been together eighteen years and married for one. In NY.
NY is my home. It was back then in 1977, and it is now forty years later as we approach 2017.
2017 might shape up to be a rough year. I sincerely hope that doesn't happen but I am prepared for it. I'm prepared because I live in NY.
Thank you, Governor Cuomo and everyone else in NY's history that has made it the kind of state that I want to call home. Then and now.
REAL LIFE. REAL NEWS. REAL VOICES.
Help us tell more of the stories that matter from voices that too often remain unheard.
This post was published on the now-closed HuffPost Contributor platform. Contributors control their own work and posted freely to our site. If you need to flag this entry as abusive,
send us an email
.