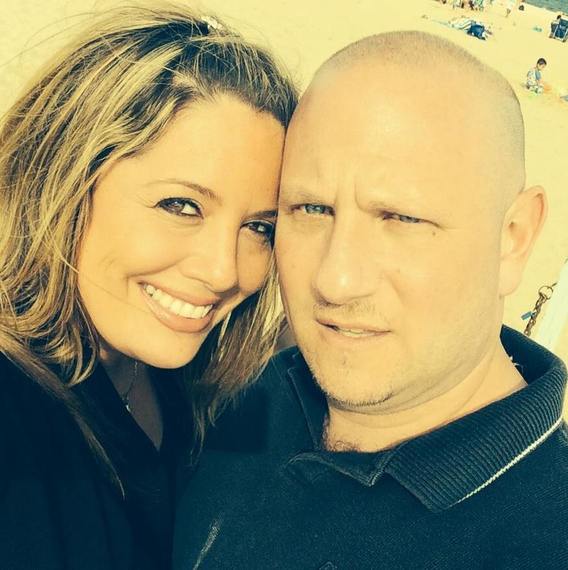 As a contributor to HuffPost, I receive some emails in response to my posts. I read everything. Some are mean ("You're stupid"), some are crass ("Do you know what M.I.L.F means?), some are fan-my-face-to-stop-tears-from-flowing sweet ("The love you have for your mom inspired me to hug my mom today.") But there was just one that awakened my heart post-divorce hibernation. Just one that returned an authentic smile to my face, weathered by so many personal sh*t storms. One genuine, eloquent, insightful message made me question my plan to stay single until my son turns 18.
A Yankee-lovin', meat eating, Republican leaning, born-and-bred New Yorker -- my polar opposite -- responded to my Top 10 Rules for Dating a Single or Divorced Mom post in the wee hours one morning. (Did I mention he's also an insomniac in denial?) This single dad named Mike, a man I am not even connected to through six degrees of separation, special delivered a message that made me feel heard, validated, and appreciated. And he made me giggle, too. I felt compelled to respond to him right away.
After a firestorm exchange of emails, he offered me his phone number. I told him I would never call him first. Undeterred by my old-fashioned ridiculousness, he got my number and we talked, debated, laughed, and flirted for three solid hours that night, and every night thereafter. I somehow carved more than 100 hours out of my hellaciously busy schedule in one month to get to know this man. I invested in good eye cream so I could sacrifice sleep like a college co-ed, pulling all-nighters to twirl my hair as we talked on the phone. We exchanged more than 5,000 texts in a matter of weeks, often sending messages, links to songs, and jokes while we were talking to each other. I was smiling at my phone so much that my then 4-year-old son noticed. "Mommy," he said. "You look so happy all of the time."
I learned about all the important stuff: the stories behind Mike's sports injuries, the neighborhood kids he grew up with, the tapestry of his lovely family. Career highs and lows, past relationships, if he's an over or under toilet paper guy (thankfully, over). I knew he once lugged cardboard around to breakdance (nickname: Slick), passed his road test the first time, and shared my obsession with Rocky movies before I ever looked into his eyes. I didn't get the CliffsNotes version of him, I got the real him. Through candid conversation, he crossed the miles and took me to his favorite place (the ocean, preferably on a boat). Intuitively, I felt I didn't need a life jacket with Mike. He made me feel secure, after many years of feeling unsafe, unappreciated, and unloved.
I was completely transparent with him as well. My messes, my failures, my heartaches... I bared them all. I was emotionally naked, eager to expose who I am at age 42. I told him all the crazy things that would scare him if he was easily spooked. At times, I pushed back, afraid of feeling so deliriously smitten. But he still adored me. And what little guard I had left came down.
Through tears, I shared how I lost my beloved mom to ovarian cancer a year before. I recalled how I really felt when I made the decision to stop the blood pressure medication that kept the shell of her alive. Turns out Mike shares a birthday with my mom -- September 7 -- and his grandmother died on the day my son was born -- May 19. It felt like a symphony of souls gently guided by the ones we loved. Our connection was innate.
Before we met, I asked him if he stored heads in his freezer, had a third nipple, or swapped pictures with a ridiculously handsome guy with tranquil blue eyes. There had to be something wrong! All of my prior relationships were studded with bargaining, sacrifice, and resentment. Our unfiltered, uncomplicated, unprecedented synergy was so natural it felt like the sun was shining directly on my face.
When we saw each other, it was love. I was terrified, but it was gloriously intoxicating love. Our second weekend together he invited me to meet his family, including his precious son, at Passover Seder. I went. And they felt like home.
Mike is always up for an adventure; all we need is a full tank of gas and we're off. He's an amateur gourmet. We cook side-by-side in the kitchen without passively-aggressively elbowing each other in annoyance. We both have an unnatural affinity for everything '80s. Most nights, we have to force ourselves to go to sleep because we don't want to miss a moment together. It's fun. It's bliss. It's adoration in its purest form. Our boys love and fight like brothers. Our extended families click effortlessly. We just work... with very little work, we work.
Whatever it was -- HuffPost, my mom and his grandmother collaborating up above, divine intervention, or a combination of the three -- I found my bashert, my soulmate. I didn't even believe there was just one person meant for me until Mike. And now I know. I know.
We're looking for new bloggers on HuffPost Divorce! Have an inspiring story about moving on post-split? Email your blog pitch to divorcestories@huffingtonpost.com.