2016 has been a boring year for me, so I decided to shake things up, downsize and move from my enormous two bedroom, two bathroom apartment in West Hollywood to a tiny studio apartment on the beach in Santa Monica. I threw away most of my belongings an crashed on a friends couch while the apartment was repainted and headed west.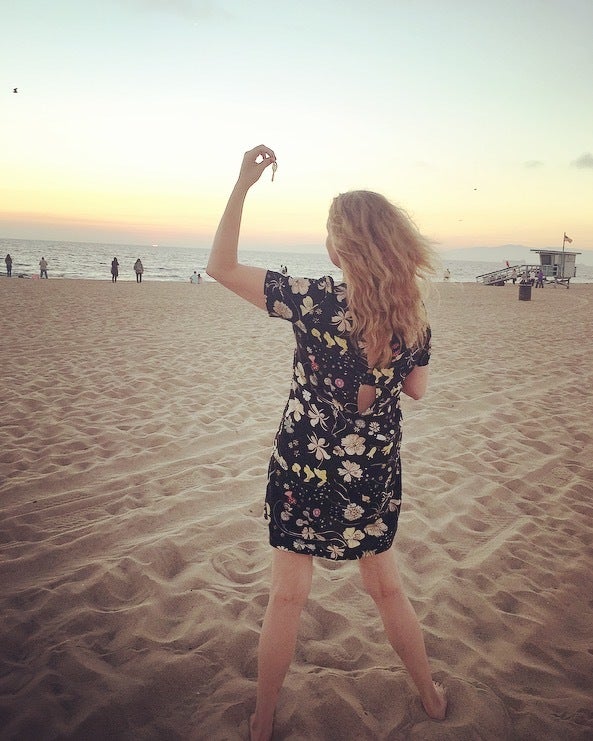 It took less than five minutes before I was in love with beach life so I decided to go all in and do as the beach people do. And, of course, post about it on Instagram. In the last three weeks, I have tried (and posted about) nine different things I've done that I would have never done had I not moved.
Work outside: As a freelancer, I work from home. When I was living in West Hollywood, this meant that I woke up late, rarely showered and sat on my couch working with the blinds closed. It was as depressing as it sounds. The first day I was near the water, I brought my computer, some sunscreen and a very large Diet Coke outside and I didn't move all day. It was quite possibly the most productive I've ever been so it's now a daily occurrence.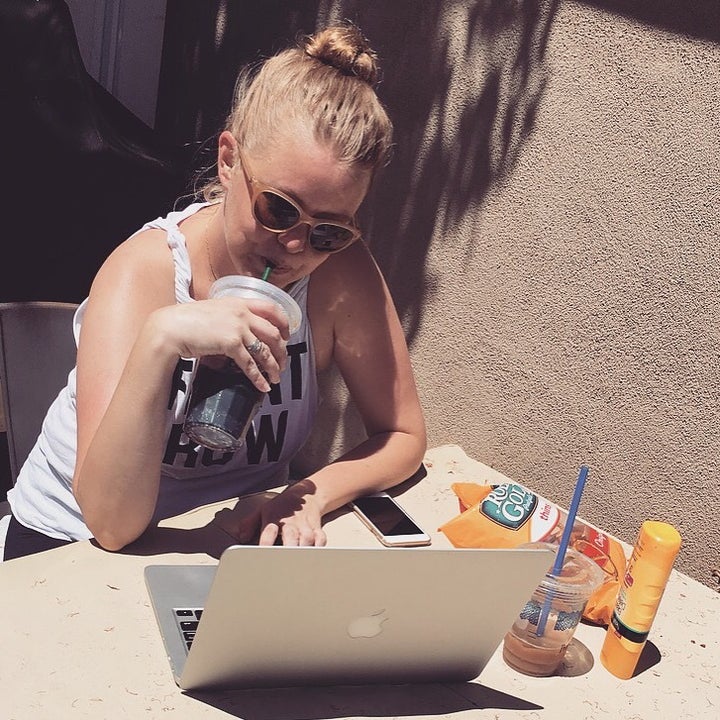 Watch a movie on the beach: During the summer in Hermosa Beach, they show movies on Saturday nights. A very attractive man (thank you very much) and I decided to check it out. We grabbed several bottles of wine, a few beach towels and some grub and watched a movie while the sunset. Hashtag LA.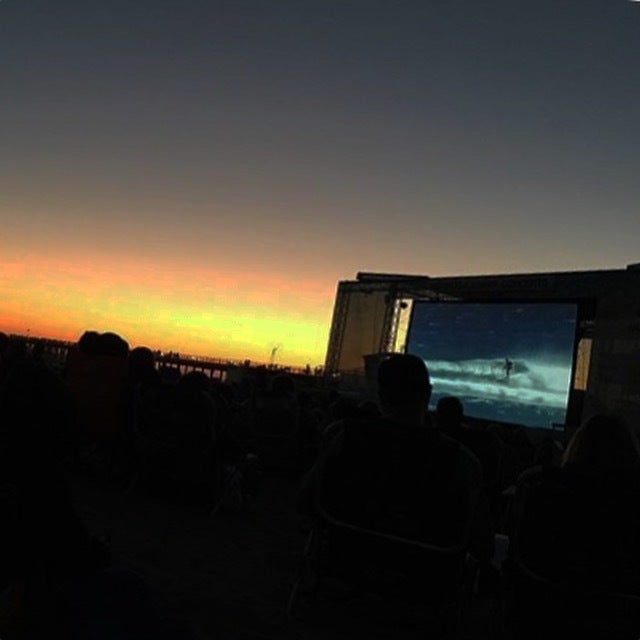 Ride a beach cruiser everywhere: I have owned a Peace Bicycle for several years and it sat in the corner in my former apartment for all of those years. It was even decorated over for my 30th birthday (after being dusted off). In the last three weeks, I have ridden this thing to and from the beach at least once a day. Side note: I encourage all of you to buy a beach cruiser because I have drawn some major attention from dudes while riding. And the dudes at the beach are HOT.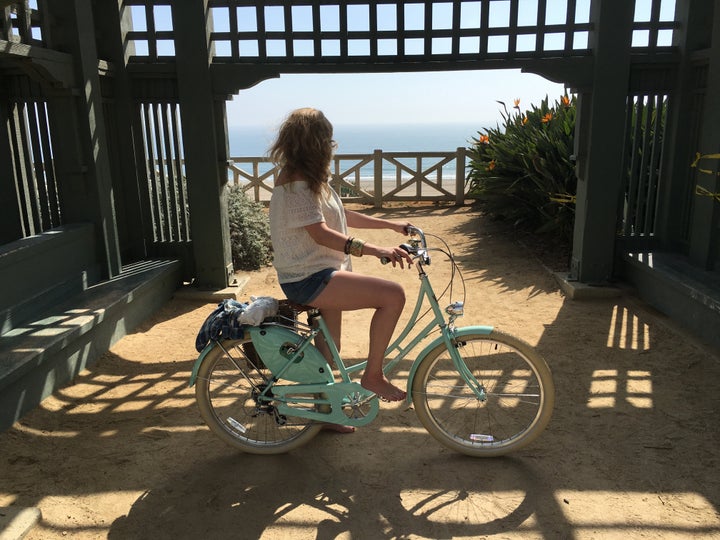 Watch the sunset on the pier: One night after a workout, I decided to walk to the pier to watch a sunset and it was quite possibly the most peaceful experience I've ever had. I used to give so much shit to people who Instagrammed sunsets, but I take it back because I totally get it.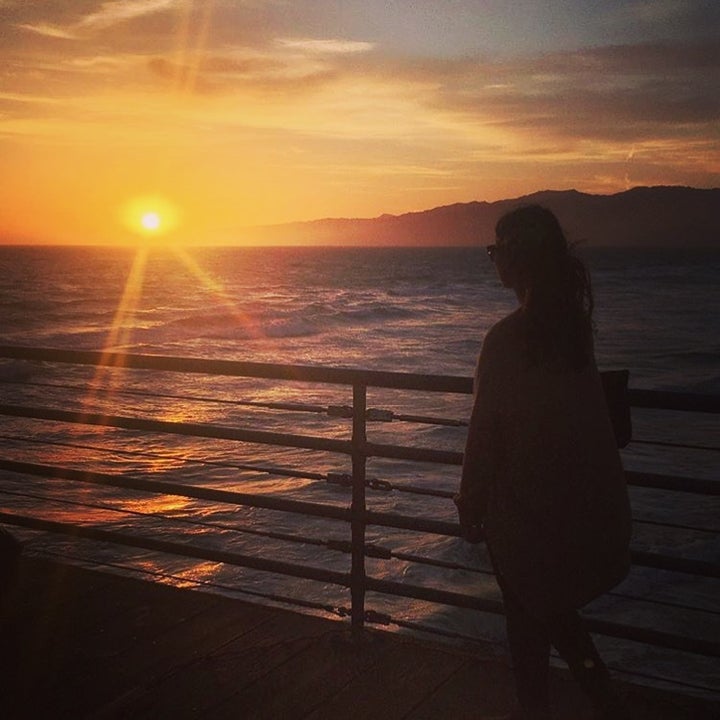 Learn how to paddle board: I am trying to find new workouts because I do the same thing every day and this seemed like the most stereotypical beach work out, so I rode my Peace Bicycle cruiser down to the Marina and signed up for a lesson at . I was absolutely terrible at it but that just means I will try again because I am a perfectionist and now determined to be amazing at this.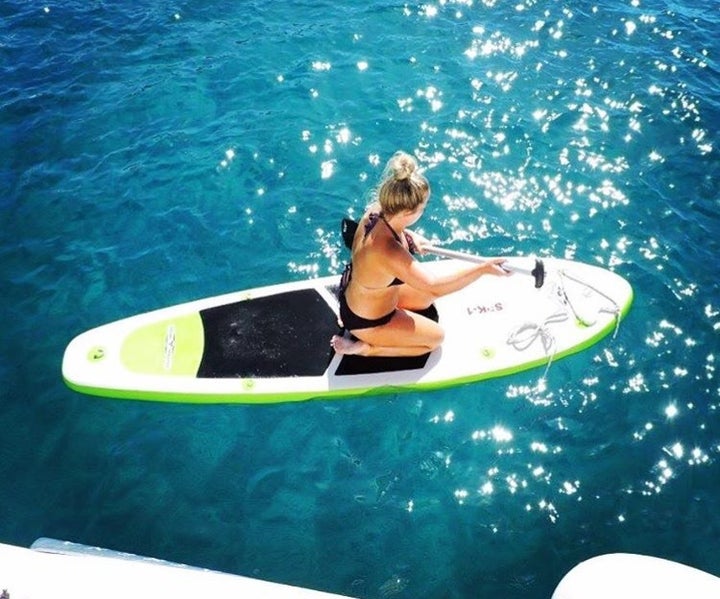 I have a long list of activities I can't wait to try out now that I live on the Pacific Ocean (Yes, this is real life). And, don't worry ― I will post all of them to Instagram. I'm not even a little sorry about it.
Popular in the Community