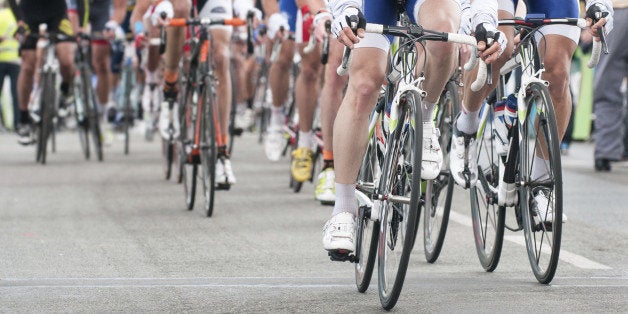 They tell the stories of unlikely heroes, show the sacrifices athletes make, and reveal agonizing truths behind the greatness we witness.
Half the time they make me cry, cheer, or both at the same time.
Some of the best sports films are based on true stories, such as the recent McFarland USA. The 2015 film stars Kevin Costner as a coach struggling to build a high school cross-country team.
Our family made sure to see the film because our son is an athlete who used to run cross-country, and now is a competitive diver for his high school team.
After seeing McFarland USA I wondered, how many different types of sports movies has Kevin Costner starred in? And if I looked it up, would I have seen them all?
I started to list them in my head...
Baseball - Bull Durham, Field of Dreams, For the Love of the Game
Cross-Country - McFarland USA
Then it was time to go to the Internet and check my results. Was I right? Were those all the sports films he had done?
For my Google search I typed in "Kevin Costner Sports Movies." Several articles said I had them all except for one movie -- American Flyers.
Having never heard of the movie I was intrigued, so I quickly pulled up the best movie fan resource on the web, IMDb.com (Internet Movie Database) to get the lowdown and discovered it was a cycling film.
Why had I not heard of American Flyers I wondered? Then I looked at the date the film came out, 1985. Aha. I was sixteen and lived in the small mountain town of Crestline, California at the time, where our movie theater had only one screen. I doubt it ever came to our town.
Given that American Flyers made just 1.4 million at the box office, about 20 million dollars less than The Care Bears Movie that same year (according to IMDb), it sounds like a lot of other people didn't see it either.
Still, since it was a Kevin Costner film and a sports film I was definitely game to see it no matter how old it was. I checked with my local library and sure enough they had it at one of their branches.
When I finally saw the film I was impressed. The script was decent, not great, same with the acting, but the athleticism was phenomenal. This was a serious cycling film.
I knew Costner was a natural athlete; you'd have to be to gallop on a horse like he did in Dances With Wolves. And you can't fake being a catcher, pitcher or golfer like he portrayed in his other films. But this was a different type of athletic feat.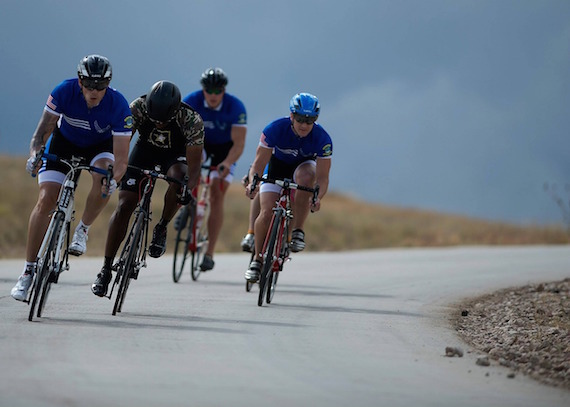 (Image Courtesy Pixabay)
In American Flyers, Costner's character cycles along with his on-screen brother in a grueling bike race in the Colorado Rockies called the "Hell of the West." It's a fight going up the hills where the air is thinner, and a game of chicken coming down the hills to see how fast you're willing to risk it. All while in a tight pack of cyclists where the slightest mistake can cause a crash.
I got to thinking, if this movie made such a poor showing at the box office when it first came out, then why did my local library have a copy? Does it have a cult following among cyclists?
To find out, I spoke with owner George Webster of P&T Fitness, a bicycle and fitness store in Jackson, Michigan. He told me that not only is it well known among cyclists, it's still popular today. "We showed it at recent cycling club meeting," he said. "It may be a bit cheesy, but it's still a great cycling film."
If you're an athlete, a sports fan, or maybe you would just like to see Costner in a moustache, I recommend American Flyers.
Costner is now my go-to guy when it comes to sports films, and I'll be ready for his next one when it comes out. My vote is for a film about diving. That would be great fun to watch with my son.
Shannon Wrzesinski is a Southern California native mis-planted in the Midwest. Two kids later, this mom is reconnecting with the touchstone of her SoCal life, movies. She is not a movie expert, but a movie fan who shares stories about how movies intertwine with her life. Sign up for her MySisterLovesMovies.com blog here.
Calling all HuffPost superfans!
Sign up for membership to become a founding member and help shape HuffPost's next chapter