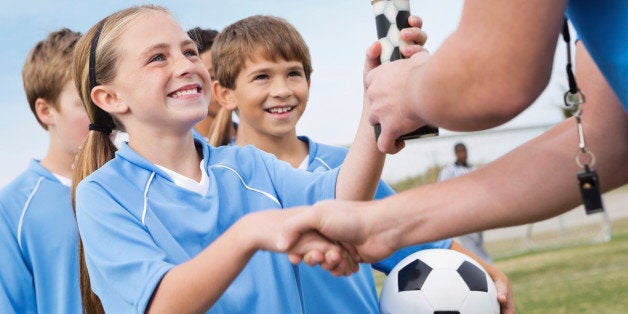 He wins at Chutes and Ladders about 70% of the time. I know -- he keeps track on a piece of tattered red construction paper, detailing his, his sister's, his parents', grandparents', and babysitter's wins over the last several months. I try to win, really, I do. But, my son's been good at this board game since he was four. He's a good spinner. If he needs to spin a 3 for the win, he knows that and can usually will himself into spinning it (if you don't keep a close eye on him, he plays with a loose definition of "on the line," and advantageously re-spins).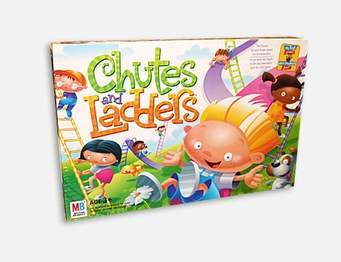 Chutes and Ladders is primarily a game of chance, like Candy Land, and other classic young-kid board games. But for some reason, he happens to have a good spin, even when I enforce a strict interpretation of "on the line." So much so that my mother has teasingly told him that she wants to put him in her bag and smuggle him into the local casino.
But it's more than that. He always wants to play because he's good at it. He's competitive; he's interested in numbers and statistics. I try to beat him all the time, with no mercy, but usually, to no avail. He has a knowing smile on his face when I slide down one of the same two back-to-back chutes that always seem to trip me up.
Because he's naturally good at this board game, and I have to try to beat him, I try to win at the other games we play: memory and matching games, the board games Sorry and Trouble, racing video games, the games at Chuck E. Cheese, and modified sports.
At first, it was because I was so sick of losing at Chutes and Ladders. But now, I realize that I'm teaching him so much by being competitive myself. It became part of my parenting philosophy without me even knowing it. It's now an active choice to try to beat him at games.
You win some; you lose some. You can't win all the time. Sometimes, things are unfair. Sometimes, someone else gets lucky. He's going to be better than some, but some people are going to be better than him his whole life. Why not learn that lesson early? He's learned to be a good winner, and not a sore loser.
If you practice something, you can get better at it. The thrill that he had when he started to beat me at Mario Kart was priceless. He now wins (legitimately) about half the time (according to another sheet of construction paper tallies) despite the fact that I've been driving for over 20 years and he's six. He only got that taste of sweet satisfaction because I didn't take it easy on him for the first several weeks that he and I played together. We keep playing because it's fun to compete against a true competitor.
Same with a modified T-ball that we play in our backyard -- I refuse to take it easy on him. I want him to see how far adults can hit the ball. Same with games that involve shooting baskets or kicking goals. I want to be a good example. To give him something to aspire to.
Participation trophies have reached epidemic levels. Originally studied with respect to sports, the trophy culture has reportedly affected the academic attitude of college students. Since they have been given trophies their whole life for showing up, college students feel that they should earn a B grade in a course merely for attending the majority of their lectures.
Tonight was my first encounter with the trophy culture for my son. He, along with his whole team, received a medal for completing six weeks of basketball at the recreation center. Admittedly, it was cute and he was excited about it, but I understand how it's not something that he needs to be getting all the time, for every activity, all the way through high school.
Our culture celebrates mediocrity. We over-congratulate children who are simply moving from one grade level to the next. Today's parent, more than ever, over helicopters, over encourages, over praises, and is deathly afraid of hurting her child's self-esteem. We deny opportunity for important lessons when we distribute participation trophies every single time.
I will continue to try to win at Chutes and Ladders, Go Fish, Memory, and Mario Kart. I will continue to beat his little but at T-ball. And, whatever else, as his interests continue to change and grow.
He's getting Monopoly for his seventh birthday. Game On.