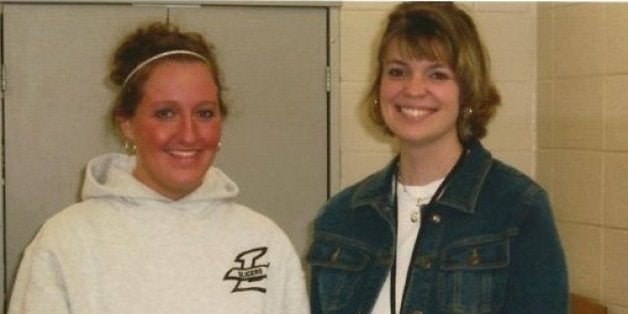 Too often, people are considered heroes for superficial reasons: the size of their bank accounts or followers on social media, for instance. And in many cases, that sacred title has lost its power. That's not the case with my high school journalism teacher, Mrs. Jennifer Hunt, who has always been the embodiment of a hero to me.
Twelve years ago, I was an impressionable teenager looking for a clue as to what to do with my future. I walked into my journalism class at LaPorte High School in La Porte, Indiana, and immediately fell in love. I loved the content, I loved the work, but most of all, I loved my teacher. She challenged me. She motivated me. She believed in me. To me, Mrs. Hunt was everything a teacher should be.
I saw the impact that one person can have on someone's life, and it was truly magical. When I didn't think I could, she did. When I didn't know what to do, she listened. When I succeed, she cheered. When I faltered, she caught me. I was never just a number to her. I always knew that she cared about me and not just my test scores. Every day I had a shining example of what it meant to make a difference in the world and it didn't take long for me to realize exactly what I wanted to do with my life: I wanted to teach so that I could be to other children what Mrs. Hunt was to me. Nothing seemed more admirable to me.
Today, I am happy to say that I am in my fifth year of teaching. Every morning I walk downstairs and skip into one of the guidance offices. It's become my place of refuge and truly one of my favorite places on the earth. Why? Because that's where Mrs. Hunt works. My hero became a guidance counselor, and I now teach the classes she taught to me. Life has come full circle, but there are still things that have not changed.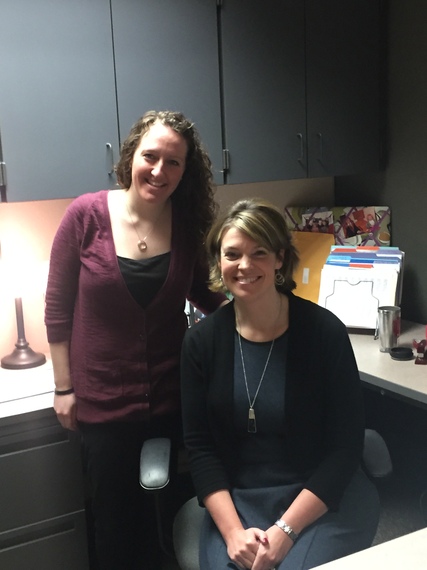 Mrs. Hunt is still my hero, but she has also become my best friend. She has been the steady hand I have reached for during the last 12 years of my life, always dusting me off when life's trials arise. While I have always respected her in her role as a teacher, I am now privileged to be able to call her my co-worker, and I respect her just as much in this role. As a guidance counselor, I have watched her create a summer college application workshop, bring in local professionals to speak with students about their careers and work tirelessly every day to ensure the students have everything they need to build the life they want.
Jen Hunt has always and will always be the greatest person I've ever met in my life. She's my hero -- and not for superficial reasons. She's kind, loyal, brave, hardworking, dependable and irreplaceable. I am who I am because of the teacher who went the extra mile with me. I will forever be indebted to "J.Hunt," the teacher-turned-counselor-turned-best-friend. Like her, I look forward to devoting my career to working to help impact my students as much as she has impacted me.
Become part of the conversation and tell us about your own favorite teacher using the hashtag #HPHeartsTeachers on Twitter and Facebook.
Calling all HuffPost superfans!
Sign up for membership to become a founding member and help shape HuffPost's next chapter