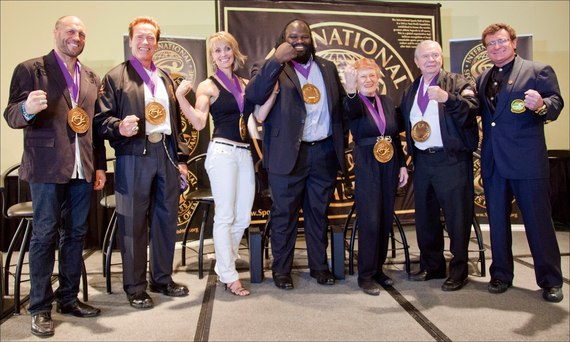 Randy Couture, Governor Arnold Schwarzenegger, Cory Everson, Mark Henry, Elaine LaLanne, James Lorimer, and Dr. Bob at the Induction Ceremonies of the International Sports Hall of Fame, March 2012 at the Arnold Schwarzenegger Sports Festival
It has been nearly twenty years since I was first introduced to Dr. Robert Goldman, and the impression he left on me then has hardly changed over the decades. In fact, Dr. Bob himself has hardly changed over the years! Except that now he's much busier, not only working to maintain his own optimal physical fitness but also helping others to ward off the signs of aging. He has always been remarkably athletic, and his enthusiasm for health and fitness is both inspiring and contagious. While this passion has led him to set several world records for various feats (including an impressive 13,500 consecutive sit-ups and 321 consecutive handstand pushups), he is as equally interested in contributing to the growing body of anti-aging research, with the aim of increasing longevity and enhancing quality of life for the rest of us. In fact, Dr. Bob was the first to produce this sort of modern research and coin the term "anti-aging."
In his long and prolific career, Dr. Bob has written dozens of books on anti-aging, diet and nutrition, sports medicine, and more. He is the founder of the International Sports Hall of Fame and a co-founder of Life Science Holdings (a biomedical research company), the National Academy of Sports Medicine, and the American Academy of Anti-Aging Medicine. Additionally, he serves as Chairman of the International Medical Commission, and is an inductee into the World Hall of Fame of Physical Fitness, with innumerable other accolades to his credit.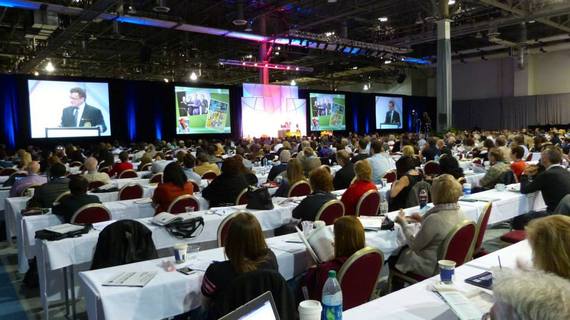 Dr. Goldman speaks at the world's largest anti-aging conference, which he co-founded over two decades ago
Dr. Robert M. Goldman is not only a renowned physician and researcher in the anti-aging field, he is evidence that his methods work. He has traveled the world, highly sought after to share his knowledge and participate in conventions, presentations, panel discussions, and awards ceremonies. He has not only visited some of the planet's most exotic destinations, he has also befriended some of its most fascinating people, from adored celebrities like Jason Statham and Arnold Schwarzenegger to His Royal Highness, Sultan King of Malaysia.
Perhaps the most important lesson we can learn from Dr. Bob is to make our own health a priority in our lives. Dr. Bob wanted answers to health and anti-aging questions that weren't available when he began his career, so he took action to find the solutions himself. We too can do this--even without a medical degree. The next time you have questions about a condition you are dealing with or possible treatment options you'd like to explore, be sure to read as much as you can from reputable sources and take a list of talking points to discuss with your doctor. And remember, building a trusting relationship with your physician is important, but in the end, our doctors don't cook for us and can't exercise for us. We have to take control of our own health. It is inspiring to see the results of those, like Dr. Bob, who do.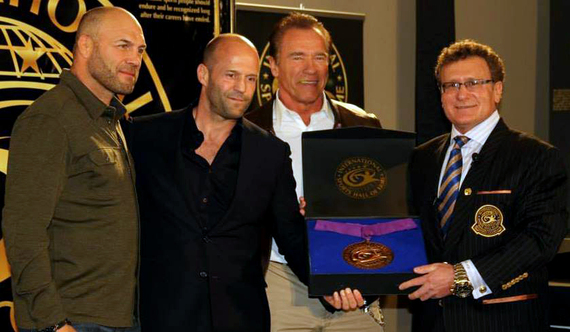 Randy Couture, Jason Statham, Arnold Schwarzenegger, and Dr. Bob Goldman at an International Sports Hall of Fame ceremony
All photos from the collection of Dr. Robert M. Goldman.
Calling all HuffPost superfans!
Sign up for membership to become a founding member and help shape HuffPost's next chapter