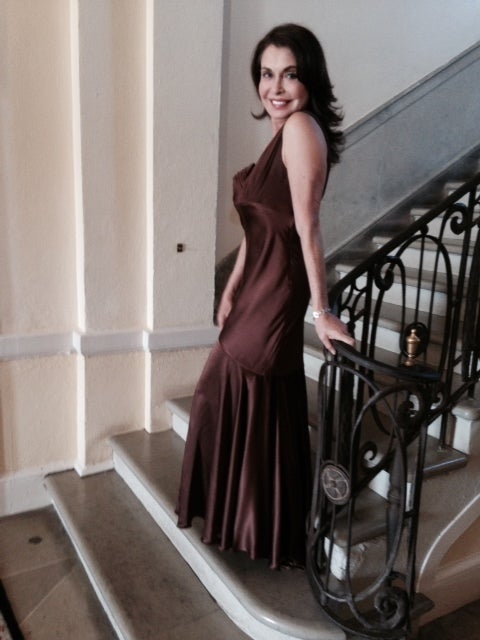 I am often asked how I stay stylish after 60. The truth is... I am 72. As women grow older, they become particularly skittish about expressing themselves with style. Sometimes it's because they are self-conscious, while other times it's simply because they just don't know how to go about styling themselves to look good.
In my opinion, staying stylish is as easy as it gets! With a few simple and routine steps, any female over 60 can look as stylish as she wants. In fact, several designers have stylish fashion trends suitable for both young and older women so there's really no reason for any woman to not look beautiful, regardless of her age.
Here are five winning tips you shouldn't ignore…
A beautiful smile is timeless and works wonders in more ways than can be imagined. This is why it's critical that every woman pay attention to her dental health. In addition to regularly brushing and flossing, a visit to a cosmetic dentist can also help brighten a smile with moderate whitening as well as fixing any tooth irregularities.
For most women, footwear may seem like nothing but donning the right shoe can go a long way in improving your appearance. There are now comfortable shoes in every style - from kitten heels and flats and even flip-flops to sling-back heels. And remember, these fashionable shoes will look great on well groomed legs and stylishly manicured feet.
Although working out is great, one must be careful to not overdo it so you don't end up looking overly taut, toned or even haggard looking. Staying fit is a must but don't push things to the extreme. Keep active everyday with simple things like a morning walk, light cycling, stretching and even yoga. And rest! Make sure there's enough rest at the end of your day to replete your energy for the next day.
For some over 60, looking stylish means keeping the grey far and away. Talk to your beautician or stylist and ask to go through different hues and textures to see which hairstyle suits you best. It's great to experiment with color if it makes you feel beautiful.
We tend to forget about our lips and how to keep them youthful, plump and rejuvenated, especially when it comes to color. Aside from using a hydrating moisturizer or balm, it's important to pay attention to color. For example, darker reds and burgundies should be avoided as they tend to age our appearance. Go for lighter shades of pink, coral and even nudes. I'm lucky to have a great make up artist, Janine Greff, who sells wonderful age-appropriate colors so I definitely recommend you check her out.
I hope some of these tips help you take that next step in feeling and looking stylish.
Check in next month for more of my suggestions for beauty and style after a certain age.
REAL LIFE. REAL NEWS. REAL VOICES.
Help us tell more of the stories that matter from voices that too often remain unheard.
This post was published on the now-closed HuffPost Contributor platform. Contributors control their own work and posted freely to our site. If you need to flag this entry as abusive,
send us an email
.