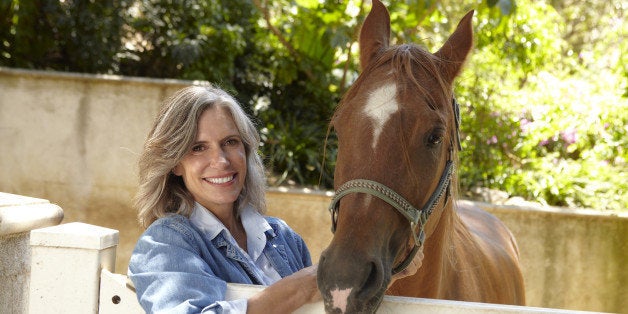 In my last post, I talked about healthy attitudes. This is one of our most powerful tools for a long and healthy life. I would like to share with you some of the challenges that I have been faced with, and how my attitude helped me through all of them. Our journey through life has many obstacles, and I want you to know, "It's not what happens to us, but how we handle it." That is the real challenge!
During our lifetimes, we observe many examples whereby someone is injured -- either around their house, on the job, in a car, etc. The result of this accident can vary widely, depending on the individual. Their interpretation of a physical setback can have an amazing effect (both positive and negative) on their recovery process. Certain people have been known to experience fascinating recoveries against all odds despite doctors' prognosis or estimations. Some of these stories are so astonishing; they've even been developed into books or movies.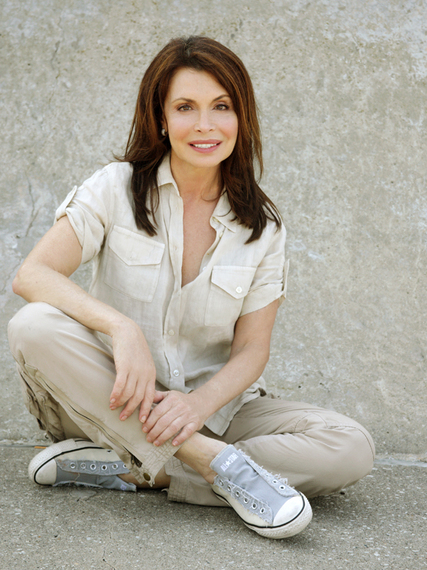 On one hand, a person in their 20's can suffer through a temporary injury and act like they've been sentenced to life in a wheelchair; whereas someone twice that age accomplishes an amazing recuperation to go on and continue a professional career or take care of their three kids, etc.

A perfect real life example is Evel Knievel -- the legendary motorcycle daredevil of the 1970's who (despite doctors predictions) resurfaced time and again, stronger than ever, no matter how many broken bones he endured....
The one common element to all of these extraordinary recoveries was the person's positive state of mind, whereby nothing was going to get in their way or prevent them from returning to their previous lifestyles; which enabled them to pursue all of their goals, some of them even bigger and better than before.

A few years ago I had an accident while on my horse, Marc, that resulted in a fractured femur in six places; I was unable to move and had to be transported in an ambulance. It was difficult to rescue me since I fell in the middle of a cornfield. When the ambulance arrived, I was brought to the nearest hospital, where they decided I had to have emergency surgery. Since the hospital was so far from my home, I requested to be moved to a Chicago hospital. That way, I could easily contact my doctors. The next day I had an operation to repair my leg that involved several screws and pins. I was then told I would not be able to ride again. Ever. I was so relieved that my horse was unhurt. Not only was I in pain, but I was also worried about my bones healing and I couldn't imagine not having my exercise with Marc. I had to heal. With great surgeons, the love of friends and because of my determination, the willpower to not give up and my attitude about the accident I was able to come back stronger than ever.
During the recovery process I became very strict about taking my vitamins and supplements on a daily and consistent basis. Bone health is a major worry for many women and men, since osteoporosis is a serious concern. It affects many aspects of our lives. I was surprised to read about how many men are also affected by osteoporosis (a medical condition whereby bones become brittle and fragile from the loss of tissue, typically as a result of hormonal changes or deficiency of calcium or vitamin D.) n certain women over 50, they can sustain a serious injury to their hip or ankle, just by stepping off a curb.
The goal of treating osteoporosis is to prevent bone fractures or increase bone density and strength. However, keep in mind it is difficult to completely rebuild a bone that has been weakened by osteoporosis.
Three preventative measures that can help:
1. Take adequate amounts of calcium and vitamin D.
2. Listen to your doctor if he/she prescribes medication that stops bone loss.
3. Try to do weight-bearing exercises at least three times a week.
Getting older is truly a luxury, but we must take care of our bodies. EXERCISE, proper nutrition and vitamin supplements are practically mandatory -- not luxuries in the Post-50 Woman.
I truly believe, (and my doctors concurred) that my healthy pre-accident lifestyle helped me recover after my fall from my horse. After the rest period necessary for proper healing was over for me, the hard work of rehabilitation and nutrition --- learning and re-learning this intake of those vitamins and food that would augment and strengthen my bones began. Some supplements don't mix with others and some vitamins are best absorbed in their natural food state.

Fortunately, this healthy focused rehabilitation became part of my Post-50 regimen; the kind every woman should follow to prevent injuries as much as possible.

Take pride in your body, it is the only one you will have.
I would be so interested in hearing from my readers about coping with injuries and other post-50 incidents please note in comment section.
REAL LIFE. REAL NEWS. REAL VOICES.
Help us tell more of the stories that matter from voices that too often remain unheard.