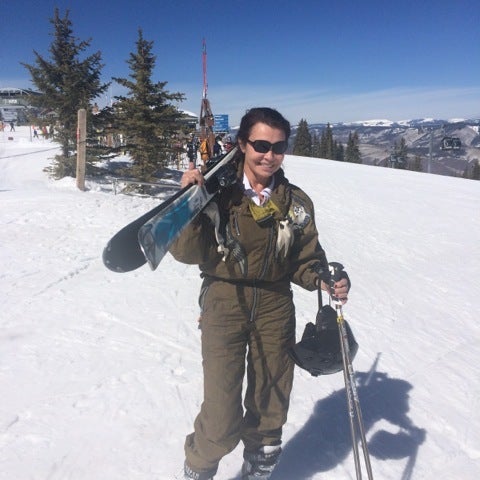 Fact is the cold winter months can seem to last a lifetime, the nerve-wrecking chilly temperature can be draining for anybody. At this time, a retreat is exactly what the body, soul, and spirit need to feel rejuvenated, whether it's a romantic getaway, girl's weekend, or sightseeing with family, there is no better way to enjoy your vacation than with that special someone this winter season. For those looking for the most memorable winter vacation, here is a list of the Top Five US winter retreats that will definitely leave you with long lasting vacation memories.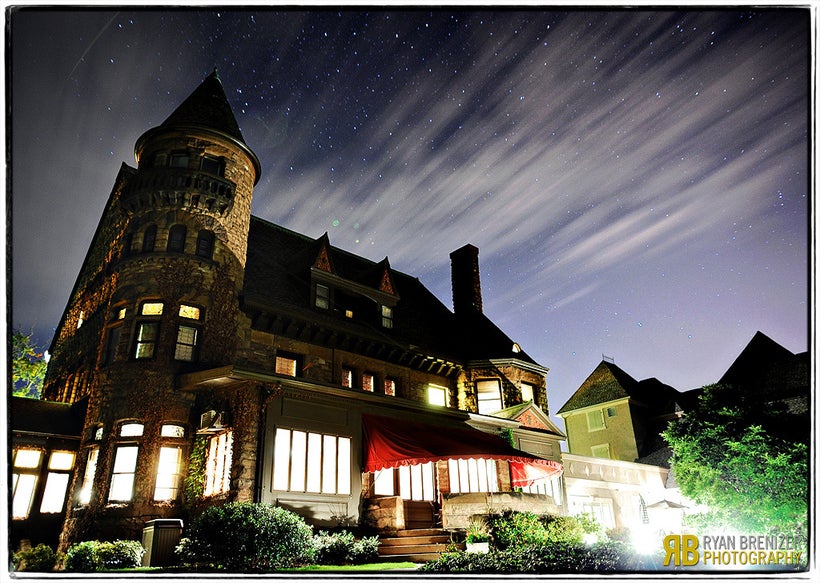 Located in Geneva, New York, Belhurst is home to an on-site castle that dates back to the 1800s as well as three distinct accommodation options – two romantic cottages and a ranch home. Featuring fully equipped 14 rooms where guests can experience ultimate relaxation and comfort, the hotel offers hospitality at its very best. What's more, Belhurst boasts one of New York's best wineries, offering wine tasting tours where guest can gain more knowledge about winemaking.
Highlight of Belhurst Castle is the Isabella Spa, a full-service relaxation center providing a rejuvenating massage experience. Special winter packages from the spa include the Simple Solitude pedicure, which combines aromatherapy with a clay mask, and the Isabella's Raindrop Experience which features nine essential oils in combination with reflexology and massage. Full use of the spa facilities on the day means that you'll be in no hurry to leave.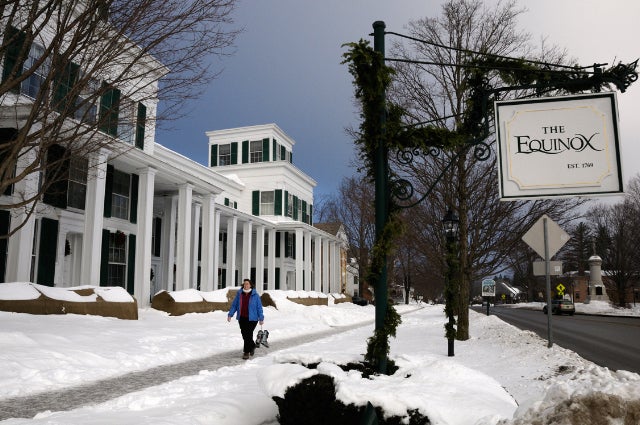 Located in Manchester Village, Vermont, Equinox Resort is one of the reasons why you should visit Vermont's during winter. Excitement fills the air when the snow falls at the Equinox. Plenty of winter activities await guests including snow shoeing and skiing at one of the many local slopes. The resort is a fine example of a winter retreat that offers lots of entertaining activities and pleasurable staycation in the comfort of mountainside luxury.
Equinox Resort, which dates back to the early 18th century, boasts a full service spa, an 18-hole golf course, and 195 luxury rooms. Enjoy fine dining experience at one of the many on-site restaurants. Amenities at the Equinox Resort include bars, indoor pool, outdoor tennis court, children's club, business center, free Wi-Fi and free parking. Activities such as horse riding and off-road driving are available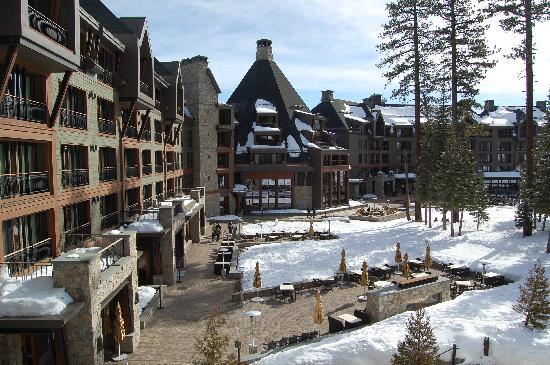 3. The Ritz-Carlton, Lake Tahoe
Located in Truckee California, The Ritz-Carlton, Lake Tahoe Spa resort is perhaps the finest winter resort creating memorable winter vacation memories. This sophisticated mountain resort features a blend of romance and adventure. After a day on the slopes, retire at the spa for a relaxing massage. If you are fit and adventurous, opt for the sunrise yoga with stunning mountain views.
Highlights of the Ritz Carlton, Lake Tahoe resort include: state-of-the-art guest rooms and suites, a full service spa, exotic restaurant featuring rustic California cuisine and kid's program. During the winter season, this year-round luxury resort's strategic mountain location provides for ski-in/ski-out access to Northstar California with mountain concierge services.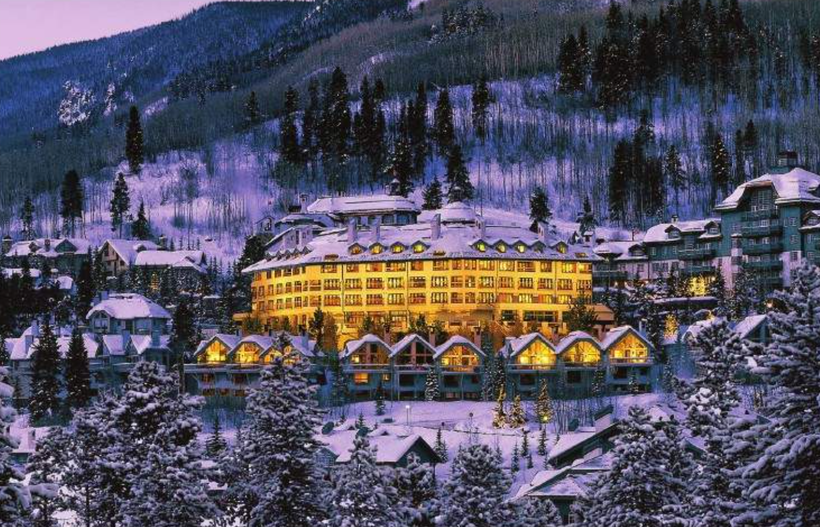 4. Nemacolin Woodlands Resort
Located in Farmington Pennsylvania, Nemacolin Woodlands Resort is an award-winning luxury retreat that offers great hospitality service second to none. With five types of lodging accommodation, impressive dining options, casino, downhill skiing, championship golf course, off road driving academy, little wonder why guests seek out Nemacolin Woodlands Resort for the ultimate getaway. What's more, the resort also offers winter trails for amazing winter activities such as dog sledding, and snowshoeing. Nemacolin features a grand entrance with their Chateau Lafayette building as guest step foot in the resort.
When it comes to being pampered, the Woodlands Spa has got you covered. Your stay at Nemacolin Woodlands Resort will be considered incomplete without visiting Woodlands Spa where you get pampered and rejuvenated. Nemacolin offers guests a variety of experiences and activities. Off-road driving, fine dining, golf, animal safaris and zip lines make your stay at Nemacolin an experience to remember. Regardless of the time of the year, there is always something for everyone.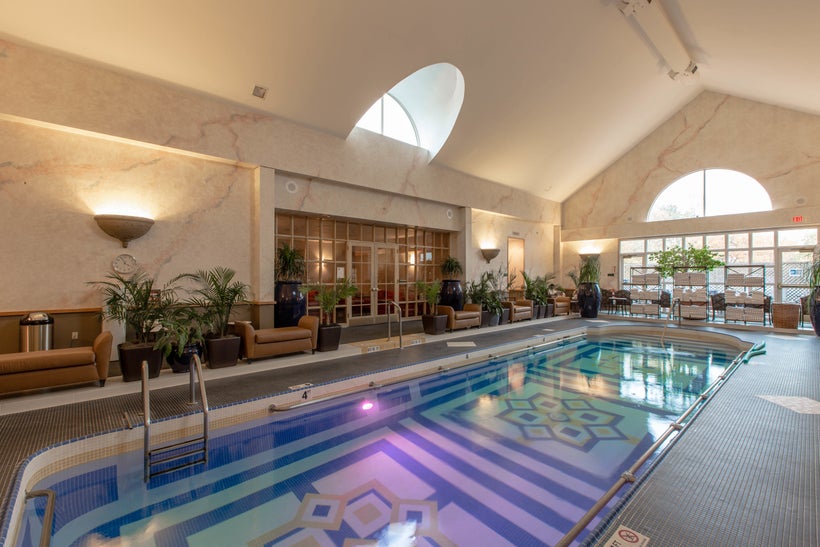 Located at Norwich, Connecticut, the Spa at Norwich Inn is a magnificent place hidden within a historic country setting. Probably, the first thing guests will notice on entering the resort is the classic red bricks. The resort offers an excellent winter retreat with world-class rooms and suites equipped with flat-screen TVs, Wi-Fi, spa toiletries and plush robes. The main attraction is the spa which offers a holistic retreat to help guest feel relaxed and revitalized. The spa offers a comprehensive collection of skin care and specialty products for guests. Other amenities include free Wi-Fi, indoor pool, gift shop, hotel bar, restaurant, gym and conference room.
Truth is the winter months take their toll on all of us, so take time out to enjoy a relaxing moment with your loved ones. A winter retreat is an ideal way to de-stress and forget about the hassles of daily life. For a truly memorable vacation experience, try one of the aforementioned resorts. These resorts are renowned for offering personalized service. Indeed, it is a vacation of pure luxury. Of course, there are many hotels in the US that boast cozy environment, spectacular views and thrilling winter activities, but these ones stand out from the pack for their impressive services, luxury amenities, and great hospitality.
Hopefully my fave winter retreats!
REAL LIFE. REAL NEWS. REAL VOICES.
Help us tell more of the stories that matter from voices that too often remain unheard.
This post was published on the now-closed HuffPost Contributor platform. Contributors control their own work and posted freely to our site. If you need to flag this entry as abusive,
send us an email
.