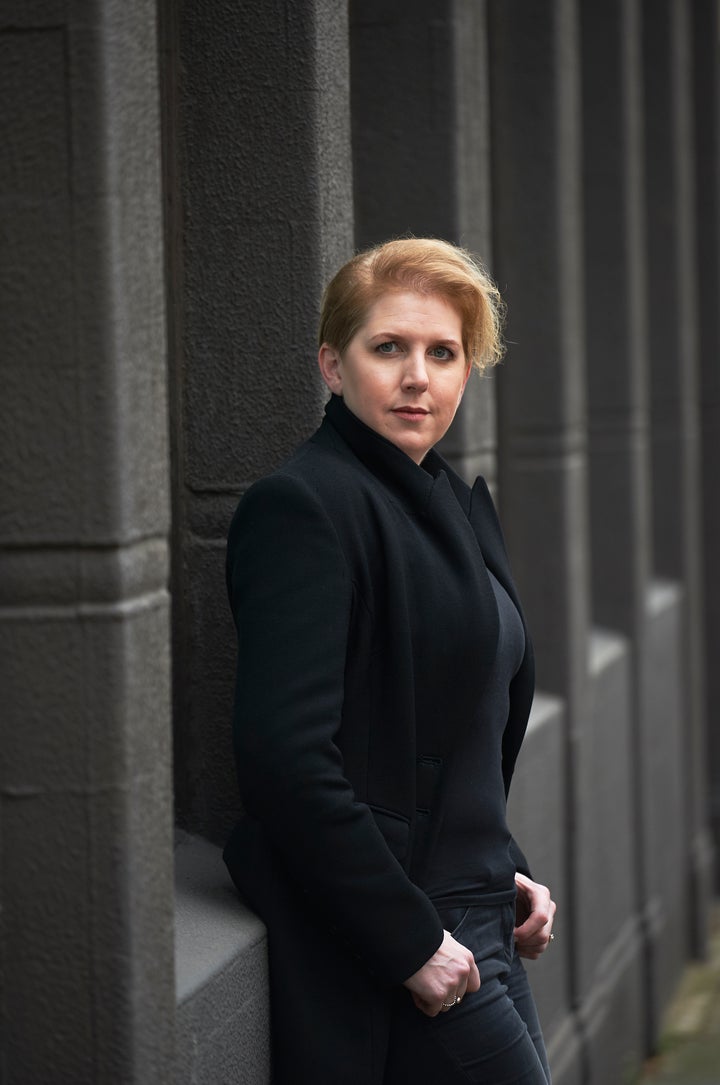 Clare Mackintosh, a former police officer, took a career break and reinvented herself as a freelance feature writer and wrote her first novel, I Let You Go, which was the UK's top-selling crime fiction novel in 2015.
Her second novel, I See You, features Zoe Walker who discovers her own picture in the local newspaper's classified ads. A photo from her Facebook page accompanies a listing for a website called FindTheOne.com, and the website cannot be located.
She unsuccessfully tries to learn the meaning of the ad. Another woman whose picture appears in a similar ad is assaulted, and a third woman is murdered. The only things the three women have in common besides the ads, are their daily commutes in the London subway. Someone is methodically tracking down these women—and Zoe is next on the list.
I See You is a pulse-pounding thriller but also includes vital details about day-to-day life: a 22-year-old son's not working; a mother's and daughter's conflicts; a neighbor's influence on the kids. Why are these ancillary issues important in this novel?
In a novel, I think it's important to present ordinary characters. Even though some thrillers feature people with special skills or those living in glamorous places, I prefer to read about ordinary people being thrust into extraordinary situations. That's when the real aspects of a protagonist's character come to the fore.
I want to create characters with whom readers can identify. Most people know exactly what it's like for this woman to be struggling to make ends meet; who's working in a job she doesn't enjoy; and who's worrying about her grown-up kids. I like to put the reader in the protagonist's shoes.
Most people go about their daily commutes and other routines in precisely the same way. This is an important element in I See You, and in many other thrillers. Will you talk about that?
We are all creatures of habit. Routine is something we follow—often unconsciously. We find comfort in predictability. Of course, if we do the same things day-in-and-day-out, it leaves us wide open to someone else knowing our routines, and perhaps using them against us.
I found Zoe Walker to be a very sympathetic character. What in your view makes for a likeable character?
I don't think a character must necessarily be likable, I think a character must be interesting. I think what makes Zoe likable is that she's relatable. What makes Zoe appealing is we can put ourselves in her shoes. Her experiences could have been ours.
Zoe is quite selfless. She tries to do the right thing by her kids, her partner, and her ex-husband. She's a down-to-earth nice woman.
The other important thing is her vulnerability. She's upended completely by the advertisement featuring her photo and doesn't really know how to go about dealing with this extraordinarily stressful situation.
There are a number of twists in I See You, including a complete surprise on the vary last page. Will you talk about plot twists in mysteries and thrillers?
I've always enjoyed the old mysteries—like books by Agatha Christie, who was a master of plot twists. My first novel, I Let You Go, has a very big twist in it. Because of that, there was a lot of pressure to produce another book that was very twisty.
Some of the twists in I See You were plotted out in advance. Others just took me by surprise as I went along writing the book. Twists are great fun to write. I like the feeling of lulling a reader into a kind of complacency, and then unleashing a twist that says, it's not what you thought at all.
I think it's important to have more than just twists in a thriller novel. There will always be some readers who correctly guess the twists and that shouldn't stop someone from enjoying the novel. There should also be great characters, a good story, and fine pacing.
Who are your literary influences?
I have many, including Agatha Christie whom I mentioned. The very first psychological suspense drama I read was Rebecca by Daphne du Maurier. I loved the slow, creeping sense of fear that novel evoked in me. Modern day authors whom I enjoy reading and who have influenced me are Lisa Gardner, Karin Slaughter, and Sophie Hannah. Theirs were the first books I read combining police procedurals with elements of the psychological thriller.
Speaking of police procedurals, what made you give up working as a police officer?
I was working as a public order commander, heading up police operations in Oxfordshire in the UK. I had a difficult time because I had a set of twins, one of whom I lost. The following year, I had another set of twins. I went back to work still grieving the loss of my child. I simply realized I couldn't do it anymore, and it didn't feel right for me. I wanted to be with my children. I took a career break and gave myself two years and decided I would try to make a living from writing. I did some freelance journalism and started writing my first book. Just before I was due to return to work, I got a two-book contract. So, I've never gone back.
Who is your own favorite fictional hero or heroine?
Probably the nameless heroine in Daphne du Maurier' s book, Rebecca. She's a beautifully drawn character.
What's coming next from Clare Mackintosh?
I'm working on my third novel, and on the screenplay based on my first novel. At the moment, we're in talks with various production companies for the screen rights to I See You. The challenge now is to carve out writing time.
Congratulations on all the success you're having, and on penning I See You, a compulsively readable thriller that takes the reader to the realm of incipient paranoia as well as to the darkest of real dangers.
Mark Rubinstein's latest book is Bedlam's Door: True Tales of Madness and Hope, a medical/psychiatric memoir.